VANYA Begins at the Cameri Theatre This Week
Performances run 13 September - 22 October.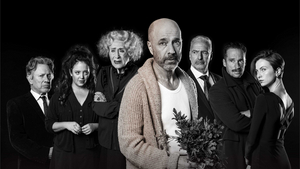 A worldwide pandemic forces a group of people to gather in a failing boutique hotel, empty of guests, somewhere in a periphery, until the worst passes. The insane reality forced upon them creates a complex dynamic among the characters and turns the abandoned hotel into a boiling pressure-cooker of urges and desires.
Failed loves, betrayals, dreams which shatter on the ground of reality, and unfulfilled lives - all the components of the original Chekhovian play are intensified and reach mythic proportions in light of the pandemic. A free, contemporary reworking of Chekhov's classic by Itai Tiran.
Duration: 90 Minutes