VANYA Begins at the Cameri Theatre This Week
Performances run 13 September - 22 October.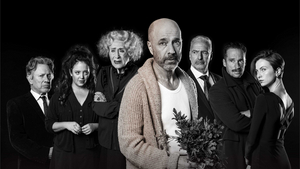 A worldwide pandemic forces a group of people to gather in a failing boutique hotel, empty of guests, somewhere in a periphery, until the worst passes. The insane reality forced upon them creates a complex dynamic among the characters and turns the abandoned hotel into a boiling pressure-cooker of urges and desires.
Failed loves, betrayals, dreams which shatter on the ground of reality, and unfulfilled lives - all the components of the original Chekhovian play are intensified and reach mythic proportions in light of the pandemic. A free, contemporary reworking of Chekhov's classic by Itai Tiran.
Duration: 90 Minutes
More Hot Stories For You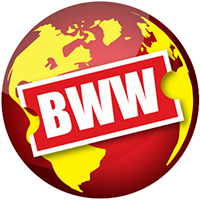 YAGP To Host Auditions and Contemporary Dance Workshop In Israel

November 29, 2022

Youth America Grand Prix has announced its first ever INTERNATIONAL CONTEMPORARY YOUTH ENSEMBLE, in collaboration with YGP Israel. 
---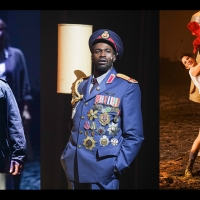 THE TANK is Now Playing at the Cameri Theatre

November 29, 2022

The Tank is now playing at the Cameri Theatre. Performances run through 10 January.
---
Disney's THE LION KING Opens Final Engagement With Middle East Debut

November 18, 2022

The curtain has risen on THE LION KING's Middle East debut, as the landmark musical event takes to the stage at Etihad Arena, Yas Island, with performances running until December 10. 
---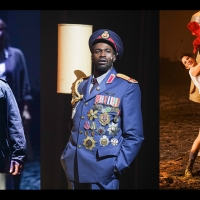 THE TANK Comes to the Cameri Theatre This Week

November 17, 2022

Who was the hero who stopped the Syrian tank at the gates of Degania, and thus decided the outcome of the War of Independence?
---
DeLaney Westfall Reunites With Isaac Sutton For BROADWAY ISRAEL Tour In November 2022

November 11, 2022

Internationally acclaimed performer Isaac Sutton welcomes back Broadway Star DeLaney Westfall as they embark on a sold out Israeli 9 city Concert Tour in November 2022 with the show 'Broadway-Israel'.
---