The New Theatre Announces Paula Lonergan's THE PLOT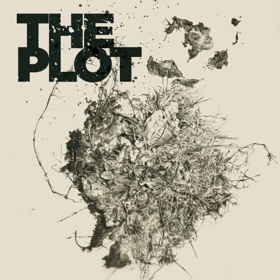 "If you want to cover something up, bury it and say a few prayers over it "
says Paula Lonergan, writer of The Plot, her new play which opens 5th February in The New Theatre. Lonergan has been seeking out and visiting Cilín graves throughout Ireland for many months now and her play explores this dark and chilling side of our past. Dating back to early Christian times, Cilín graves and suicide plots can be found across the country in often the remotest and loneliest places on the edges of townlands and coastal areas. Mainly used to bury unbaptised, still-born babies, these unconsecrated plots were also used to bury suicides, strangers, changeling children and mothers who died in childbirth. "It is incredible to me that the church was able to dictate what happened to our bodies even after death" continues Lonergan.
The play tells the story of the ghost of a such a person. Her death by suicide took place in the 19th century and she is now returning to demand her rights to a real grave and a decent place to rest. For this, she is obliged to go through an application process and is interviewed by a council worker to determine if she is eligible for a plot. The ghost tells her fragmented story, despite her interviewer's limited ability to understand. As the interview continues, the ghost reveals a connection between the two women that dates back to antiquity. The play touches on themes of suicide, identity and reflects homelessness and the asylum seeking process as it is experienced in Ireland today where applicants are interviewed and their status is determined on the strength of the story they tell. With dark humour and a re-telling of ancient myth, The Plot explores why we are so afraid of the dark and suggests that our collective darkness can be overcome if we have the courage to look it in the eye.
Booking: www.thenewtheatre.com 01 670 3361 €17/€14

Related Articles View More Ireland

Stories

Shows
More Hot Stories For You