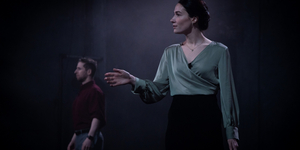 Sonya Kelly's touching and kinetic Once Upon a Bridge imagines the lives of three protagonists in the leadup and aftermath of a near-tragedy on London's Putney Bridge in 2017.
South Parish Shines a Light on its Lifelong Learners With New Exhibition
The residents of one of the oldest parishes in Cork, South Parish, are celebrating local lifelong learners through the launch of a photographic exhibition. South Parish Learning Neighbourhood, as part of Cork Learning City, will launch Faces of Learning a photographic exhibition consisting of a series of striking black and white portraits by photographer Eddie Hennessy, on Thursday 13th May.