Industry: Theatrical Producer and Manager Stuart Thompson Has Passed Away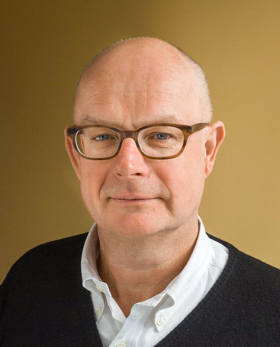 Stuart Thompson, a prolific theatrical producer and manager who brought plays by some of America's greatest contemporary playwrights as well as many of London's most prestigious productions to the Broadway stage over the last twenty years, died at his home in New York on the evening of Thursday, August 17, 2017
The death was confirmed by his husband Joe Baker. The cause of death was complications from esophageal cancer.
Winner of 6 Tony Awards, Stuart Thompson, a much-loved gentleman of the theatre who partnered with many of the world's greatest theatrical institutions as well as the leading commercial producers on Broadway, produced or managed over 70 Broadway and West End productions.
Stuart James Thompson was born in Sydney and grew up in Adelaide before studying drama at Flinders University and working in arts administration in Australia.
Moving to New York in 1980 to study arts administration at New York University, Thompson stayed in the United States and worked at the Kennedy Center with the American National Theatre under the artistic direction of Peter Sellars from 1984 to 1986.
Mentored by legendary producers Robert Whitehead and Lewis Allen, Thompson's first Broadway assignment as a general manager was on Aaron Sorkin's A Few Good Men at the Music Box Theatre in 1989, followed by Tru with Robert Morse across the street at the Booth Theatre the same season.
As head of Stuart Thompson Productions (which launched on Broadway with Blood Brothers in 1993), Thompson has overseen both that company's general management activities and more recently produced shows including The Book of Mormon on which he serves as executive producer for the U.S. companies and a co-Producer of the West End and Australian productions.
Thompson began his producing career on Broadway with David Mamet's The Old Neighborhood in 1997 and went on to co-produce Art, The Chairs, Not About Nightingales, The Play What I Wrote, The Retreat From Moscow, On Golden Pond and the three longest running plays on Broadway of the last 25 years: The Tale of the Allergist's Wife, Proof (2001 Pulitzer Prize for Drama) and The Curious Incident of Dog in the Night-Time.
His most recent credits include Sweat (2017 Pulitzer Prize for Drama), John Guare's Six Degrees of Separation, The Present, King Charles III, No Man's Land / Waiting for Godot, Cat on a Hot Tin Roof (2013), Death of a Salesman (2012), Jerusalem, The Motherf**ker With the Hat, A View From the Bridge (2010), God of Carnage, and Exit the King. He also produced No Man's Land and King Charles III in London's West End.
General manager David Turner joined Stuart Thompson Productions in 2008. In 2015, Thompson teamed with Turner to form Thompson Turner Productions.
"In this very small community, Stuart was always a huge figure," said The Book of Mormon producers Scott Rudin and Anne Garefino. "He was a wonderful partner, a beloved colleague, and a profoundly loyal friend. Stuart will be missed by all of us lucky to have known him and worked side by side with him for years. Both of us send our love to Stuart's husband, Joe Baker. For those who spent considerable years in Stuart's orbit, the phrase 'Stuart and Joe' always meant something unique and rare and funny and enormously pleasurable.
Stuart Thompson Productions is a producer of the new musical Mean Girls. His producer partner, Lorne Michaels, said "A true gentleman and a joy to work with. He led Tina Fey and I through the process of developing our show. We look forward to presenting Mean Girls in both Washington DC and New York to the high standard that Stuart has set for us."
In 2010 Stuart Thompson was presented with The Robert Whitehead Award for "outstanding achievement in commercial theatre producing."
He was the American representative for various Australian state theatres including BLACK SWAN State Theatre Company, Melbourne Theatre Company, Queensland Theatre Company, State Theatre Company of South Australia and Sydney Theatre Company.
Stuart Thompson was on the Board of Directors of the Broadway League and Broadway Cares/Equity Fights Aids.
Stuart Thompson was the son of the late Rosamund A. Thompson and the late J. H. Barrington Thompson.
He is survived by his husband Joseph Roland Baker III; brother Graham Thompson and sister in law Nicole Thompson and niece Lucy Thompson; sister in law Paula Baker and brother in law Ben Fournier; nephews Joey Fournier, Beau Fournier and Drew Fournier; father in law Joe Baker Jr and mother in law Joyce Baker; cousin Margot McCowage and family .
In lieu of flowers donations can be made to Broadway Cares/Equity Fights AIDS and the Medicare Rights Center.
A memorial service will be planned for a future date.