Honda Debuts Short Film SEPANJANG JALAN by Award Winning Director Kamila Andini
Vehicle manufacturer Honda released a short film titled "Sepanjang Jalan" ("Along the Road"), directed by award-winning director Kamila Andini. The premiere was held at Dreams Café, Senayan Park, Jakarta on April 1st, 2022.
The idea for the film came from Takehiro Watanabe, President Director PT Honda Prospect Motor, who observed that there are Indonesian families who kept their Honda car for decades and stayed loyal to the brand even when purchasing a new vehicle.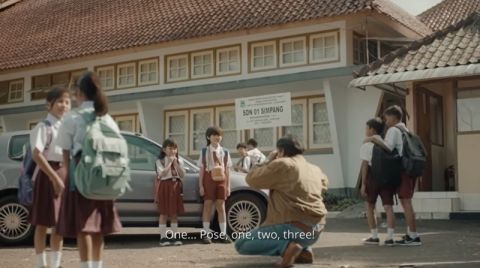 Kamila Andini as the director described the process as challenging due to the need to balance between conveying the warmth of a family, featuring the Honda products, while still creating an interesting story. She said the team was "very happy" with the energy of the production which resulted in a "heartwarming" short film. Kamila is known for her illustrious career, with 18 films and a myriad of national and global awards under her belt.
Sepanjang Jalan, which clocks in at around 20-minute, tells the story of a family consisting of a father, a mother, and their two daughters. Through a series of vignettes set in different eras, the family's memories are recounted, from the parents' date night decades ago up to the youngest daughter's marriage in the present. Needless to say, Honda bikes and cars are featured prominently.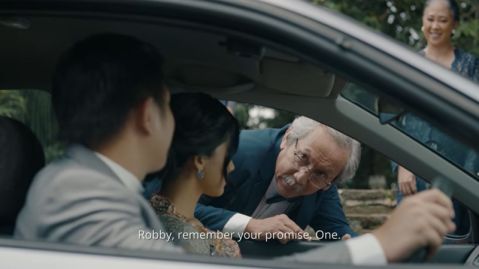 Although the story was relatively simple and straightforward, the skillful and warm acting from the cast (including Laras Sardi, Bukie Mansyur, Bernadetta Bonita, and Agus Wibowo) made the film a joy to watch. The naturalistic dialogue, delivered expertly, made each relationship believable. The iconic Tetty Kadi song Sepanjang Jalan Kenangan was also a pivotal part of the film that tied the past and the present together.
Sepanjang Jalan is available to watch for free at Hondaisme YouTube channel. Alongside Kamila, the film was also led by Gita Fara as Producer, Aldo Swastia as Co-Director, and Mariza Hamid as Co-Producer.