Interview: Passport to Broadway's AMY WEINSTEIN on the Past and Future of INDONESIA MENUJU BROADWAY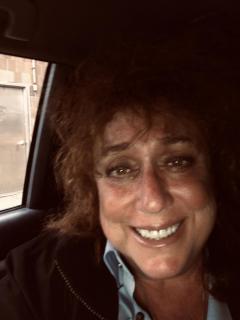 Amy Weinstein, Artistic Director of Passport to Broadway International, reflects on the INDONESIA MENUJU BROADWAY program and what made Indonesians special among other international musical theatre students. Furthermore, she also shares what's in the future for local Broadway hopefuls.
INDONESIA MENUJU BROADWAY is a musical theatre training program held by BaktiBudaya Djarum Foundation in collaboration with Global Arts Education Organization StudentsLive, Inc. and its sister program Passport to Broadway. Following months of audition, training, and selection, 13 Indonesian awardees were flown to New York City for five days of workshop by Broadway professionals. Upon the completion of the program, the awardees performed a musical showcase WHAT I DID FOR LOVE in New York, which they remounted for a VIP invited audience in a Jakarta showing last month.
Amy Weinstein is the CEO and Founder of StudentsLive since 2000. She also holds the seat of Artistic Director for Passport to Broadway program since its inception in 2008. Having worked with students from Guatemala to South Korea and beyond, Amy and her team seeks to develop undiscovered musical talents around the world by partnering with local organizations and foundations that share their vision.
ON WHAT I DID FOR LOVE
Amy and her creative team on this showcase (Musical Director Seth Weinstein and Choreographer Scott Difford) wrote the book, arranged the music, staged and directed the show WHAT I DID FOR LOVE with two goals in mind:
One, as a musical theatre show in and of itself, which tells the story of a group of students trying to fulfill their dreams of making it on Broadway while navigating the ups and downs of friendships and relationships. The story is told via narration, monologue, dialogue, and of course, a bevy of select show tunes. Some songs have been repurposed from their original context to serve the story.
But the second and most important point of the show is as a challenge for the students. Although nominally a showcase, Amy and her team didn't simply construct the show as a measure for the students to show off their predominant talents. Rather, WHAT I DID FOR LOVE was a way for the students to prove that they could do all of acting, singing, and dancing - regardless of their strongest suit.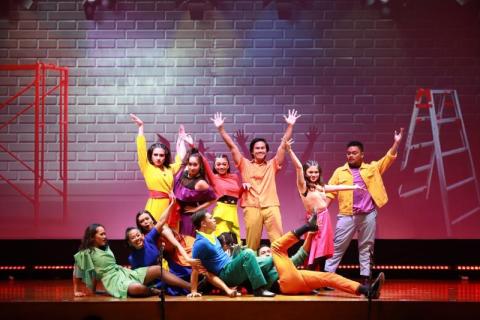 Working with well-known musical numbers adds another layer of challenge for the performers. As Amy Weinstein put it:
"It's a challenge to accept old songs in a new context. We're able to kill two birds with one stone: to let the students explore this original work that we worked together on while also letting them perform well-beloved Broadway standards".
ON INDONESIA MENUJU BROADWAY AND WHAT MADE INDONESIANS STAND OUT
Back in the Summer of 2018, IANTA (Ikatan Abang None Jakarta, a pageant organization based in Jakarta), worked with Passport to Broadway on a 5-day musical workshop program for four of their pageant alumni. Organizer of the program, Novie Hernawati, had found Students Live after her research on Broadway theater education opportunities in NYC; she was also the one to first connect StudentsLive with BaktiBudaya Djarum Foundation.
From then on, StudentsLive started correspondence with BaktiBudayaDjarum Foundation. Particularly with lead visionary and program director Renitasari Adrian, who was interested in providing the musical training from Passport to Broadway to an even broader Indonesian talent pool. After months of preparation, INDONESIA MENUJU BROADWAY was launched in January of 2019. The rest of the journey can be read here and here.
What sets Passport to Broadway apart from other musical training programs is its mission to give students a taste of what's expected from actual Broadway professionals.
"Without a doubt, the program is not for the faint of heart. No one can grow without an enormous amount of challenge and work. It was a lot of material, but it's nothing compared to the rehearsal process for a new Broadway show or a revival of an existing Broadway show, and the skill sets to perform and maintain the necessary life and energy eight times a week, required to sustain a long and healthy run on Broadway," said Amy.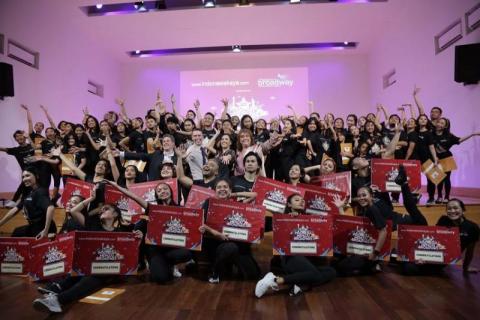 That is why the 70 students who passed the first round of auditions were given an enormous amount of acting, singing, and dancing material to understand, learn and achieve professional standards in only five days. Amy noted that although some of them have had performed musical theatre semi-professionally, none had undergone such fast paced and comprehensive demands and training with such a wide range of material before.
Through the intense program, Amy and her team were surprised by the amount of raw talent they found among the students. She also noticed the hunger many of them had for success and simply for a chance to learn more from the trainers.
Although there were tears shed along the way, Amy considers crying not a bad thing. It's a good thing for the students to feel frustration, release, and, in turn, appreciate the depth of the commitment required in this competitive industry, and to become more aware of the wide range of emotions in themselves that open up and allow them to stretch and dig even deeper.
And even when someone is feeling down, the other students were there to pick them up. This uniquely Indonesian attitude intrigues Amy and the rest of the team.
"The warmth, politeness and camaraderie set [Indonesians] apart. The social value is impressive. One of the most important things here is to have a sense of community and not just people working as competitive individuals. We saw very little inappropriate ego but a lot of humility and eagerness to collaborate and work as a team/cast for the good of all."
ON HOW TO GET BROADWAY-READY
"There isn't one ensemble member today in Broadway whose physical, emotional and mental strength is not in such a high-level, competitive shape. They must act, sing, and dance just to be in ensemble. If you're not on that level or not in shape, it's getting harder and harder to get a job on Broadway."
Ever since Glee and Smash blew up back in 2009, more and more people are discovering their love for the bright spotlights of Broadway. Wider exposure means more hopefuls are coming into the industry and raise the bar for entry. Amy confessed that 20 years ago she didn't see this level of competition coming.
Another thing Amy noticed about INDONESIA MENUJU BROADWAY students were the varied levels of work ethics and readiness for the Broadway-style training. Although most of the students had innate talent and heartfelt dedication, some didn't know how to even begin processing the material given.
The students who went to Singapore's LASALLE Musical Theatre program or joined other structured musical theatre training would have an upper hand in cognitively understanding what the Passport to Broadway teachers asked them to do.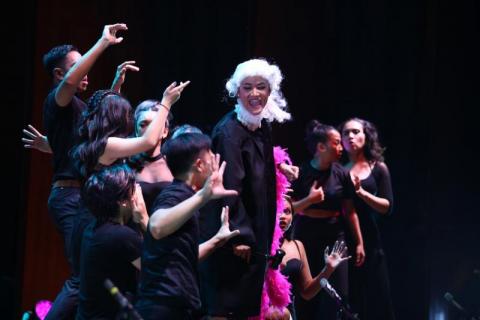 "Any Broadway professional would be surprised by the amount of work. But they would eventually know how to accomplish the necessary results by having the preparation tools to process the material in advance of the first day of rehearsal," said Amy.
Even for the 13 students who made it to the final round of training in New York, there was still more they needed to learn.
Amy stated, "The biggest thing they need is commitment in their minds, heart and energy. The real work is off the stage. What to do "before", "after" and "in-between" the rehearsals. They received the script, vocal tracks recorded by professional singers for each character's harmonies, and score, more than one month before the performance with detailed instructions how to explore the material they'd been given."
She examined that Indonesians, in general, have a tendency to "wait for "permission" or "direction". Although knowing when and how to work under the instruction of the show's director is important, performers shouldn't wait for someone to tell them what to do at any point in their work.
They must bring to the table as many specific choices as they can, especially ones that express their own individual interpretation and self, and examine all that is going on between, around and under the text and lyrics, and in the transitions from song to song, not just in each "dance move" and "song lyric." They should be extremely curious about the story and characters, constantly, always have strong and driving intentions, and do the myriad homework required of an actor daily. They should always have a set of researched questions for the writers and directors, and keep asking new questions as they discover more and more.
Acting is about making independent choices. Actors need to be confident, take loads of self initiative, and just dive in, study, and develop the material given.
"When I give the students a note during rehearsal, I expect them to not only understand it but take it 100 times further. Give us inventive choices. On Broadway, you are not competing with people who only memorize and understand the surface of material; you compete with people who have spent quite a bit of time to gain a deeper understanding of the story and how they themselves can tell that story uniquely."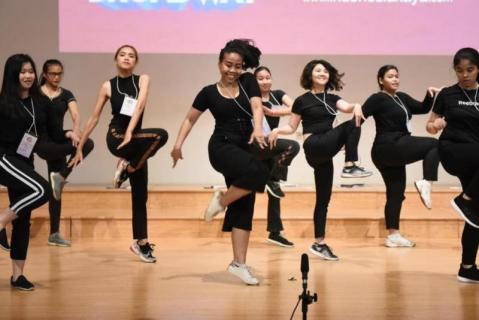 Only then can the director help guide, sculpt and shape the actor's work. Such approach would result not in empty eyes as the performer recites the text, but instead give birth to hundreds of nuanced emotions that an audience is compelled by and engaged in at every moment.
Amy was happy to see that after days of training, the wheels started to turn in many students' head. They began to understand the importance of dramatic research and development to build on their natural talent.
One stand out example, Amy pointed out, was Galabby Thahira.
"Galabby comes to rehearsal with something new to her character daily. She's living the character the moment she steps on stage and with every breath she takes. There's something very hungry and committed in her even though she's had less formal musical theatre training. She's not afraid to take risks and it pays off. This most likely comes from her experience "owning" her material as a singer, and knowing what it requires to capture an audience's hearts as a "solo performer"."
The next essential trait for the students to develop is their work ethic. Broadway productions require their performers not only to excel in short bursts but to sustain the same level of energy for every show, potentially continuing for years. Only by honing their discipline will performers have the physical and mental fortitude to survive in the industry.
To complement their hard work, performers also have to keep in shape and take care of their well-being. Treating their body well is indispensable, for a performer's body is their instrument. In addition to physical and mental discipline, performers should also manage their emotions as unchecked negative emotions can affect their performance on stage.
Being a Broadway performer is a never-ending journey, but it is a rewarding one for those who live for the stage.
ON EVERYTHING THAT'S COMING UP
If there's one thing that Amy regrets of her time with Indonesian students, it's the brevity.
Despite her amazement at the speed of which INDONESIA MENUJU BROADWAY students learn, five days is simply not enough time to become a well-rounded performer. More than anything, Amy wishes to have a continuity; a long-term program to shape the promising talents into true triple threats (at the very least).
It's a vision shared by BaktiBudayaDjarum Foundation.
"From the Indonesian Menuju Broadway audition that we held at the beginning of last year, we have witnessed a great enthusiasm from Indonesia's young generation to get to know Broadway. Therefore, we decided to extend our collaboration with StudentsLIve and Passport to Broadway to provide more opportunities for Indonesian artists to improve their musical performance abilities as well as granting them access to someday perform in Broadway and the US theater scene," stated Renitasari in the press release for WHAT I DID FOR LOVE.
Djarum and StudentsLive are already in the process of creating the next follow up for INDONESIA MENUJU BROADWAY: interconnected Online Pre-College and College Musical Theater Conservatory-level courses.
The StudentsLive Passport to Broadway team is already hard at work planning the curricula and holding meetings with Djarum Foundation. As of the publication of this article, the plan is to have three semesters of Online Pre-College Programs where students will be able to learn the prerequisite skills and knowledge needed for the On-Site part of the Conservatory.
Amy estimates the curricula will be ready to be announced by March or April 2020.
Following the Online Pre-College, another round of workshop similar to INDONESIA MENUJU BROADWAY will be held in 2021. Amy herself will come back to Indonesia to oversee the program.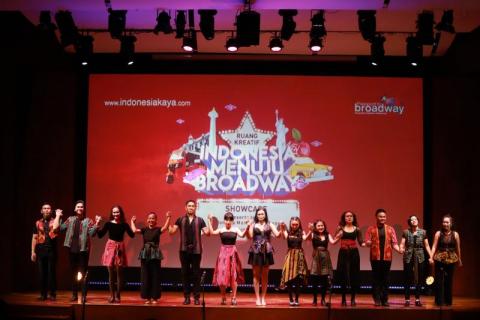 To help her, Amy looks to enlist not only Broadway professionals as tutors, but also local professionals. These local professionals will be first be trained by Amy and her team at StudentsLive/Passport to Broadway to hone their capability to teach at the same level as Broadway trainers.
Just like this year's awardees, the most outstanding participants will be generously sponsored and flown to New York City by the BaktiBudayaDjarum Foundation for another round of workshop at the heart of Broadway itself.
As for the first batch of awardees from INDONESIA MENUJU BROADWAY, StudentsLive and Djarum are exploring avenues to work with them further, especially with the upcoming Online Conservatory program.
For the long term, Amy hopes to have a full Two-Year Conservatory Program in line and partnership with the mission and goals of the BaktiBudayaDjarum Foundation to create a permanent physical space for the next generation of Indonesian Performers and Broadway stars, potentially through also providing degree opportunities with local undergraduate universities to receive a well rounded education, an essential and more recent requirement for those seeking sustainable success on Broadway and in long term, high quality performance careers.
"(These arrangements) wouldn't be possible without the support of Djarum Foundation and Renita. Although they are very busy with other important social-cultural advocacy and educational programs as well, I'm thankful for their understanding, cooperation, input and respect for the high and ambitious bar we have set for the program."
In addition to musical theatre knowledge and techniques, these Conservatory programs will also teach the students the routines and attitude needed to increase their confidence and sharp awareness in all of their chosen career pursuits and/or in their everyday lives, even when not on stage.
As a closing remark for all aspiring Broadway performers from Indonesia, Amy Weinstein shares her personal quote:
"Inspiring and Changing Lives Through The Power of Great Theater."
Photo of Amy Weinstein by Amy Weinstein. Other photos by Indonesia Menuju Broadway. This interview has been edited for clarity and flow and has been fact-checked by Passport to Broadway team.