Latest News on Seth Weinstein
Stage Credits
Productions
[New York, 2005]
Musical Director
Writing
Composer
Stage
Productions
Musical Director
Writing
Composer
Seth Weinstein News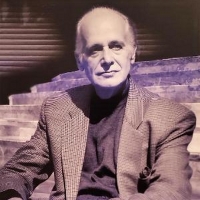 Memorial for Playwright Arthur Giron to Take Place at the Cherry Lane Theatre
by Chloe Rabinowitz - May 20, 2022
Arthur Giron, playwright, passed away February 2, 2022. A memorial for Giron will be taking place at the Cherry Lane Theatre, Thursday, May 26 at noon, open to the public.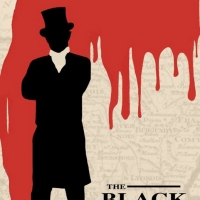 THE BLACK COUNT OF MONTE CRISTO to be Presented at Theatre Row
by Chloe Rabinowitz - Sep 10, 2021
THE BLACK COUNT OF MONTE CRISTO, an original musical by Michele R. Hampton, directed by Cate  Cammarata, with musical direction by Seth Weinstein, is scheduled for a limited run beginning late  September at Off-Broadway's Theatre Row (410 West 42nd St. NY).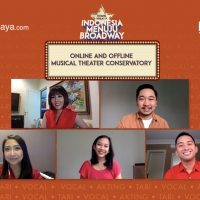 BWW Feature: INDONESIA MENUJU BROADWAY Returns with Long-Term Course for Future Musical Theatre Stars
by Rakaputra Paputungan - Sep 7, 2021
INDONESIA MENUJU BROADWAY 2021 offers a nearly year-long Online & Offline Musical Theater Conservatory, in which 100 select students (aged 15-30) will study musical theater in a mix of online and offline classes; the syllabus is said to be adapted from the first year curriculum of American conservatories.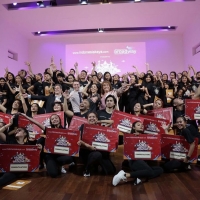 BWW Interview: Passport to Broadway's AMY WEINSTEIN on the Past and Future of INDONESIA MENUJU BROADWAY
by Rakaputra Paputungan - Sep 12, 2019
Amy Weinstein, Artistic Director of Passport to Broadway International, reflects on the INDONESIA MENUJU BROADWAY program and what made Indonesians special among other international musical theatre students. Furthermore, she also shares what's in the future for local Broadway hopefuls.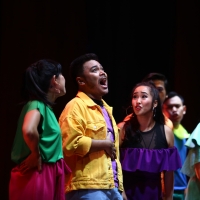 BWW Review: Indonesia's Triple Threats Share the Stage in WHAT I DID FOR LOVE by Bakti Budaya Djarum Foundation
by Rakaputra Paputungan - Aug 31, 2019
Visiting the Great White Way is any musical theatre lover's dream. Last July, that dream came true for 13 winners of Indonesia Menuju Broadway (IMB) as they attended musical theatre workshop on Broadway. Now they return to perform WHAT I DID FOR LOVE, a musical showcase featuring Broadway hits.

BWW Feature: Introducing the 16 INDONESIA MENUJU BROADWAY Awardees Going to Broadway This July
by Rakaputra Paputungan - Feb 25, 2019
From child stars to a math teacher, these 16 young theatre talents will be sent to Broadway on a week-long scholarship course courtesy of the INDONESIA MENUJU BROADWAY program.

Carol Channeling Goes Caroling At The Women's Theater Company
by A.A. Cristi - Dec 10, 2018
The Women's Theater Company, a professional theater company in Parsippany, NJ, presents Carol Channeling, Caroling starring Maggie Graham with Music Direction by Seth Weinstein

YOUNG VOICES FOR CHANGE Celebrates Rising Artists at 54 Below
by Julie Musbach - Oct 24, 2018
Internationally acclaimed Voice Teacher, Badiene Magaziner, will be hosting a benefit at FEINSTEIN'S/54Below on November 7th at 7PM, Jillian Zack, Music Director. to raise funds for SHINEmsd.org, an organization founded to support survivors of the Marjorie Stoneman Douglas High School massacre which took place last February in Parkland, Florida. The benefit is to help those directly affected by the tragedy and to raise awareness for better gun safety laws.
BWW Guest Blog: Passport to Broadway in Shanghai - Day 1
by Guest Blogger: Passport to Broadway - Aug 7, 2018
The StudentsLive team has a habit of touching down in China around the time of a major storm. As we approached on Friday morning at 3 a.m. - maybe the only hour at which a 75-minutes-early arrival is less than desirable - there was a bit of shaking, and the plane swerved as it decelerated after landing. On the drive into town from the airport, we could barely see through the windshield due to the downpour.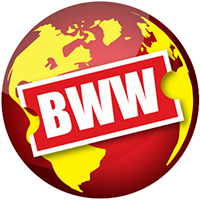 Young Voices Come Together In Support Of NYC March For Our Lives Event
by Julie Musbach - Mar 20, 2018
Students from the Badiene Magaziner Vocal Studio will be performing 'Shine' a song written by Sawyer Garrity and Andrea Pena of the Stoneman Douglas High School Drama Club, at this Saturday's March For Our Lives event in Central Park.
Seth Weinstein Frequently Asked Questions
How many shows has Seth Weinstein written?
Seth Weinstein has written 1 shows including How to Save the World and Find True Love in 90 Minutes (Composer).