BWW Feature: Introducing the 16 INDONESIA MENUJU BROADWAY Awardees Going to Broadway This July
From child stars and a beauty queen, to a math teacher and college students, these 16 young theatre talents will be sent to Broadway on a week-long scholarship course courtesy of the INDONESIA MENUJU BROADWAY program.
The intensive musical training program has finished its latest phase, capped by a showcase performance exhibiting the results of its 5-day training program. The training, managed by PassportToBroadway veterans Amy Weinstein (artistic director), Seth Weinstein (music director), and Stephen Brotebeck (choreographer) was attended by 68 local students chosen out of 672 hopefuls through a rigorous audition process.
After the showcase (held at Balai Resital Kertanegara, Jakarta), 16 of the most outstanding students were chosen to be flown to New York this July for a further 5-day training by Broadway professionals as well as attending backstage tours. Although originally only 10 students were to be chosen, Bakti Budaya Djarum Foundation and Students Live, as the hosts of the program, decided to increase the number after seeing the sheer amount of promising talents.
Here are brief introductions of the 16 chosen, in alphabetical order:
1. Adyla Rafa Naura Ayu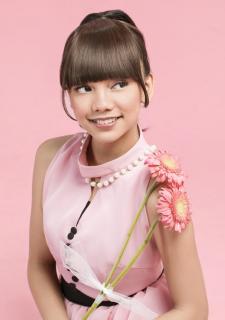 Naura is a teen singer and actor with already considerable portfolio; she had four studio albums published, for which she won several awards (including Anugerah Musik Indonesia's Best Children Album for Dongeng in 2015). She also starred in the musical film Naura & Genk Juara in 2017. Her mother is Riafinola Ifani Sari, a singer and member of the vocal group Be3.
She currently has over 1.4 million followers on her Instagram, aku_naura.
2. Aldafi Adnan Hutomo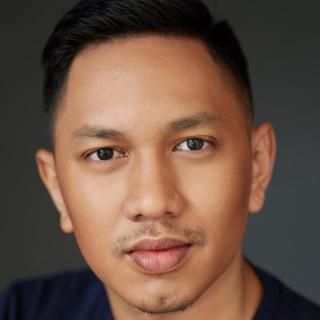 Dafi is a graduate and scholarship recipient of LASALLE Singapore's Musical Theatre studies. During his time in LASALLE, he acted in productions of A Chorus Line, Once on This Island, Spring Awakening, and Cabaret. Recently, he was cast in TEMAN's production of Into the Woods, playing Rapunzel's Prince, Lucinda, as well as assuming the role of dance captain.
His Instagram is aldafiadnan, where he shares his travels and acting experiences.
3. Dasrizal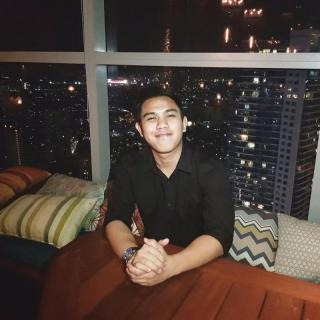 A math teacher by daylight, Das is a relative newcomer to the performing arts scene, having been involved in Jaksical community's productions since 2017 as both singer and crew. He's also directed a school production of Aladdin in 2018 at the private school he works at. His other hobbies include working out and photography.
See the many facets of his life on dasrizaldaz.
4. Desmonda Cathabel Christie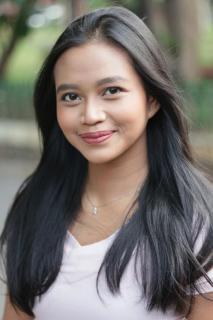 Monda is a Jakarta thespian with a passion in musical theatre. She's both a founding member and board member of the musical community Jakarta Performing Arts Community. Her many achievements include winning Best Actor (Female) in musical theatre category for the Short + Sweet Festival 2017 (Malaysia), getting featured in HighEnd and HighEndTeen magazines, and singing with Jakarta City Philharmonic in their #18 concert.
Get a glimpse of her singing and acting gigs on her Instagram, desmondacc.
5. Evelinn Kurniadi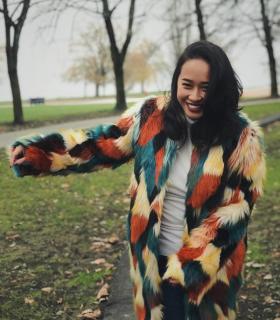 Eve is the show director and choreographer for Frequent Production, an entertainment provider consisting of a team of dancers, actors, musicians, and other acts. She also uploads behind-the-scene vlogs of her choreographing works on her YouTube Channel, working with Indonesian stars Vidi Aldiano and Afgan among others.
As a frequent globetrotter, Eve shares both her work and day-to-day moments on her Instagram, roxieve.
6. Galabby Thahira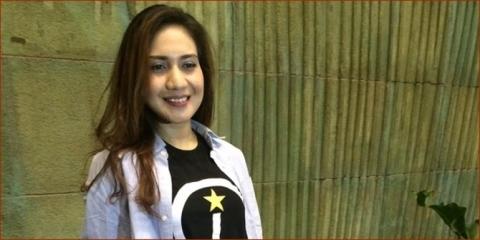 Famously known under the name of Abby Galabby, she first rose to national fame through the talent show Indonesia Mencari Bakat in 2013, where she made the Top 5. She has had vocal training under the tutelage of Indonesian legends Pranadjaja, Elfa Seciora, and Etta Herawati. Abby also played Zus Natasya in the musical hit Petualangan Sherina.
Both her quirky and sophisticate sides are to be found on her Instagram, galabbythahira.
7. Gerardo Christopher Jonathan Tanor
Gerardo is a student of Performing Arts Communication at the London School of Public Relations (LSPR), a private college well-known for its robust theatre program. As part of the 19th batch of students, he's involved in many activities, including winning the title of Mr. Congeniality at the Mr. and Mrs. LSPR 2016 pageant and appearing in productions of Phantom of the Opera and Nanny McPhee.
Listen to his cover of both show tunes and contemporary songs at his Instagram, gerardotanor.
8. Kathrine Permatasari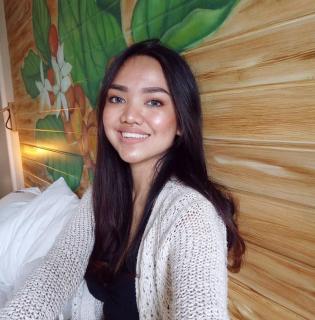 Hailing from Surabaya, Kathy is no stranger to the stage, as she was crowned Miss Earth Indonesia Botanical 2017. She also represented Bali, Indonesia in Miss Tourism Queen International 2018, winning the award for Best National Costume. Kathy is also an accomplished ballerina, often performing with Belle Ballet School.
Her instagram at kathypermata displays visually pleasing snapshots of her life.
9. Ken Samsara Ajisiwi
Ara, with her eye-catching red-and-white hair, is a dancer, singer, and scriptwriter at the Eksotika Karmawibhangga Indonesia (EKI) Dance Company, a dance company based in Jakarta. With EKI, she has performed musicals and variety shows integrating dance, music, choir, wayang orang, and other acts. She's also in the band Siwi and the Four Sides, playing the titular Siwi.
Follow her many ventures at araajisiwi.
10. Lil'li Latisha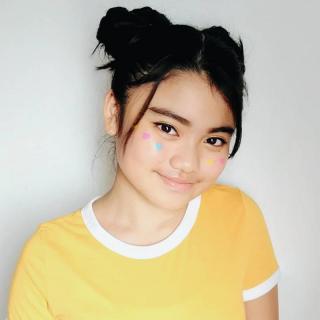 Youngest of the 16 awardees, Lil'li was born in 2006 and was only 12 at the time of the INDONESIA MENUJU BROADWAY showcase. After appearing in Musikal Petualangan Sherina as one of the child characters, she was scouted by director Riri Riza and cast as one of the main characters in the 2018 family film Kulari ke Pantai. She earned a nomination for Best Child Actor at Festival Film Indonesia 2018 awards for her role as the feisty cosmopolite Happy.
Lil'li is always ready with a joyful smile on her Instagram at lilli_queenb.
11. Elhaq Latief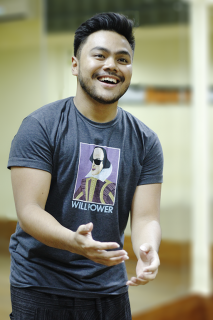 Elhaq is a dancer, choreographer, singer, and actor with a myriad of productions under his belt. He's worked with JPAC multiple times, including the role of Tony in their production of West Side Story (2017) and choreographing many of their shows. Elhaq has joined dance classes both in Indonesia and abroad -- Singapore, Japan, and the US -- learning different styles from other accomplished dancers. He also often hosts dance classes for Jakarta dancers.
For a taste of his choreography and information on his next dance class, you can follow his instagram elhaqlatief.
12. Ni Made Ayu Raharsini Gurnitha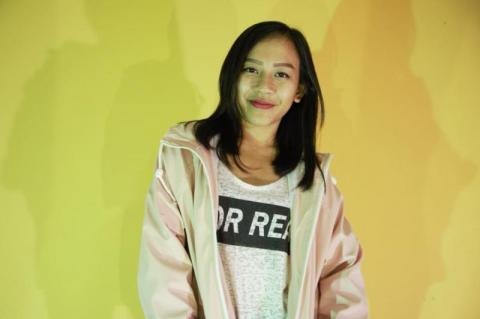 Ayu Gurnitha is a performing arts enthusiast with a focus on dance, teaching various classes at Jakarta Dance Avenue. Energetic hiphop routines choreographed by Ayu can be seen on her YouTube. She also has musical theatre experience under her belt, as in 2018 alone she was cast in the musicals My Darling Darla and Bunga Untuk Mira.
To see more of her various dance and musical activities follow her at ayugurnitha.
13. Palka Kojansow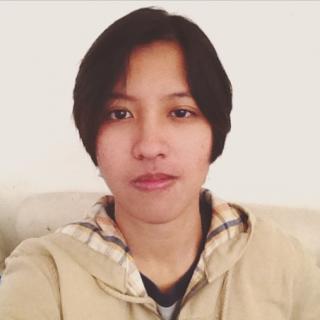 Studying Film Directing at Institut Kesenian Jakarta, Palka is a member of the longstanding Teater Koma. Palka has acted in many of Teater Koma productions, including Warisan, Opera Ikan Asin, and Sie Jin Kwie Melawan Siluman Barat. Additionally, Palka is also an active freelancer musician as noted on their Linked In.
Follow Palka's on- and off- stage endeavors at palkojansow.
14. Dea Panendra Larasati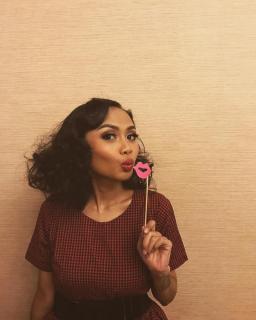 Dea is familiar with stage, TV, and the silver screen alike. She first found national fame through the singing competition Indonesian Idol's sixth season, where she placed 11th. In 2017, she played Novi in the satay western movie Marlina Si Pembunuh Dalam Empat Babak, where she earned a Best Newcomer nomination at the Indonesian Movie Actors Awards 2018. More recently, she was cast in the Bunga Untuk Mira musical and Orang Kaya Baru movie.
Check out her many works and looks at deapanendra on Instagram.
15. Putri Indam Kamila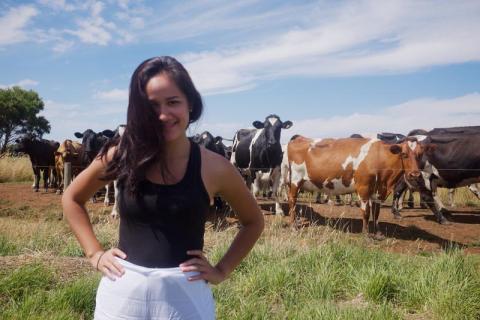 A graduate of LASALLE College of the Arts' Musical Theatre major, Putri has played roles in many musicals in Indonesia and abroad, including Musikal Sekolahan, Once on This Island, A Chorus Line, E-Motions, and more. Recently she played Jack's Mother and other roles as well as being the dance captain for TEMAN's production of Into the Woods, alongside fellow awardee Dafi.
See the roads she travels on by following her Instagram putcheese.
16. Stephanie Mariska Setiawan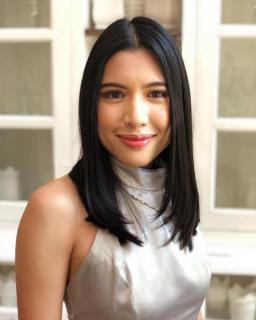 A soprano by trade, Mariska started as a classically-trained vocalist (including being featured on the song compilation Love & Variations by composer Ananda Sukarlan) before venturing to the world of stage musicals. Since then she has starred in the operas Tumirah, Saidjah & Adinda, and Laki-Laki Sejati among other creative works. She has also had a musical work, Rangkaian Rahasia untuk Mariska, specifically written for her.
Follow her songs, performances, dives, and selfies at mariska.setiawan.