BWW Review: ELF THE MUSICAL Tickles the Funny Bone at Queensbury Theatre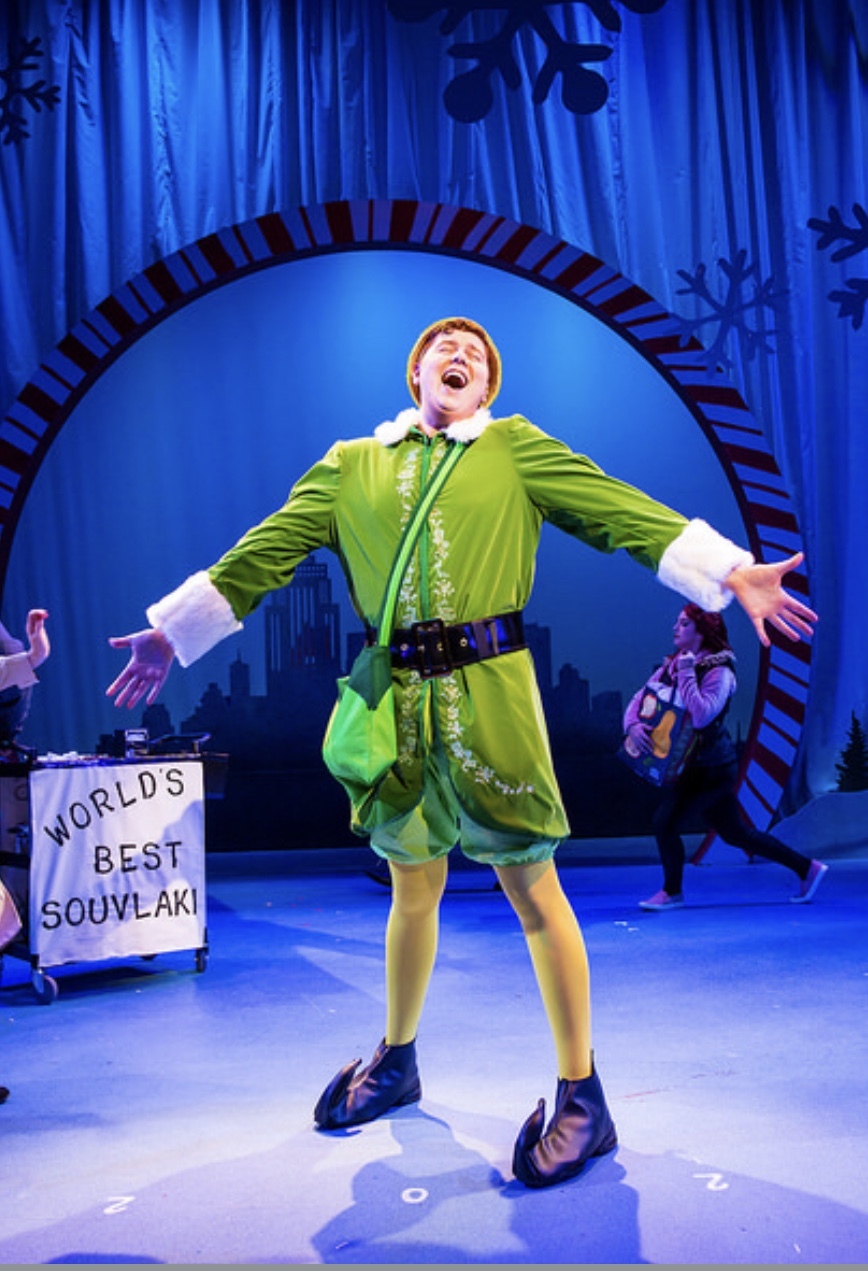 It's December and the holidays are here whether we like it or not. Cue the tinsel, tidings of great joy and the maple syrup. Yes, the maple syrup (if you're a fan of the cult holiday classic ELF starring Will Ferrell)!
---
Bob Martin and Thomas Meehan have taken the popular movie, ELF, and made it into a musical. This seems to be the going trend with hit movies and nine times out of 10 the musical is a train-wreck. So, as a fan of the movie, I was scared to see this show. But I loaded up on the four elf food groups and I was ready!
The show began with a dose of energy from the kids playing the elves in the opening scene. The costumes were colorful and definitely worked for the moment. I loved the ensemble's costumes and definitely loved the spicy Red Diane Von Furstenberg-inspired wrap dress Deb (Holland Vavra) wore. The scenic design by Ryan McGettigan and light design by Christina Giannelli were expertly executed as well. From scene to scene the set worked, with the set and furniture pieces differentiating time, place, and action.
However, the transitions in this production were technically lacking. At one moment, the conductor vamped over and over and the audience began to get impatient. So did I. But this is a problem that will be resolved hopefully as the show continues to run.
Producing a musical is a daunting task, having to deal with all of the elements needed to produce, and having good mics is always a plus for a musical. On the night I attended, the mics were a bit hot and muffled. Sometimes, when the actors were close to each other performing, they would be picked up on the other mic and the volume was too loud. Mind you, these issues are issues that many productions have experienced (including my own) so, all things considered, this is a good problem to have. It's easily fixed.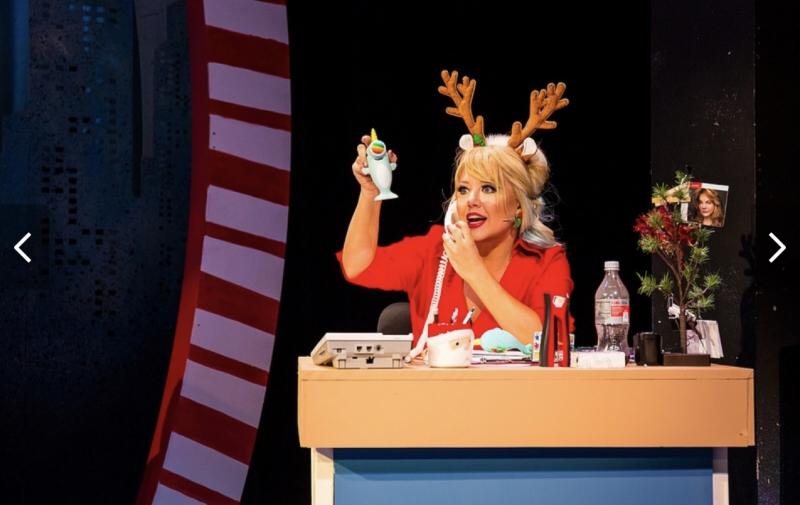 Even watching such a large ensemble, I couldn't help but stay glued to Holland Vavra, who played the rambunctious secretary Deb. I couldn't wait for this actress to enter the stage. When she had lines she killed them and when she was just in the background in a tableau she had nuance, inner dialogue and stole every scene. Of course, when you go to see ELF THE MUSICAL your central focus is on Buddy, but Deb played her character with panache and reminded me of Karen from WILL & GRACE with a dash of Mimi Bobeck from THE DREW CAREY SHOW.
The reaction between Buddy (Marco Camacho) and Jovie (Shanae'a Moore) was playful and a delight to watch on stage. Camacho's characterization of Buddy grew on me. Taking on an iconic role such as this isn't easy because one wouldn't want to watch a reprised version of Will Ferrell, yet we don't want to see the actor get overly ambitious and create a character that does not fit the story as well. Playing the comedy in a production like this can be the go-to gag instead of seeking authentic relationships and heartfelt moments. I am so glad that Camacho didn't go for the easy comedy bit. Instead, he told the story with a heartfelt tenderness and comedic approach that wasn't contrived.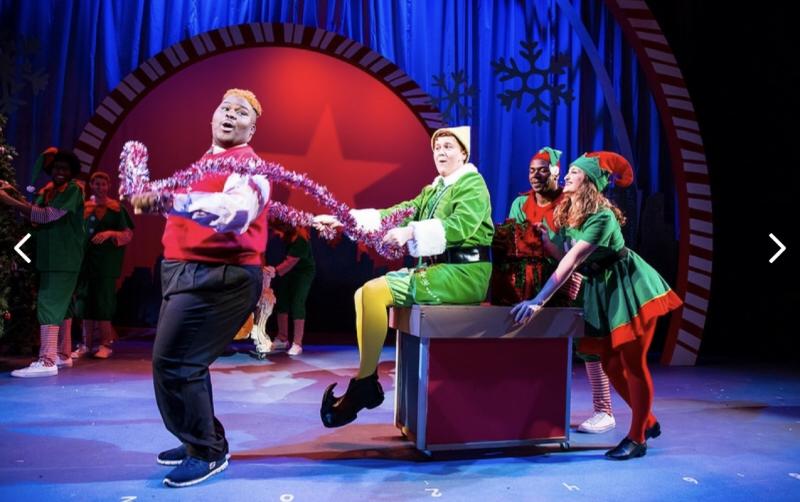 Being that this is the holiday season and we can be swarmed with productions of A CHRISTMAS CAROL and THE NUTCRACKER, if you're looking for something a little different I would highly recommend that you head over to Queensbury Theatre to watch their production of ELF THE MUSICAL. Make sure you stack up on those four major food groups: candy, candy canes, candy corn and maple syrup!
For more information and showtimes, please visit queensburytheatre.org.