Gulfshore Playhouse Hires Nonprofit Fundraising Expert As Interim Capital Campaign Director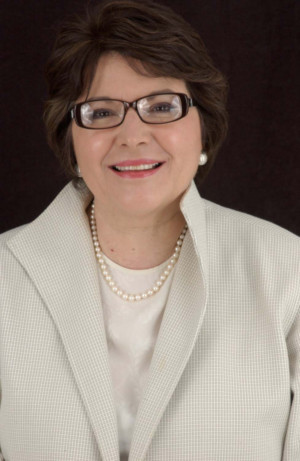 Gulfshore Playhouse, Naples' premier professional regional theater, has named Jeanne Sigler as its interim capital campaign director of the Next Stage Campaign. Sigler has served as the theater's capital campaign consultant for several years and will fill this position until the end of the current season.
"Jeanne has been an asset to Gulfshore Playhouse in her consultant role during the Campaign's planning phase," said Kristen Coury, producing artistic director and founder of Gulfshore Playhouse. "We look forward to the impact she will have during our Campaign's implementation phase, and our efforts to bring our bold, new and exciting Theatre and Education Center to life. We are so pleased to be creating a strong, experienced and energetic team to expand our development capacity."
A longtime fundraising strategist, consultant and nonprofit leader, Sigler served as president of Jeanne Sigler & Associates, Inc. for 31 years. The Manhattan-based consulting firm helped a broad variety of arts, education, environmental and humanitarian nonprofits around the United States and abroad meet their fundraising, capital campaign, and governance goals. She also founded and led Interim Solutions, a boutique staffing service providing interim senior level staffing for major arts and education organizations.
In 2012, Sigler launched Sigler Consulting, through which she has served as a fundraising strategist for a number of select clients, including Gulfshore Playhouse.
Sigler holds a B.A. from Kalamazoo College and a M.A. from the University of Illinois, Chicago. She has served on many nonprofit boards over the years and founded Women in Development Philadelphia, a networking group for women in the development field, which now includes more than 225 members.
Anticipated plans for the new Gulfshore Playhouse include two new theaters and an education center on a three-acre parcel at the corner of First Avenue South and Goodlette-Frank Road, which will extend the core of downtown Naples to the east of Fifth Avenue. Plans include a mainstage proscenium theater with sloped stadium seating, which will be used for large-cast musicals, classics, and world premiere comedies and dramas. It will also include a separate studio theater, a grand lobby, bar, gardens, and an exclusive patron lounge. An education wing will feature rehearsal rooms, classrooms and space for children's theater events. The complex will support the expansion of Gulfshore Playhouse's theatrical programming and its educational offerings, including education programs focused on pre-professional theater training in acting, voice and movement, and in-school and after-school education programs.
Gulfshore Playhouse is passionately committed to enriching the cultural landscape of the region by producing professional theater to the highest artistic standards and providing unique educational opportunities to diverse groups of people in a spirit of service, adventure and excitement. The Playhouse's work is inspired by a belief in the magic of theater to expand the imagination, challenge the senses, provoke discussion, and revitalize in audiences an understanding of their common humanity. This belief drives the care with which Gulfshore Playhouse treats its artists, audiences, students, staff, and members of the greater community.
For more information about Gulfshore Playhouse and the Next Stage Capital Campaign, visit www.gulfshoreplayhouse.org or call 239-261-PLAY (7529).