Five Points Musical Selected For Discovering Broadway's Fifth Writer's Retreat
Theirs is the fifth musical to receive incubation resources from Discovering Broadway Inc.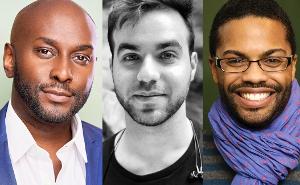 Douglas Lyons, Ethan Pakchar, and Harrison David Rivers will participate in the last writer's retreat of 2022. From October 9 until October 14th, the Five Points team will stay at the Hotel Carmichael, Autograph Collection to workshop the new musical. Theirs is the fifth musical to receive incubation resources from Discovering Broadway Inc.
The musical is set in New York City in 1863, amidst the tumult of the Civil War. The story chronicles the journeys of Willie Lane, a young African American performer at the famed Almack's Dance Hall, and John Diamond, an Irish immigrant and former jig champion. Inspired by the confluence of African American and Irish cultures, and the birth of American tap dance, Five Points tells the story of two men who risk everything for the chance to be a part of the American Dream. Five Points is currently in development with Paper Mill Playhouse.
Discovering Broadway will host a benefit evening of special events including the premiere of new music from the show presented at the historic Madam Walker Theatre in Indianapolis during Black History Month. Casting for the concert will be announced later.
"Five Points is the celebration of what happens when cultural tension explodes through art. It's territorial, percussive and original. I'm thrilled to dig back into our world with this Discovering Broadway residency," says lyricist and co-composer Douglas Lyons.
"We have striven to balance the large scale of an historical drama while maintaining intimate and authentic relationships, all while bringing down the roof with song and dance!" says co-composer Ethan Pakchar.
"Douglas, Ethan, and I wrote much of Five Points long distance - me in Minnesota and them in New York. Any time we're able to gather in person to create together in person is a gift. Thank you Discovering Broadway for the opportunity!" says bookwriter Harrison David Rivers.
CEO and Founder of Discovering Broadway, Joel Kirk, said, "We are thrilled to host this incredible creative team. This is the first musical we are programming that explores historical events and individuals. I can't think of a better place to share this music then at the historic Madam Walker Theatre in Indianapolis."
To learn more about Discovering Broadway, please visit discoveringbroadway.org.
More Hot Stories For You
Actors Theatre Of Indiana Offers Black Friday Deal And More

November 23, 2022

Actors Theatre of Indiana is offering a fantastic Black Friday deal – running from Black Friday through Cyber Monday. ATI also invites the public to donate to ATI on GivingTuesday in order to help ATI continue their goal to enrich the culture of the community by using theatre as a tool for educational engagement.
---
Fort Wayne Youtheatre Presents FROZEN JR. This December

November 15, 2022

Fort Wayne Youtheatre will once again present the holiday hit Frozen Jr. this December. After such a success in the winter of 2019 followed by the global pandemic, Youtheatre is presenting Frozen Jr. this time with a special emphasis on acceptance.
---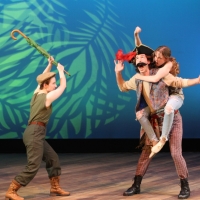 PETER AND THE STARCATCHER Comes to Williams Theatre This Week

November 8, 2022

The Tony award-winning play with music upends the century-old story of how a miserable orphan boy became the legendary Peter Pan. A wildly theatrical Disney adaptation, Peter and the Starcatcher features a dozen actors portraying more than 100 unforgettable characters, using ingenious stagecraft to bring a world of possibilities to life.
---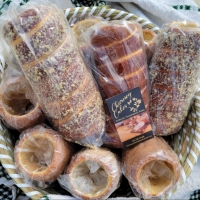 CARMEL CHRISTKINDLMARKT Announces New Food and Gift Options for 2022

November 6, 2022

The Carmel Christkindlmarkt will have new food and gift options available for purchase during their 2022 season.
---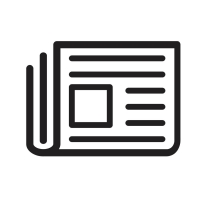 all for One productions Presents THE CHRISTMAS EXPRESS Next Month

October 25, 2022

all for One productions presents The Christmas Express Nov 11-13 & 18-20. Just in time for the start of the holiday season, afO's feel-good comedy chugs into the PPG ArtsLab for two weekends, November 11-13 and 18-20!
---