Spring Comedy Has Arrived At Voodoo Comedy Playhouse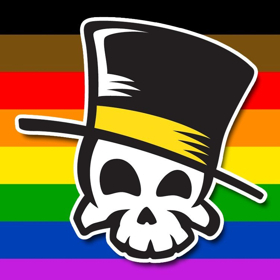 As Denver's best home for comedy and improv theater, The Voodoo Comedy Playhouse has a packed schedule for March and April. Offering shows five nights a week (Tuesday through Saturday) with a full bar that opens 30-mins prior to each performance, The Voodoo Comedy Playhouse is one of the hottest spots in town. Both bar and theater are all ages until 10:30 PM, then everything is strictly for the over 21 crowd. Get all the info and more at www.voodoocomedy.com.
Highlighted Shows:
Wednesday Carnival Code (plus more!) at 8:00 PM: Why wait till the weekend for some funny? Join us every hump day for our mid-week block packed with talent! Catch our new local house teams Carnival Code (an Orange County Improv Festival selection,) Sharks and Rec, Towel Play and Hairstyles of the Damned! It's a whole evening filled with different types of improv games, interactive comedy and more! $8 advance/$10 door.

Rapscallions: Saturday nights at 11:00 PM. Comedy, culture, music, energy, HIP HOP, FREESTYLE, MADNE$$! The Rapscallions have been gaining quite a following at Voodoo over the past year. This team was accepted into the New York Musical Improv Festival last year and will be appearing all over the country in additional improv festivals. Come see what makes this team one of Voodoo's best! $8 in advance/$10 at the door.

SPINOFF: Saturdays at 7:00 PM. Get ready for something totally different! You'll love the only comedy show that gives your favorite TV characters their own show - for one night only! You tell us about the minor character you love and this improv team will create an entirely new universe where that person is the star! Who knows where your favorite TV character will end up! $8 in advance/$10 at the door.

Reoccurring Shows:

Drop-In Improv Class: Every Tuesday and Thursday at 6:00 PM. No commitment necessary! Just learn the tips from some of Denver's best. $5 at the door.
Makeshift Shakespeare: Friday nights at 8:00 PM. Enjoy the absurdity of Shakespeare's comedies, the misfortune of his tragedies and the yesteryears of his histories as these brainy improvisers tell his stories in original weekly productions. $13 advance/$15 at the door.
Hit and Run: Musical Improv: Friday nights at 9:00 PM. Denver's original unscripted musical comedy team hits the stage every Friday night with brand new musicals based on audience suggestions. You'll enjoy an hour-long Broadway-style comedic event, completely created from scratch on stage. $13 advance/$15 door.

The Duel: Saturday nights at 10:00 PM. Denver's only improv cagematch! Hosted by Hot Nap, The Duel is a weekly competition show that pits two improv teams against each other in an all-out battle for first place comedic gold! $8 advance/$10 door.
Get the full list of events and happenings at: www.voodoocomedy.com.