BWW Review: How Much is Too Much in THE PLAY THAT GOES WRONG at DCPA?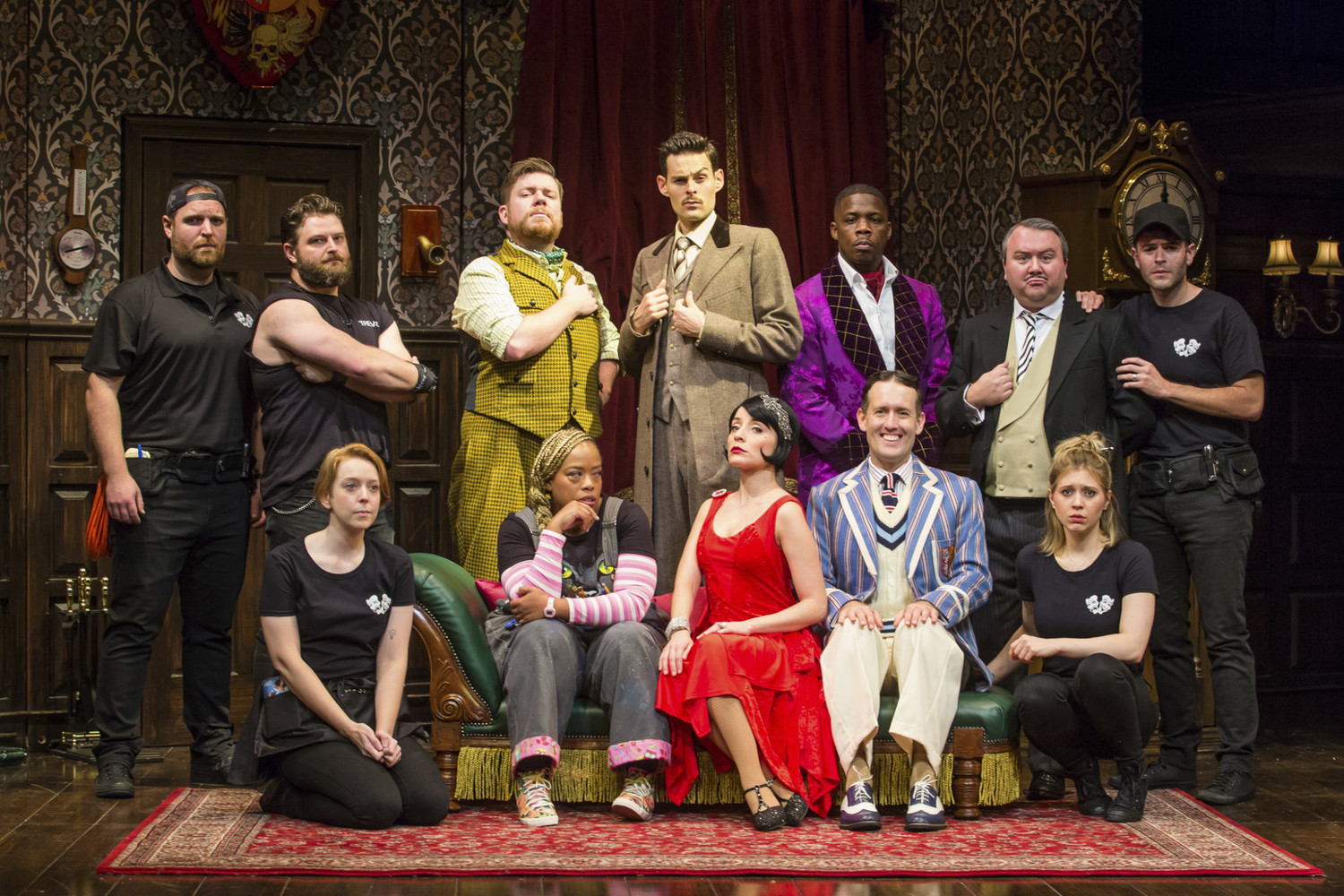 As a long time thespian, I have seen first-hand what happens when a performance does not go according to plan. In fact, it is through theater that I learned the important concept of "cope and adjust." But what happens when everything goes up in flames? Well, you cope and adjust, until the last flame burns out. Such is the case in the latest show to hit DCPA, The Play That Goes Wrong.
With the tour production under the direction of Matt DiCarlo, this cast and crew are "oh, so right" in their tale where everything goes awry. Scenic Designer Nigel Hook did more than just design a set - he engineered one. His talents were matched by Roberto Surace with Costume Design.
As our leading man, Evan Alexander Smith does a fine job of presenting a unique character, and yet, one that I know every thespian has met - if you haven't, it might be you. As the director, voice coach, dialect coach, fight choreographer, casting director, costume designer, lead actor, prop master, box office manager, dramaturg, and press rep for the play within the play, Smith's interpretation of Chris Bean what spot on. It was also nice to see him stretch his improv skills. As Robert, Peyton Crim is strong in his portrayal with no lack of conviction. He and Jamie Ann Romero as Sandra - also quite splendid - do a nice job of adopting thick, typical, overdramatic dialects and speech patterns while making them all their own. As Dennis, Scott Cote had so much opportunity for comedic effect, none of which was missed. Angela Grovey as Annie has such a great stage presence. It was also fun to see what happens when the run crew has to step into the spotlight. As Max, Ned Noyes joins the rest of his players with a stellar performance as your typical [horrible] actor who has no concept of the fourth wall or not breaking character on stage - he was brilliant. Rounding out the cast are Brandon J. Ellis as Trevor and Yaegel T. Welch as Jonathan who each add their own flair alongside their other cast members.
As much as I loved the individual performances, I can't say I fell in love with the show itself. As things continued to go wrong throughout the show, it was nice, as an actor, to reminisce over my own experiences when things didn't go as they should. But it begs the question, how much is too much? A play within a play, I feel like we barely got any really plot line out of either The Play That Goes Wrong or The Murder at Haversham Manor because things kept going wrong. Whether it be a set piece or five all falling apart at the same time, unbeknownst understudies going on, or even the same scene being repeated in rotation due to a dropped line, I felt that there was too much going wrong, taking the whole show a little father into "farce" territory instead of "comedy." If I wanted farce and clowns, I'd go to the circus.
The Play That Goes Wrong plays at DCPA through March 17, 2019. For tickets, visit https://www.denvercenter.org/tickets-events/the-play-that-goes-wrong/