Review: A CHRISTMAS STORY at BDT Stage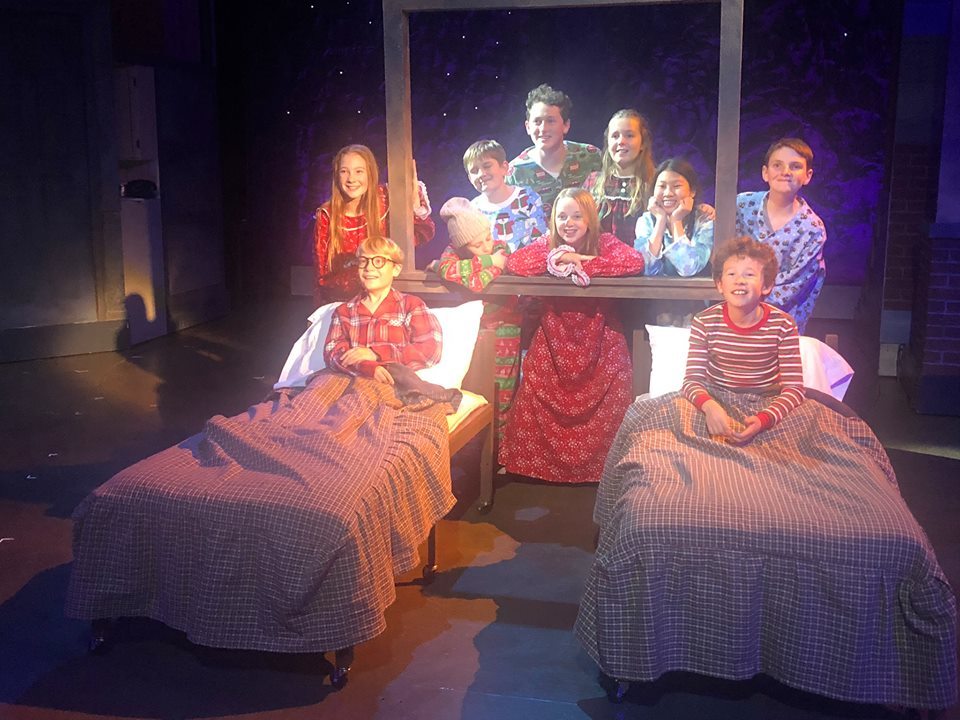 Some shows in the Christmas theatre canon are taken from classic stories such as A Christmas Carol, while others perhaps form a more original holiday tale. And then there are the special few that can only be described as "cult-classic." In A Christmas Story, we once again meet little Ralphie and his family as he hopes for a Red Ryder Carbine Action BB Gun from Santa - or at least his parents. From the infamous scene at the flag pole to the leg-lamp in the window for all the neighbors to see, this current production at BDT Stage has it all for those wishing to live out a live version of their favorite Christmas movie.
BDT's production is light-hearted and imperfect in all the right ways - as if it were a strategic move. Under the direction of Steve Beyette, the production team has created a show that perfectly complements the feeling one gets during the holidays. Scenic design by Amy Campion plays on traditional theatrical values, a clever choice for a classic show. Costumes by Linda Morken were also appropriate for the period. Choreography by Mckayla Marso was fun and easy on the eye. I sometimes find too much can be overwhelming. Simple, clean movements tend to look much better from an audience perspective.
The cast of A Christmas Story is as strong as ever, with many children stepping up to the plate and hitting a home run just like any of their fellow adult cast members. As the narrator, Jean Shepherd, Wayne Kennedy gives a new persona to the infamously monotonous character a la the movie. It was a nice, yet subtle change that presented well from the stage. As the Mother, Joanie Brosseau-Rubald was the perfect loving mother any child would be lucky to have. With the sweet voice and comedic effect similar to Nicole Sullivan. Beyette as The Old Man was like any overbearing father - it was a perfect representation. As our leading lad, Ralphie, Miles Shaw does a fine job. His voice is perfectly supported and his acting chops are begging to be put to the test. I am excited for what is to come for him in the coming years.