Relive the 60s with 'American Graffiti' at the Michelob Ultra Cool Film Series 8/21-23
Rock back in time with Mel's Diner, The Beach Boys and good ol' drag racing as Victoria Theatre Association and Heidelberg Distributing present the nostalgic and hilarious, AMERICAN GRAFFITI, August 21-23, 2009 at the historic Victoria Theatre.
AMERICAN GRAFFITI, directed by George Lucas, takes you back to the 60s as two boys (Ron Howard and Richard Dreyfuss) spend their last night before they leave for college, in their hometown cruising, drag racing, getting into fights and of course, looking for girls! Filmed in an extraordinary 29 days, AMERICAN GRAFFITI (1973) was the start of many now popular actors' movie careers: Ron Howard, Richard Dreyfuss and Harrison Ford, and TV stars Cindy William and Mackenize Phillips. Music will also be a nostalgic thrill for Baby Boomers as Wolfman Jack spins the vinyl of some classic tunes from The Platters, The Beach Boys, Fats Domino and much more.
Films are shown at 7:30 p.m. on Fridays and Saturdays, and 3 p.m. on Sundays in the air-conditioned comfort of the Victoria Theatre. Recreating the feel of the old-time movie palaces, guests may enjoy FREE popcorn and soda in the lobby beginning one hour prior to show time, the Mighty Wurlitzer organ concert beginning 30 minutes prior to show time, and a classic cartoon just before the movie. You can see AMERICAN GRAFFITI and enjoy the PHANTOM OF THE OPERA WEEKEND for just $4.75 each, or $24 for a 10-ticket passbook - a great entertainment bargain in these economically tough times!
Have a mini- high school reunion or girl's night! Passbooks are still on sale now through Ticket Center Stage. They may be purchased at the Schuster Center box office in downtown Dayton, by phone at (937) 228-3630 or toll free (888) 228-3630, or online at www.ticketcenterstage.com, click on Victoria Theatre Association, then Michelob Ultra Cool Films.
Individual tickets are available day-of-show at the Victoria Theatre box office, beginning one hour prior to showtime.
For the full scoop on this summer's series, including video clips and much more, go to <http://www.victoriatheatre.com> and click on "Michelob Ultra Cool Films." Be sure to also visit our Facebook page and follow us on Twitter for exclusive Michelob Ultra Cool Films Series updates and offers.
Phantom of the Opera Weekend, August 28 - 30
Spend a weekend in the underworld of the Paris Opera House, as we present three film versions of the timeless classic and celebrate the return of The Phantom of the Opera to the Schuster Center stage in June 2010. We will present the classic 1925 silent version with Lon Chaney (featuring live organ accompaniment), the 1943 Claude Rains version, and the 2004 film version of the Broadway musical. Individual tickets for the Miami Valley & Good Samaritan Hospitals Broadway Series presentation of The Phantom of the Opera will also go on sale that weekend!
For more information about the series and Victoria Theatre Association's entire season, visit www.victoriatheatre.com.
More Hot Stories For You
Ohio Theatre Lima Announces First Show, SEASONED GREETINGS

November 25, 2022

Ohio Theatre Lima has announced its first show, Seasoned Greetings! Performances are Friday, December 9th, Saturday, December 10th, Friday, December 16th, Saturday, December 17th.
---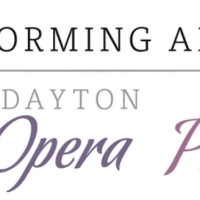 Dayton Performing Arts Alliance SuperPops Series Continues With Hometown Holiday, AMAHL AND THE NIGHT VISITORS

November 22, 2022

Dayton Performing Arts Alliance presents Hometown Holiday, featuring the one-act opera Amahl and the Night Visitors as part of the SuperPops Series, Friday, Dec. 2, and Dec. 3, at 7:30 pm in the Mead Theater of the Benjamin & Marian Schuster Performing Arts Center.
---
A CHARLIE BROWN CHRISTMAS to Return to Sinclair Theatre in December

November 21, 2022

Charlie Brown is BACK, live on stage, in Sinclair's Blair Hall Theatre from December 15th through the 18th. The Sinclair Theatre Dept. is offering this 40-minute holiday classic for the ninth time. With tickets remaining at their 2014 price of $8, this is a perfect introduction for young children to LIVE theatre.
---
VIDEO: The Cast of DEADLINE at the Loft Theatre Takes Opening Night Bows

November 11, 2022

Deadline, a comedy thriller, hits the stage for the first time in its World Premiere production at The Human Race Theatre Company. Check out video from the opening night curtain call here!
---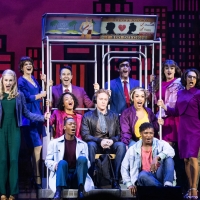 TOOTSIE Comes to the Stranahan Theater Next Month

November 9, 2022

The American Theatre Guild will present the hilarious hit musical, TOOTSIE. This production is a part of the BROADWAY IN TOLEDO SERIES and will take the Stranahan Theater stage December 1–4, 2022.
---