Dayton Theatre Newsroom
The latest news on live + streaming theatre in Dayton.
Ohio Theatre Lima Announces First Show, SEASONED GREETINGS
by Stephi Wild on November 25, 2022 in Dayton
Ohio Theatre Lima has announced its first show, Seasoned Greetings! Performances are Friday, December 9th, Saturday, December 10th, Friday, December 16th, Saturday, December 17th.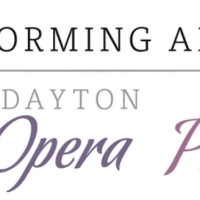 Dayton Performing Arts Alliance SuperPops Series Continues With Hometown Holiday, AMAHL AND THE NIGHT VISITORS
by A.A. Cristi on November 22, 2022 in Dayton
Dayton Performing Arts Alliance presents Hometown Holiday, featuring the one-act opera Amahl and the Night Visitors as part of the SuperPops Series, Friday, Dec. 2, and Dec. 3, at 7:30 pm in the Mead Theater of the Benjamin & Marian Schuster Performing Arts Center.