Photo Flash: Bringing The Creature To Life For Outcry Youth Theatre's FRANKENSTEIN
The two teenage actors who play the Creature in Outcry Youth Theatre's Frankenstein are going to great lengths to embody the classic horror character. In this version of Mary Shelley's novel, adapted by Nick Dear, Frankenstein's Creature is the central character.
Childlike in his innocence but grotesque in form, Frankenstein's bewildered Creature is cast out into a hostile universe by his horror-struck maker. Meeting with cruelty wherever he goes, the friendless Creature, increasingly desperate and vengeful, determines to track down his creator and strike a terrifying deal. Urgent concerns of scientific responsibility, parental neglect, cognitive development and the nature of good and evil are embedded within this thrilling and deeply disturbing gothic tale.
The two actors who play the Creature, Logan Beutel and Harrison Polen, have been rehearsing for months, mastering the extreme physical and vocal characteristics of the newly born monster of a man.
"The extremely hard thing about playing the Creature is that you have to have a planned and calculated evolution basically from an animal to a man over the course of the entire play," said Beutel. "The physicality is definitely the most taxing thing about playing the character because crawling around on four limbs like a lizard or galumphing on two like an ape can wind you in no time flat and I have to do it quite a bit."
In addition, the two actors have both shaved a bald patch down the center of their heads, in order to create an immense scar running from the back of their head all the way across the front of their face.
This facial scar, as well as others across their chest and back, are created with extensive makeup by makeup designer Lindsey Brandow. The whole process, which needs to be done before every performance, takes about two hours.
The process uses liquid latex and cotton to create the shape of the scarring, then these shapes are painted with alcohol-activated paints to match them to the skin tones of the actor. Finally, the makeup is coated in blood to give the scars a gruesome appearance.
"The most challenging thing isn't getting it on, but making it look realistic," said Brandow. "The shape of the makeup is one thing, but I also have to keep in mind skin tones, healing patterns, what parts are open and what parts are closed, etc. But that challenge is what makes it the most fun for me."
Presented by a cast of twenty teenagers in two alternating casts, the show performs at the Addison Theatre Centre's Studio Theatre from November 9-18. Frankenstein contains mature content, including violence and some sexual content. Recommended for ages 13 and up.
Tickets and more info can be found at: www.outcrytheatre.com/frankenstein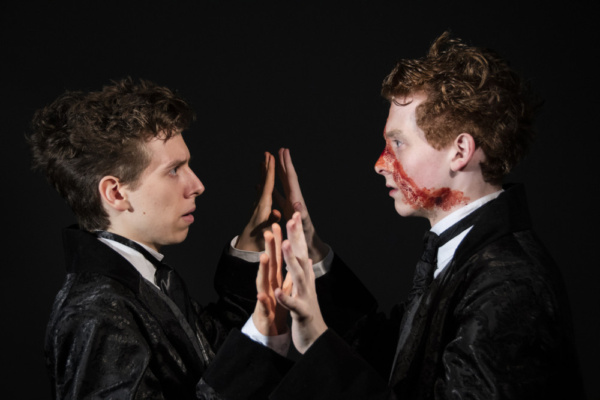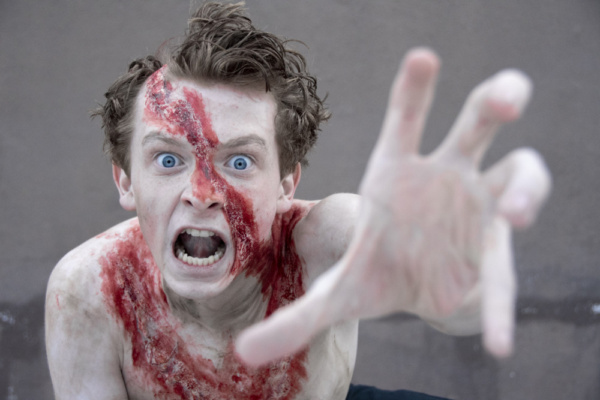 Harrison Polen as the Creature, photograph by Jason Johnson-Spinos

Dylan Weand as Victor Frankenstein, photograph by Jason Johnson-Spinos

Logan Beutel as the Creature, photograph by Jason Johnson-Spinos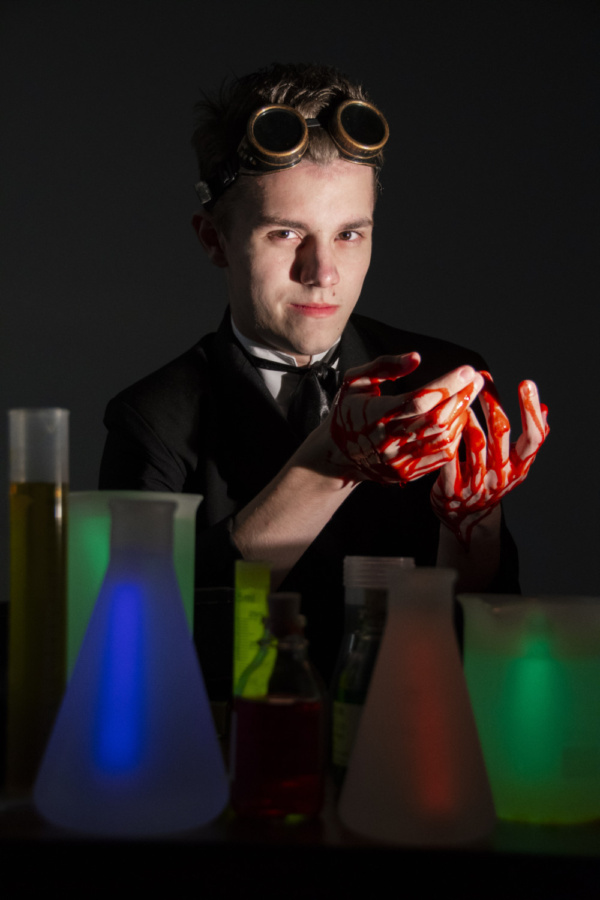 Ian Lawson as Victor Frankenstein, photograph by Jason Johnson-Spinos

Ian Lawson and Logan Beutel, photograph by Jason Johnson-Spinos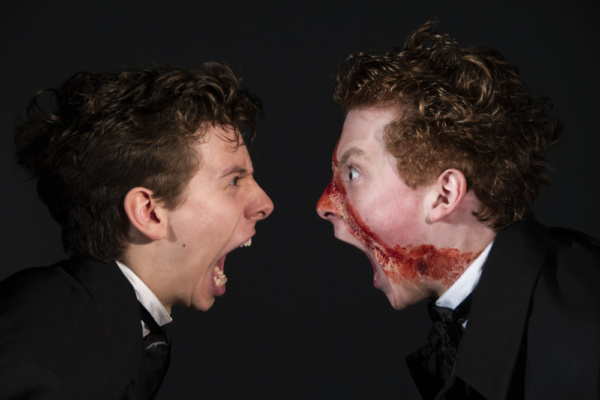 Dylan Weand and Harrison Polen, photograph by Jason Johnson-Spinos

Ian Lawson and Logan Beutel, photograph by Jason Johnson-Spinos

Dylan Weand and Harrison Polen, photograph by Jason Johnson-Spinos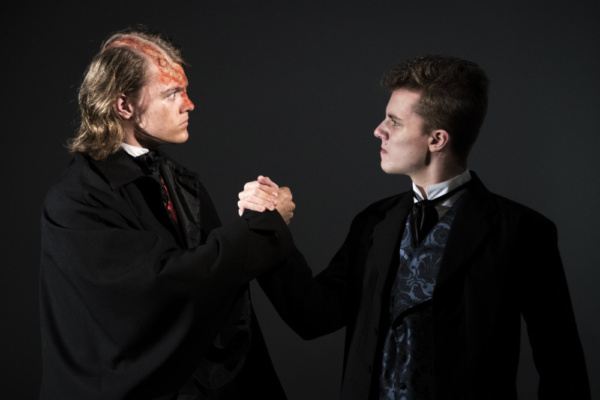 Logan Beutel and Ian Lawson, photograph by Jason Johnson-Spinos

Dylan Weand and Harrison Polen, photograph by Jason Johnson-Spinos
More Hot Stories For You