Photo Flash: THE NAKED TRUTH Opens At Shadowbox 1/6
What do you get when you strip away all pretenses between men and women, mix in some sexy rock 'n' roll, and add a generous helping of uproarious sketch comedy? You get The Naked Truth, Shadowbox Live's new show that delves into everyone's favorite topics - Love, Sex, and Relationships.
Sketch comedy and rock 'n' roll get real this winter with The Naked Truth. Take a peek behind closed doors where secrets are revealed one whisper at a time. A little racy and raw, The Naked Truth blends reality and fantasy into a comedy cocktail that will leave you begging for more.In no particular order, The Naked Truth sketches will include:
Divas Do You Right - Two of opera's most talented Divas have just released a new album, taking some of the sexiest songs out there and giving them an unforgettable makeover. Hurry, it's selling fast!
Dr. Mystery vs. Bridezilla - The lovable, bumbling Dr. Mystery is back! But will the Paranormal Kung Fu Monster Hunter be any match for a Bridezilla on a rampage?
Girls Have Cooties, Boys Have Lice - Eight-year old Bethany Smalls has written a book to help bridge the gap between boys and girls. Apparently, the differences between men and women are obvious at an early age . . . and never get any better.
Relationship Status - Technology has made dating much more complicated as first-time boyfriend, Trevor, is discovering. You have to update your Facebook status, keep up with Tweets, and check Photobucket to say the least. Whoa, talk about pressure.
Sex Puppets - Dr. Friedberg uses sock puppets to help her patients get over their fear of the opposite sex, but some patients are more messed up than others.
Shannon's Movie Reviews: Twilight - A New Moon - Across the nation, little girls are divided into two camps - Fans of Jacob and Fans of Edward. Shannon Bannister, age 7, explains why her side is so much cooler.
Soul Counseling - Having marital problems? Call Barry White's Soul Counseling Service and let Barry help you get back to the lovin'. Awww yeah.
SuperNova Condoms - It's tough to convince a teenager not to have sex. This new product will make you the cool parent and give you peace of mind.
The Dating Bowl - Face it. Dating is practically a sport nowadays. Watch the latest match up as Sarah and Dave both try to score.
Songs will include:
Honky Tonk Woman by Joe Cocker
Photograph by Def Leppard
Natural Woman by Aretha Franklin
Everybody Wants Some by Van Halen
Wicked Game by Chris Isaak
Kiss Me by Melissa Etheridge
Wrapped Around Your Finger by The Police
Prayer For the Dying by Seal
Thanks for the Memories by Fallout Boy
Pride by Stev Guyer & Matthew Hahn
The Naked Truth opens on Thursday, January 6th at 7:30 PM, and runs Thursdays at 7:30 PM, and Fridays and Saturdays at 7:30 PM and 10:30 PM through March 19, 2011. Tickets are $30 / $20 for students, seniors, and active military. For reservations contact the Shadowbox Box Office at 614-416-ROCK (7625) or go online to www.shadowboxlive.org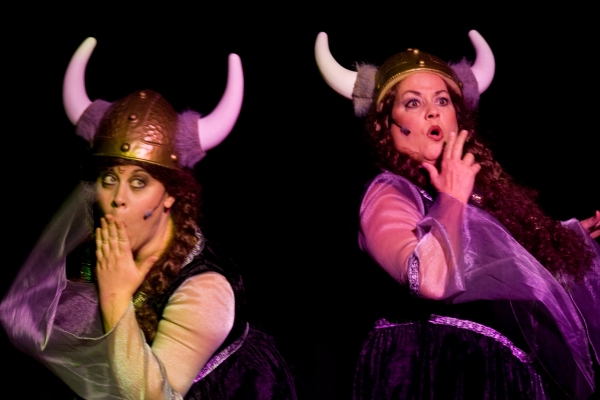 Stephanie Shull, Julie Klein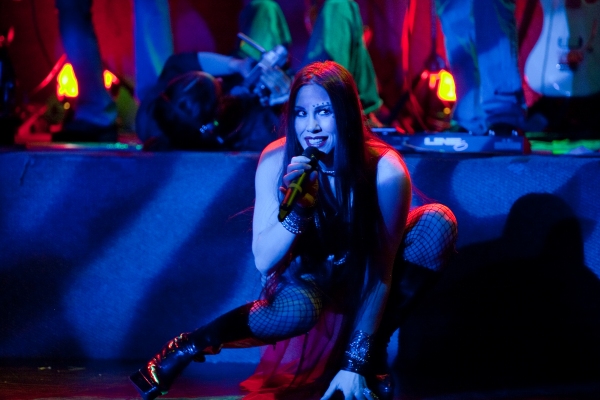 Amy Lay

Amy Lay, JerRod Roberts, Kaitlin Descutner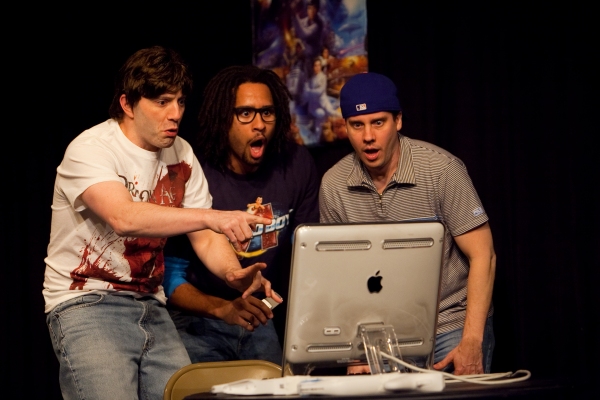 David Whitehouse, JerRod Roberts, Jimmy Mak