Click Here for More Articles on STUDENT CENTER - COLLEGE EDITION

Photo Coverage: First look at Ohio University Lancaster's LEGALLY BLONDE The Musical!
Ohio University Lancaster Community Theatre presents "LEGALLY BLONDE The Musical." This is a featured event during the Lancaster Festival, Sunday, July 21, 2 PM & 7 PM! PG13. Tickets $16. Wagner Theatre, Lancaster, Ohio.
SHOWS: Sunday, July 21, 2 PM & 7 PM, Lancaster Festival Shows, Thursday, August 1, 7 PM, Friday, August 2, 7 PM, Saturday, August 3, 7 PM, Sunday, August 4, 2 PM. The box office opens one hours before show. ONLINE TICKET SALES: https://commerce.cashnet.com/oul-theatre
"A fabulously fun award-winning musical based on the adored movie, "LEGALLY BLONDE The Musical," follows the transformation of Elle Woods as she tackles stereotypes and scandal in pursuit of her dreams. Action-packed and exploding with memorable songs and dynamic dances - this musical is so much fun, it should be illegal!"
Book by Heather Hach, Music and Lyrics by Laurence O'Keefe and Nell Benjamin, Based on the novel by Amanda Brown and the Metro-Goldwyn-Mayer motion picture. "LEGALLY BLONDE The Musical" is presented through special arrangement with Music Theatre International (MTI). All authorized performance materials are also supplied by MTI.
Producer, Director & Musical Director - A. Victor Jones, Assistant Director & Costumer - Jennifer Myers, Choreographer - Frances Gaskill, Vocal Director - Christina Bernthold, Set Designer - A. Victor Jones, Lighting Designer - Dale Harris, Alexandra Downour, Costumer - Jeanie McGarvey.
CAST: MARGOT... Stephanie Colby, SERENA...Katie Maccabee, PILAR...Laura Overby, KATE...Abby Reeves, Leilani, d.a. joyce riley, ENSEMBLE... Ariana Bush, BRUISER...Salvador, ELLE WOODS...Eryn Hollobaugh, SALESWOMAN, ELLE'S MOM, CHUTNEY, ENSEMBLE...Brooke Arnold, STORE MANAGER, REPORTER, ENSEMBLE...Olivia Evans, WARNER HUNTINGTON III...Adam Dominick, ELLE'S DAD, DEWEY, ENSEMBLE...Sam Beaulieu, GRANDMASTER CHAD, PADAMADAN, ENSEMBLE...Carson Donnelly, WINTHROP, AARON, KYLE, NIKOS...Ethan Mauger, LOWELL, CARLOS, ENSEMBLE...Dylan Collison, PFORZHEIMER, KIKI, ENSEMBLE...Colton Davis, EMMETT...Daniel Bernthold, ENID, ENSEMBLE...Grace Spindler, VIVIENNE, ENSEMBLE...Anna Rambo, CALLAHAN, ENSEMBLE...Aaron Wiessing, PAULETTE...Jeanie McGarvey, WHITNEY, ENSEMBLE...Miranda Bogard, RUFUS...Mariah, BROOKE WYNDHAM, ENSEMBLE...Savanna Lawson, INMATE, CADDY, STENOGRAPHER, ENSEMBLE...Hunter Kehoe, H & H SALESGIRL, ENSEMBLE...Aliyah Graham, PILOT, SALON BOOKISH CLIENT, ENSEMBLE...Ella Collison, SALON CASHIER, ENSEMBLE...Faith Kaylor, JUDGE, ENSEMBLE...Terayai Robinson, Stage Manager: Abby Reeves, Adam Dominick, Dylan Collison.
Check out a first look below!
Photo Credit: Jerri Shafer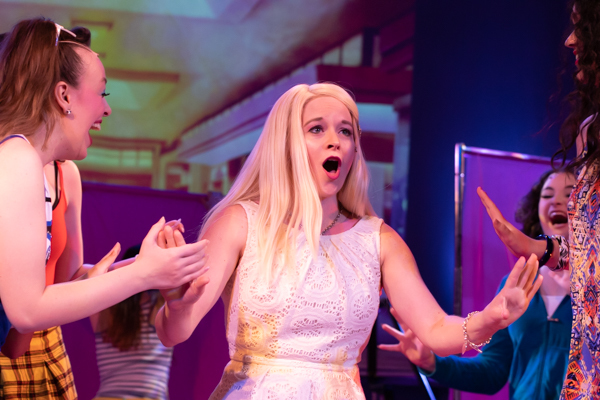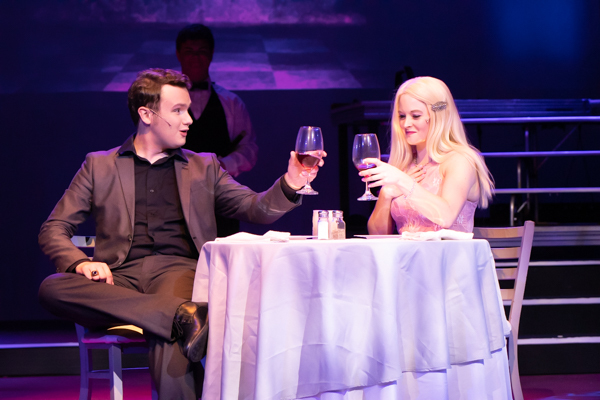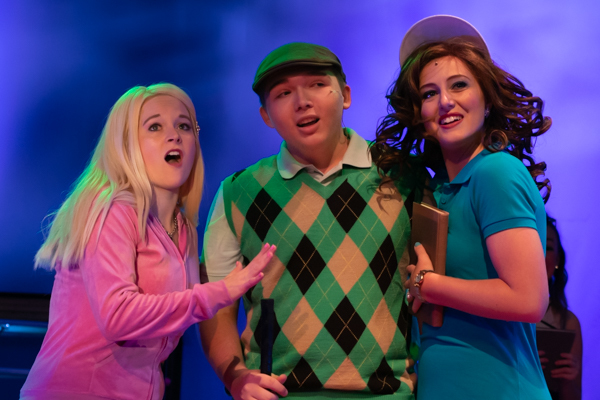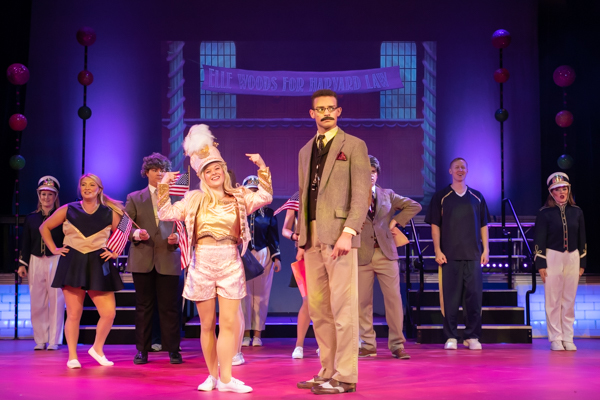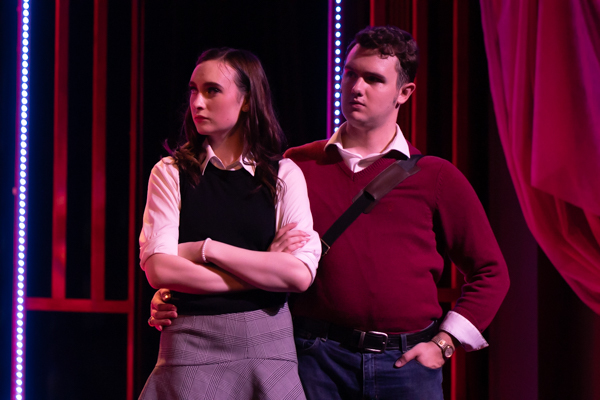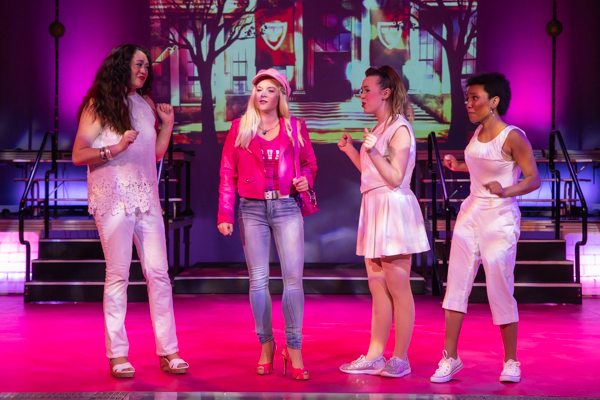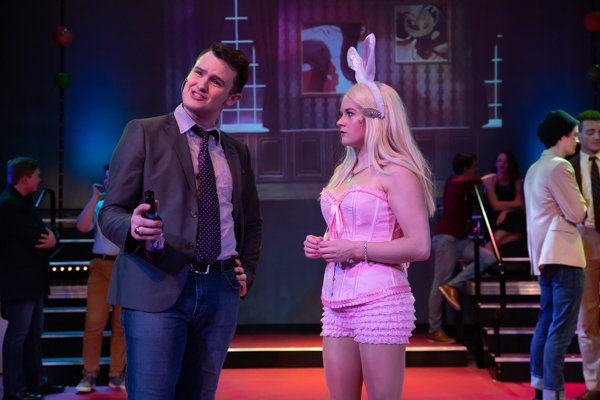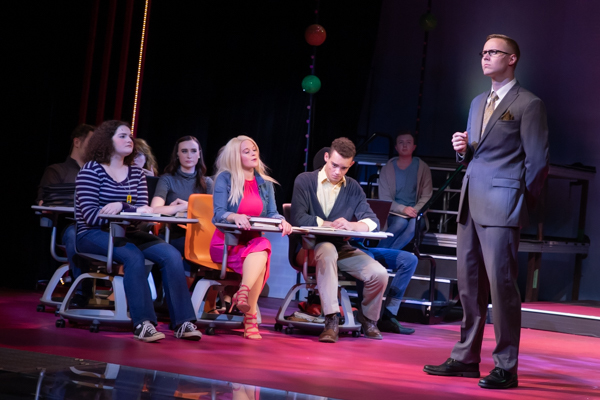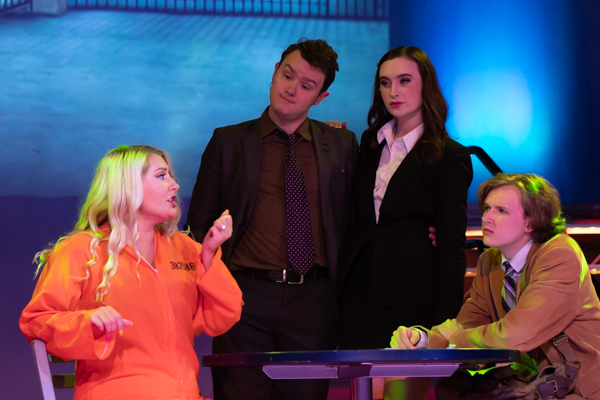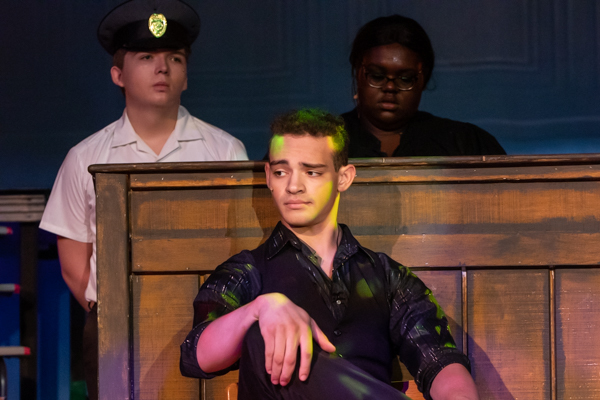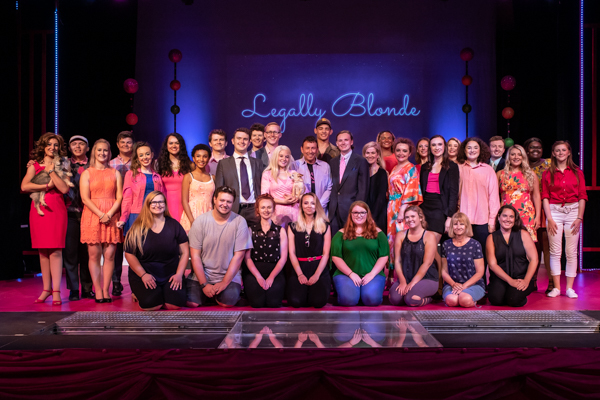 Related Articles