Canton Ballet's Celebrate Dance! Returns To The Canton Palace Theatre Stage, October 15
Canton Ballet alumnus Zachary Catazaro creates cutting-edge new piece of choreography for program.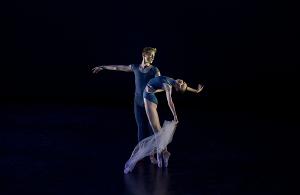 Canton Ballet presents Celebrate Dance! at the Canton Palace Theatre on October 15. The program features a diverse selection of dance genres and new creations choreographed by today's most talented dance-makers.
Guest choreographer Zachary Catazaro has created a new piece for the performance in the neoclassical style using pointe shoes and tennis shoes for an innovative, cutting-edge piece, set to music by SebastiAn.
Canton Ballet's Choreographer in Residence Angelo Lemmo has two works on the program. His first piece "Accelerate," inspired by the acceleration of energy, was selected for performance at the Regional Dance America/Northeast Festival in May 2022. His second work is a highly energetic neoclassical ballet piece on pointe aimed at showcasing the dancers' strengths and abilities.
Canton Ballet's Executive & Artistic Director Cassandra Crowley has created a new work for the young apprentices. The ballet, to Strauss's "Morgenblätter," highlights the dancers' youthful exuberance and joy of movement.

Chelsea Shump, a Canton Ballet dance instructor, brings her impressive moves and knowledge of jazz to her piece for an energetic new work, set to the sounds of "Boogie Fever."
Company member Mya Frank, a Louisville High School senior, will present an enchanting solo from Don Quixote the ballet: "Queen of the Dryads."
Canton Ballet's modern dance instructor Allison Beler Michalos has created an exciting new modern piece set to music by Zoe Keating.
Dancers will also perform "Puss in Boots and the White Cat" from the ballet Sleeping Beauty - a classic ballet piece with a unique comedy twist.
Finally, Canton Ballet is excited to welcome members of the cast of New Direction Performing Arts Academy's Annie to the program, who will perform "It's a Hard Knock Life," choreographed by Molly Weidig. Annie is directed by Carrie Alexander Spina and will open at the Canton Cultural Center Main Stage in November. Canton Ballet looks forward to many more collaborations and partnerships with this arts education organization.
Special thanks to VisitCanton for its support of Celebrate Dance!
Tickets for Celebrate Dance! are $22 - available online at www.cantonballet.com or by calling the Canton Ballet office at 330-455-7220. Tickets are general admission.
Canton Ballet has fostered an appreciation of the art of dance throughout the region for over 50 years. Under the guidance of Artistic and Executive Director Cassandra Crowley, the Ballet is regarded as one of the most admired pre-professional dance companies in Ohio, and its School provides the highest quality of instruction for all ages and skill levels, toddler to adult. Each year, Canton Ballet performs public and school performances at the Canton Palace Theatre for audiences to enjoy.
Zachary Catazaro was born in Canton, Ohio, and began his dance training at the School of Canton Ballet under Cassandra Crowley, Angelo Lemmo, and his mother Jennifer Catazaro Hayward. Zachary studied at the School of American Ballet, the official school of the New York City Ballet in 2006. In October 2007, he became an apprentice with New York City Ballet and joined the company's Corps de Ballet in October of 2008. He was promoted to Soloist in February 2014 and elevated to Principal Dancer in 2017. Notable featured roles at New York City Ballet include the titular role in George Balanchine's Apollo, Tchaikovsky Pas de Deux, Romeo in Peter Martins' production of Romeo + Juliet as well as Prince Siegfried in Martins' full-length production of Swan Lake, among many others. Zachary has also been featured in Jerome Robbins' West Side Story Suite as Tony and Bernardo and performed in Robbins' Dances at a Gathering and NY Export: Opus Jazz. In 2018, he was featured in Walt Disney's film The Nutcracker and the Four Realms dancing with American Ballet Theater's Misty Copeland. Most recently, he has been a guest Principal at Bayerische Staatsballett and Etoile Ospite with Teatro Dell'Opera di Roma. Zachary joined Cleveland Ballet in 2021.
More Hot Stories For You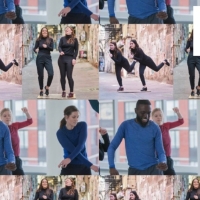 SYREN Modern Dance Announce 20-City Tour For 20th Anniversary

November 30, 2022

SYREN Modern Dance, New York City based company co-founded by Lynn Peterson and Kate Sutter, will share a split bill with kamrDANCE on December 2, 2022 at 6:30pm & 8:30pm at Arts on Site, Studio 3R, 12 St. Mark's Place, NYC.
---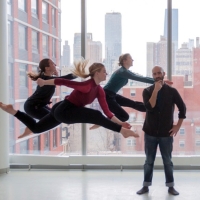 SYREN Modern Dance to Present Collaborative Piece TICKTOCK at Stony Brook University's Staller Center

November 29, 2022

SYREN Modern Dance, New York City based company co-founded by Lynn Peterson and Kate Sutter, will present a performance of Ticktock on November 30, 2022 at 7:30pm at Stony Brook University's Staller Center.
---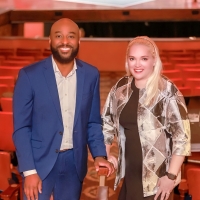 Opera Columbus Announces New Board President, Femi Adeyanju

November 22, 2022

Opera Columbus has announced Femi Adeyanju as its new board president. Adeyanju is an avid opera lover and has been an Opera Columbus board member for more than five years, previously serving as the organization's Vice President and Finance Chair. 
---
Cast Announced for A CHARLIE BROWN CHRISTMAS LIVE ON STAGE 2022 National Tour

November 21, 2022

Peanuts' timeless holiday television special comes to life on stage with the national tour of A Charlie Brown Christmas Live On Stage, skating into more than 25 cities this fall with a brand new cast. The tour launches today in Gulfport, MS.
---
Wright State Theatre to Present BRIGHT STAR Beginning This Month

November 5, 2022

Wright State Theatre will present the bluegrass musical, BRIGHT STAR in its intimate Herbst Theatre from November 18-December 4th. Written by acclaimed comedian and bluegrass banjo player, Steve Martin, and indie rock artist, Edie Brickell, BRIGHT STAR is an uplifting theatrical journey that will hold you in its grasp.
---