The Secrets Of Superman And Batman Comes to Raue Center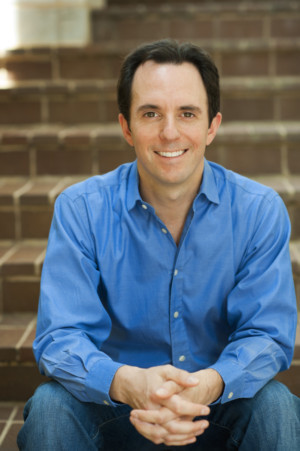 Superheroes have secrets beyond secret identities. Raue Center For The Arts is thrilled to welcome author Marc Tyler Nobleman for a presentation of "The Secrets of Superman and Batman" at 8 p.m. on June 14, 2018.
"We at Raue Center are obsessed with Superman and Batman. Some of our people have worked on the films. So, when Terry Jacobsen, a committee member, contacted me from District 47 schools and pitched the idea of bringing Marc to Raue, I thought it was a no-brainer," says Raue Center Executive Director, Richard Kuranda. "I mean, who doesn't like Superman and Batman? We are already looking forward to "One-Man Dark Knight" on June 15, and it seemed like a natural fit. I can't wait to learn more!"
A self-described "pop culture archaeologist," Nobleman is the author of "Boys of Steel: The Creators of Superman" and "Bill the Boy Wonder: The Secret Co-Creator of Batman." Join the author as he reveals the mysteries he solved while investigating the often-heartbreaking backstories of the creators of two of the world's biggest icons.
Startling twists throughout "The Secrets of Superman and Batman" will keep even those who couldn't care less about superheroes on the edge of their seats. One of his discoveries led to a historic change that inspired the unprecedented Hulu documentary "Batman & Bill" and a TED Talk. But don't look it up in advance! Audiences will want to hear it live...
Nobleman has been invited to share this detective story across America and in countries from Tanzania to Thailand. His other titles include "Brave Like My Brother," "Thirty Minutes over Oregon: A Japanese Pilot's World War II Story," "Fairy Spell: How Two Girls Convinced the World that Fairies Are Real" and "The Chupacabra Ate the Candelabra."
Tickets are $10 in advance or $15 at the door. Tickets may be purchased online at rauecenter.org or via the Box Office at 815.356.9212 or 26 N. Williams Street in downtown Crystal Lake.
About Raue Center For The Arts
Raue Center is a 501(c)3 nonprofit organization dedicated to enriching the lives of all through the arts. For 16 years, they have provided quality programming - striving to make it pertinent, available and affordable to all. As a painstakingly restored, 1920s regional Showcase Theatre named for its benefactor-Lucile Raue-Raue Center has attracted the finest stars, Broadway shows, musicians and artists. Named on the League of Historic American Theatres, Raue Center is one of the finest examples of restored art and decor in the nation. The 750-seat theatre, located in historic downtown Crystal Lake, IL, is a gathering place for our region's citizens and has become a true destination. For additional information, visit rauecenter.org, facebook.com/RaueCenter and twitter.com/RaueCenter.
Related Articles View More Chicago

Stories

Shows
More Hot Stories For You