The Factory Theater Launches New Artistic Associate Program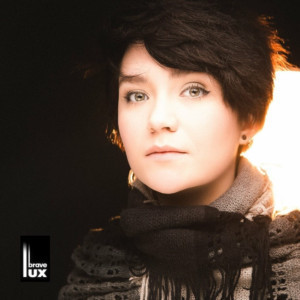 Co-Artistic Directors Manny Tamayo and Stacie Barra of The Factory Theater launch a new Artistic Associate Program to coincide with the opening of their next mainstage production May the Road Rise Up, February 15 - March 30 at the Factory Theater, 1623 W. Howard St., Chicago. The Artistic Associate Program aims to welcome members into The Factory Theater family to promote the creation, development and possible staging of new works and initiatives at Factory. The first two Artistic Associates named are Sarah Espinoza and David Goodman-Edberg. Goodman-Edberg also serves as the lighting designer for May the Road Rise Up.
The launch of the Artistic Associate Program will allow artists to work with and develop their craft alongside The Factory Theater with a lighter responsibility level than Ensemble members. They will become an important part of the Factory family-they can drive the Factory Car around the block and kick the tires to see if they want to Take That next step to become a part of Ensemble. While being part of the program, it's the AA's job to get the most out of the Factory experience. In addition to having first choice on designing upcoming Factory productions, they are encouraged to work with our Ensemble to create and execute ideas and designs without limits. Factory's new Artistic Associate program focuses primarily on designers within the Chicago Theater community interested in working with The Factory, one of Chicago's oldest running storefront theaters.
The Factory Theater is ever evolving. Since moving to Howard Street in 2015, The Factory Theater has maintained a full line-up of exciting original shows and events for its neighbors on Howard Street, for Chicagoans from all other neighborhoods and our newest neighbors in the nearby suburbs (hi there, Evanston!). Factory Theater's next mainstage opening spotlights the world premiere of Ensemble Member Shannon O'Neill's May the Road Rise Up. Opening night is Friday, Feb. 22 at 8 p.m., and the show continues on a regular weekly schedule on Fridays & Saturdays at 8 p.m. and Sundays at 3 p.m. Beyond the stage, The Factory Theater offers unique event experiences with Factory After Dark. The next Factory After Dark will be held at Factory Theater March 16 at 10 p.m. Additional information and ticketing information are available at TheFactoryTheater.com.
ABOUT Sarah Espinoza
Sarah D. Espinoza is an award winning Chicago-based sound designer. In 2015, she won the Non-Equity Jeff award for sound design for The Arsonists (Strawdog) and in 2018, she won the ALTA Award for Outstanding Sound Design for The Displaced (Haven). Some of the productions she worked on include Borealis (The House Theatre), Damascus (Strawdog), Future Echoes (WildClaw), Another Jungle (Cloudgate), Dontrell Who Kissed the Sea (First Floor Theatre), Epic Tale of Scale (Chicago Children's Theatre), Fear and Misery in the Third Reich (Haven), Little Red Cyrano (Red Theatre), Two Mile Hollow (First Floor Theatre), The Elaborate Entrance of Chad Deity (Red Theatre), Going to a Place You Already Are (Red Twist), Night in Alachua County (WildClaw), The Woman in Black (WildClaw), Romeo and Juliet (Loyola University Chicago), Firebirds (Rivendell), Diamond Dogs (The House Theatre of Chicago), Thumbelina (Lifeline), You on the Moors Now (The Hypocrites), Farewell My Friend ([re]-discover), Douglass (American Vicarious), Dating and Dragons (Factory Theater), Midnight Cowboy (Lifeline), Mr. Popper's Penguins (Lifeline), The Revel (The House), Motel 666 (WildClaw), Midsummer Night's Dream (Two Pence) and The Last Defender (The House).
David Goodman-Edberg has had a great time working with The Factory Theater, having designed The Darkness After Dawn and The Next Big Thing. He has also designed with such other companies as Adventure Stage Chicago, Trap Door Theater, Exit 63 Theater (of which he is also an artistic associate), Chimera Ensemble, Echo Theater Collective, Otherworld Theatre (of which he is an ensemble member), Akvavit Theatre, Wildclaw Theatre, Chicago Gay Men's Chorus, Pop Magic Productions, Prop Thtr, Redtwist Theatre, The Syndicate and First Floor Theater. He also spends quite a bit of time in the dance world, having designed and stage managed with such companies as Cerqua Rivera Dance Theater, Visceral Dance Chicago, Eisenhower Dance Detroit, Thodos Dance, Marlene Skog & Dancers, RE|dance group, Innervation Dance Co., and Chicago Repertory Ballet.
For 27 years, The Factory has created its shows from scratch, doing exactly the kind of theater they wanted to do. >From writing workshops to the closing night bash, Factory shows are a unique experience that fits its exacting standards: original, bold, and full-tilt. Its shameless ensemble are ambassadors of a good time, making certain that Chicago remains heartily entertained.