Porchlight Closes 'Lost' Musicals Series with MINNIE'S BOYS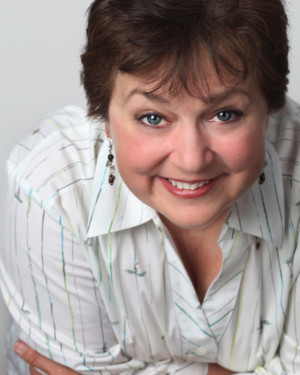 Porchlight Music Theatre's final production in its 2018 - 2019 "lost" musicals in staged concert series is Porchlight Revisits Minnie's Boys, with book by Groucho Marx's son Arthur Marx and Robert Fisher, music by Larry Grossman and lyrics by Hal Hackady with direction and choreography by Christopher Pazdernik and musical direction by Christie Chiles Twille. Porchlight Revisits Minnie's Boys is presented for three performances Wednesday, May 22 at 7:30 p.m. and Thursday, March 23 at 2 p.m. and 7:30 p.m. at The Ruth Page Center for the Arts, 1016 N. Dearborn Street. Each Porchlight Revisits production begins with the"Behind the Show Backstory" multimedia presentation, created and hosted by Artistic Director Michael Weber, discussing that evening's production including the show's creative history, juicy backstage gossip and much more. Single tickets for $37 are available at porchlightmusictheatre.org or by calling the Porchlight Music Theatre box office at 773.777.9884.
Porchlight Revisits Minnie's Boys is a joyful and loving look at the young Marx Brothers as they chart their journey from vaudeville toward Hollywood and their invention of the greasepaint moustache, the honking horn and the tickling of the famous piano keys. Minnie's Boys also introduces audiences to Minnie, portrayed by Shelley Winters in the original 1970 Broadway production, the Marx Brothers' mother who was the driving force behind the boys' fight for fame.
The cast of Porchlight Revisits Minnie's Boys includes: Liz Pazik*, "Minnie;" Mark David Kaplan*, "Frenchie;" Justin Brill*, "Uncle Al;" Sean Blake*, "Maxie/Sandow;" Andrew Lund, "Adolph 'Harpo' Marx;" J Vance, "Herbie 'Zeppo' Marx;" Nik Kmiecik, "Leonard 'Chico' Marx;" Kirk Osgood, "Julie 'Groucho' Marx;" Maxton Smith, "Milton 'Gummo' Marx;" Bill Chamberlain, "E.F. Albee;" Jared David Michael Grant, "Hochmeister;" Melanie Loren, "Mrs. Krupnick/Murdock" and Cynthia Faye Carter, "Mrs. Flanagan/ Mrs. McNish."
The production team includes: Christopher Pazdernik, director/choreographer; Christie Chiles Twille, music director; Justin Brill, assistant director; Samantha Treible, wardrobe supervisor; Jaime Davis, sound designer/board operator and Bill Walters*, stage manager; Sean Michael Mohler, assistant stage manager; Kotryna Hilko, costume designer and Rachel West, lighting designer.
*denotes a member for AEA.
ABOUT Christopher Pazdernik, director/choreographer
Christopher Pazdernik is a director/choreographer with "a near encyclopedic knowledge of musicals" (Newcity). At Porchlight Music Theatre, Pazdernik is a proud artistic associate, and serves as company manager and casting associate. He has directed and choreographed many Porchlight Revisits productions including The Rink, Anyone Can Whistle, City of Angels, Applause and Do Re Mi; served as associate director for Porchlight's Merrily We Roll Along and has co-curated the Porchlight New Faces Sing Broadway series. He is the artistic director and founder at Refuge Theatre Company and is directing Hands on a Hardbody, opening March 17, and has directed Refuge's The Last Session and is best known for the critically acclaimed production of High Fidelity (Jeff Awards for Best Director and Best Production of a Musical) also at Refuge Theatre Project, where he also serves as artistic director. Recent other credits include Carrie (Ohio Northern University), Wicked City (Chicago Theatre Workshop), Planted (Chicago Musical Theatre Festival), Make Me a Song (Eclectic Theatre Co.) and Story of A Story (The Untold Story) (Underscore Theater Co.). He is also a frequent cabaret director and curator including Broadway's Cult Classics at Davenport's Piano Bar and the His & His series at Pride Films & Plays. An openly HIV+ artist, Pazdernik was a 2016 Windy City Times 30-Under-30 honoree for his contributions to Chicago's LGBTQ community. He currently serves on the Ambassador Committee for the AIDS Run/Walk Chicago and as chairperson on the Community Advisory Board for Howard Brown Health, one of the nation's largest LGBTQ organizations.
ABOUT CHRISTIE CHILES TWILLE, music director
Christie Chiles Twillie is a Chicago-based music director, piano conductor, vocal coach, composer and sound designer. Recently, she served as a judge for Underscore Theatre's 2018 Musical Theatre Festival, a event that showcases new musicals written across the country. In addition to teaching music privately, she is a master teacher for the Piven Theatre Workshop, where she focuses on scenes and songs from the musical theatre canon. Her Bachelor and Masters Degree studies were both in Piano Performance at West Virginia University, where she also earned a minor in Dance. Through her vast background as a musician and dancer, Chiles Twille has found her niche in other music-related genres, such as composition and sound design. She greatly enjoys working through a score, play, or film to develop an iconic sound for audiences to remember. Chiles Twille is one of the three recipients of the inaugural Rachel Rockwell Award for Fierce Women Behind the Table at Porchlight Music Theatre.
ABOUT LIZ PAZIK, "Minnie Marx"
Liz Pazik makes her Porchlight Revisits debut with this production. Recent Chicago-area appearances include roles at Chicago Shakespeare Theater, The Wizard of Oz and The Music Man at the Paramount Theatre. Other credits include: "Miss Tweed" in Something's Afoot! (Jeff Award nominee), "Mother Superior" in Nunsensations, "Mazeppa" in Gypsy, "Crazy Aunt Harriet" in The Man Who Came to Dinner at the Drury Lane Oakbrook and "Mahiette" in Hunchback, The Musical with Bailiwick Repertory Theatre. Regional credits include: "(Miss) Shields" in A Christmas Story and "Nettie" in Carousel at Theatre at the Center; "Katisha" in The Mikado and "Mrs. Zero" in The Adding Machine at Skylight Opera Theatre and "Mrs. Fezziwig" in the national tour of Scrooge!
ABOUT Mark David Kaplan, "Frenchie Marx"
Mark David Kaplan makes his Porchlight Revisits debut with this production. Chicago credits include work with American Blues Theater, Chicago Shakespeare Theater, About Face Theatre, Drury Lane Theatre, Marriott Theatre, Paramount Theatre, Theater at the Center, Royal George Theatre, Candlelight Playhouse, Chicago Children's Theater and Noble Fool Theatricals. Kaplan received Jeff Awards for Ragtime and Les Misérables at Drury Lane Theatre and Forbidden Broadway Dances with the Stars at the Royal George Theatre. Additionally, Kaplan was in the Off-Broadway and national tour of Forbidden Broadway and the national tour of The Lion King as "Zazu."
ABOUT Sean Blake, "Maxie/Sandow"
Sean Blake returns to Porchlight Revisits where he was last seen in Woman of the Year. Most recently he was seen in The Producers at Paramount Theatre. He has appeared at The Goodman Theatre, Northlight, Seattle Rep Theatre, Pasadena Playhouse, Alabama Shakespeare and The Longwharf Theatre, to name a few. He appeared as "Sportin' Life" (Jeff Nomination Best Supporting Actor - Musical) in the critically acclaimed Porgy and Bess, named one of 2010's best revivals by The Wall Street Journal as well as Caroline, or Change at Chicago's Court Theatre and he has toured internationally in Hal Prince's Showboat.
More Hot Stories For You