Photo Flash: Raven Theatre Presents Chicago Premiere of YEN
Raven Theatre is pleased to continue its 2018-19 season with the Chicago premiere of Anna Jordan's drama YEN directed by Elly Green. This savage, unrelenting play about growing up, opening the windows and letting in the light will playMarch 21 - May 5, 2019 on Raven's intimate 55-seat West Stage, 6157 N. Clark St. (at Granville) in Chicago. Tickets are currently available at www.raventheatre.com or by calling (773) 338-2177.
YEN features Jesse Aaronson, Tiffany Bedwell, Reed Lancaster and Netta Walker.
London, right now. Two practically feral teenage brothers live alone in their filthy flat with a dog named Taliban, perpetually bathed in the blue glow of their screens: playing video games, watching porn, waiting for the occasional visit from their detached mother, and surviving. But when a strange neighbor girl barges through the door, the boys' little blue world begins to change color.
Comments Artistic Director Cody Estle, "Anna Jordan's YEN has had successful productions in both London and New York. It is an intense drama of a dysfunctional family which explores the consequences of two teenage boys being forced to grow up on their own in a childhood essentially without boundaries. I'm looking forward to introducing Jordan's writing to our audience and the overall Chicago theatre community. I think this will be a memorable production in our 2018-2019 season."
The production team for YEN includes: Joe Schermoly (scenic design), Alexis Chaney (costume design), Claire Chrzan (lighting design), Aaron Stephenson (sound design), Leah Hummel (props design) Sam Hubbard (fight choreographer), Eva Breneman (dialect coach), Giulianna Marchese (dramaturg), Lynn Baber (casting director), A.J. Roy (assistant director), Cole von Glahn(production manager), Johnnie Schleyer (technical director), Jessie Howe (scenic artist), Alex Beal (master electrician), Alex Meyer(stage manager) and Alyssa Maldonado (assistant stage manager).
Photo Credit: Michael Brosilow

Reed Lancaster

Reed Lancaster and Jesse Aaronson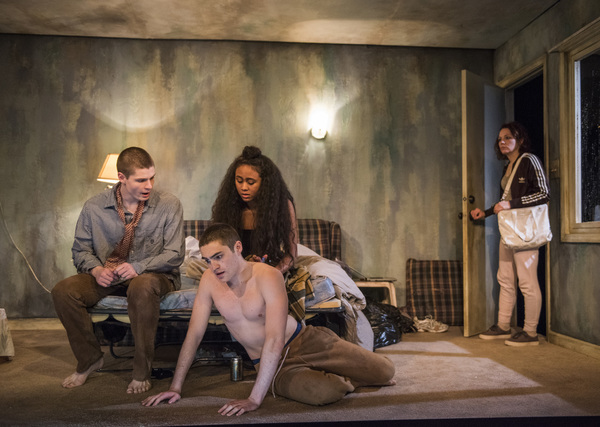 Reed Lancaster, Jesse Aaronson, Netta Walker and Tiffany Bedwell

Reed Lancaster, Tiffany Bedwell and Jesse Aaronson

Reed Lancaster and Jesse Aaronson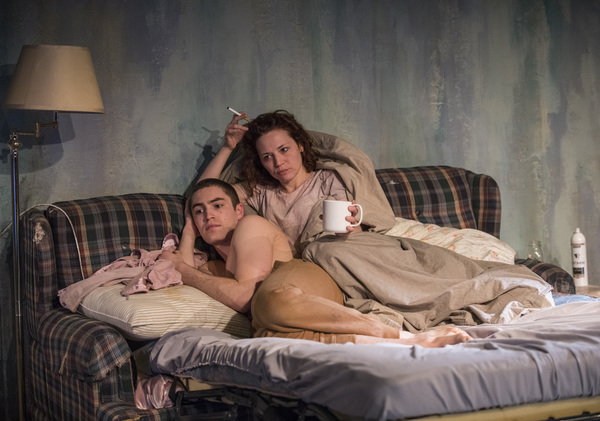 Jesse Aaronson and Tiffany Bedwell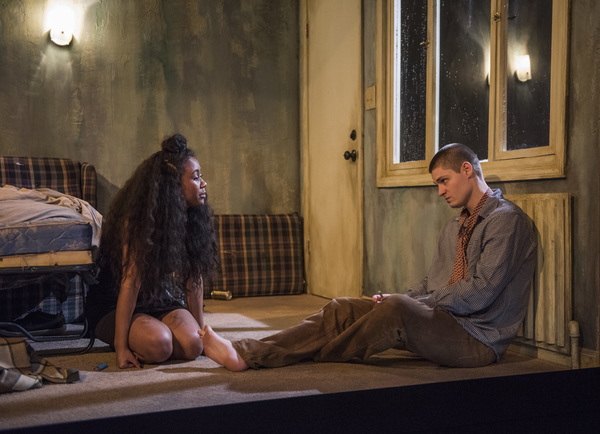 Netta Walker and Reed Lancaster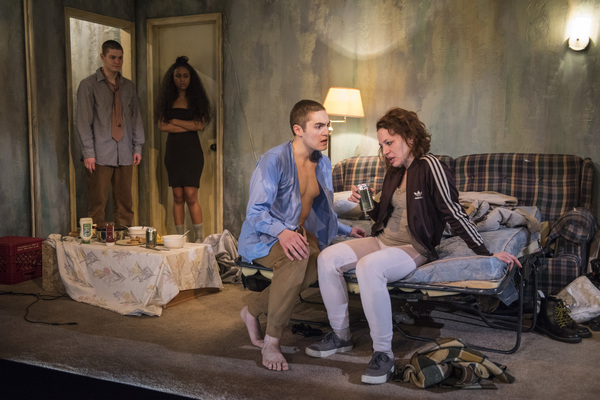 Reed Lancaster, Netta Walker, Jesse Aaronson and Tiffany Bedwell

Reed Lancaster and Jesse Aaronson