Click Here for More Articles on JULIE ANDREWS
Photo Flash: Marriott Theatre Opens MY FAIR LADY
The Marriott Theatre, 10 Marriott Drive, wraps up its highly acclaimed 2009 season with an enchanting retelling of the timeless Tony Award-winning musical MY FAIR LADY. The production opens December 16th and runs through February 14, 2010. Dominic Missimi (Les Miserables) will direct.
The place is London, the time 1912. Professor Henry Higgins has made a bet that Eliza Doolittle, a common cockney flower girl, can be passed off as royalty. But as Higgins succeeds in transforming her from urchin to lady, Eliza realizes she may not need his help after all, and Higgins may need her more than he thinks. MY FAIR LADY features a beautiful, soaring score including "I Could Have Danced All Night," "On the Street Where You Live," and "The Rain in Spain."
MY FAIR LADY is based upon
George
Bernard Shaw
's 1913 play Pygmalion, with book and lyrics by
Alan Jay Lerner
and music by Frederick Lowe (Brigadoon, Gigi, Camelot, The Little Prince). The musical's 1956 Broadway production, starring
Rex Harrison
and
Julie Andrews
, was a smash hit, setting a new record for the longest run of any musical in history. It was called "An irresistible hit" by Variety and "One of the best musicals of the century," by The New York Times. The show won six Tony Awards including Best Musical.
MY FAIR LADY was adapted into an acclaimed 1964 film directed by
George Cukor
and starring
Audrey Hepburn
and
Rex Harrison
. The film won three Golden Globe Awards and eight Academy Awards, including Best Picture, Best Actor, Best Director and Best Original Music Score.
MY FAIR LADY features all-star cast including Kevin Gudahl as Henry Higgins, Heidi Kettenring as Eliza Doolittle, David Lively as Colonel Pickering, Don Forston as Alfred Doolittle, Ann Whitney as Mrs. Higgins, Max Quinlan as Freddy Eynsford-Hill, and Catherine Lord as Mrs. Pearce. The production also stars Cheryl Avery, George Keating, Glory Kissel, Brandon Koller, Christian Libonati, Ericka Mac, Roger Mueller, Christina Myers, Nicholas Sandys, Emily Thompson and Joseph Tokarz.
Lead Artistic Director Aaron Thielen heads the artistic team for MY FAIR LADY, with Sound Design by Robert E. Gilmartin, Properties Design by Greg Isaac, Musical Direction by Michael Mahler, Costume Design by Nancy Missimi, Choreography by Matt Raftery, Set Design by Thomas M. Ryan, and Lighting Design by Diane Ferry Williams. Patti Garwood conducts the Marriott Theatre orchestra.
The performance schedule for all shows is Wednesdays at 1:00 p.m. and 8:00 p.m., Thursdays and Fridays at 8:00 p.m., Saturdays at 4:30 p.m. and 8:00 p.m., and Sundays at 1:00 p.m. and 5:00 p.m. Holiday week performance times may vary - please call the box office or visit our website for holiday schedule. Ticket prices are $45.00, excluding tax and handling fees. A $5.00 discount for students and seniors is valid for all performances excluding Fridays and Saturdays at 8:00 p.m. With the purchase of a $55 ticket on Wednesdays or Thursdays, dinner is included at the King's Wharf Restaurant or the Fairfield Inn (based on dining availability). Dinners on Friday, Saturday and Sunday range from $32 - $43 per person (includes tax). Free parking is available at all performances. To reserve tickets with a major credit card, call the
Marriott Theatre
Box Office at 847.634.0200 or visit www.MarriottTheatre.com for more information.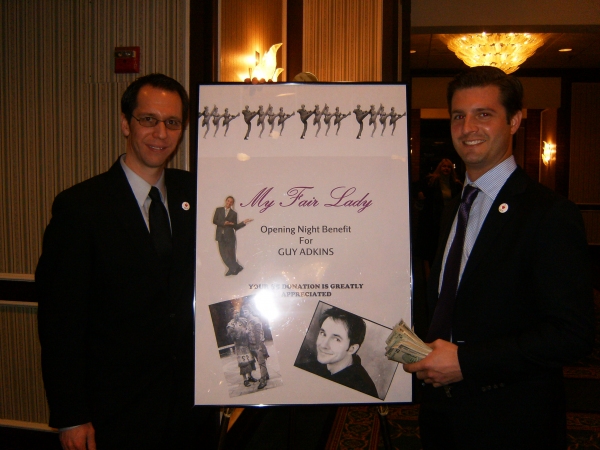 Peter Sullivan and Peter Blair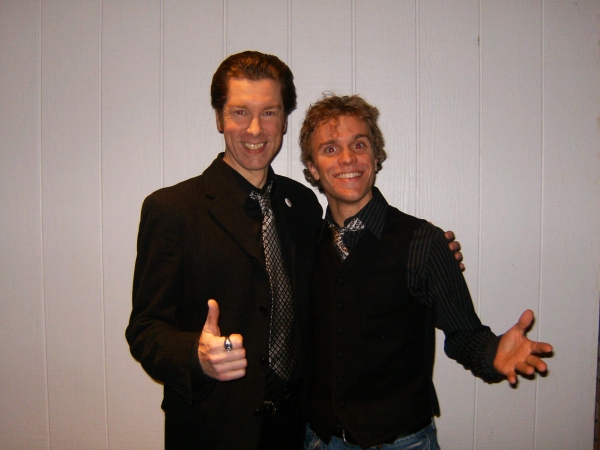 Nicolas Sandys and Christian Libonati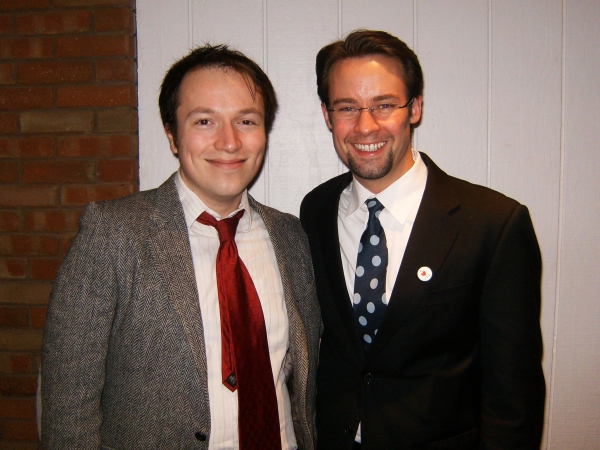 Michael Mahler and Matt Raftery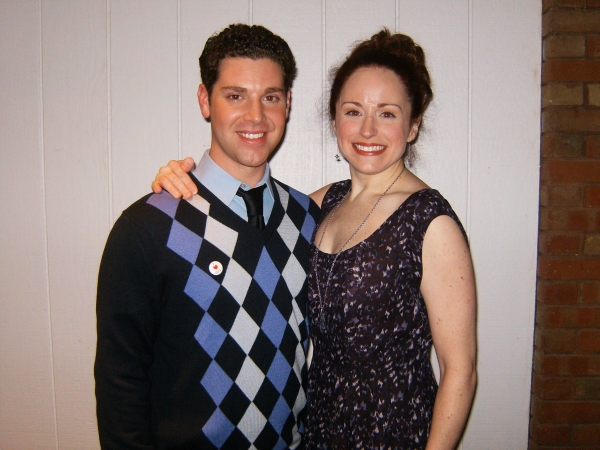 Max Quinlan and Heidi Kettenring

Lianne Wiker, Noreen Heron Zautcke and Brenna O'Leary

Kevin Gudahl, Heidi Kettenring and David Lively

Kevin Gudahl and Heidi Kettenring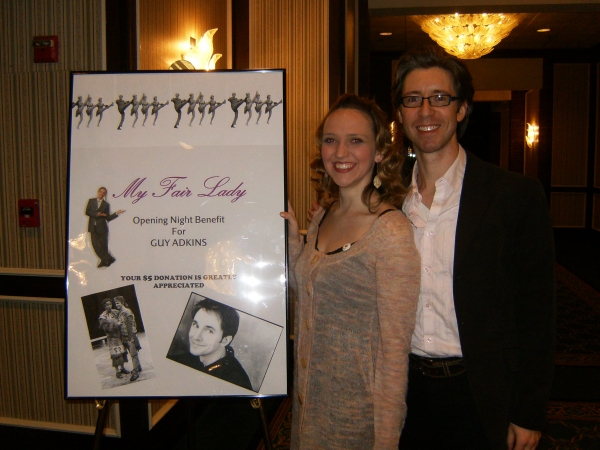 Emily Thompson and George Keating

Don Forston and Christina Myers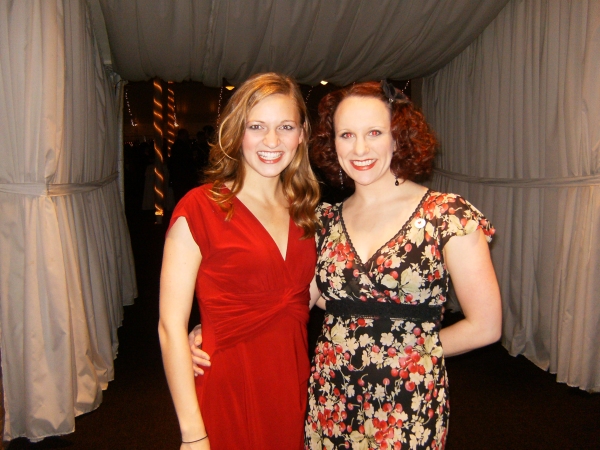 Christina Myers and Ericka Mac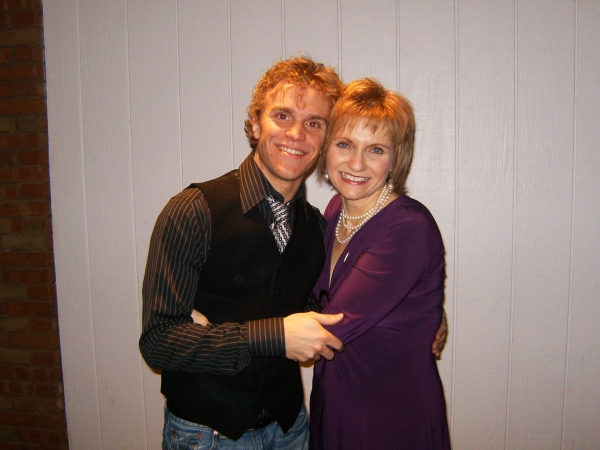 Christian Libonati and Catherine Lord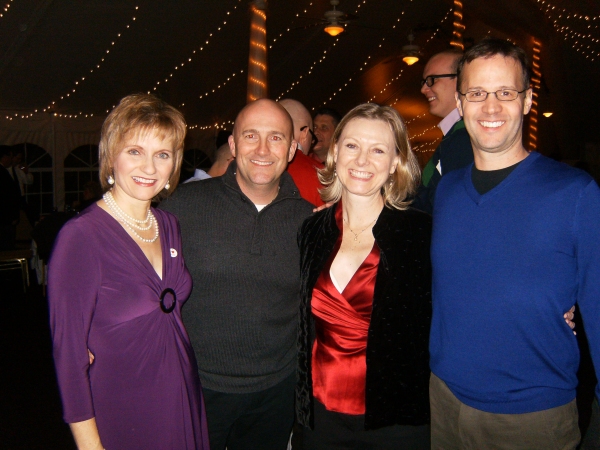 Catherine Lord, Jeff Duke, Jill Wamsley Zager and Jim Zager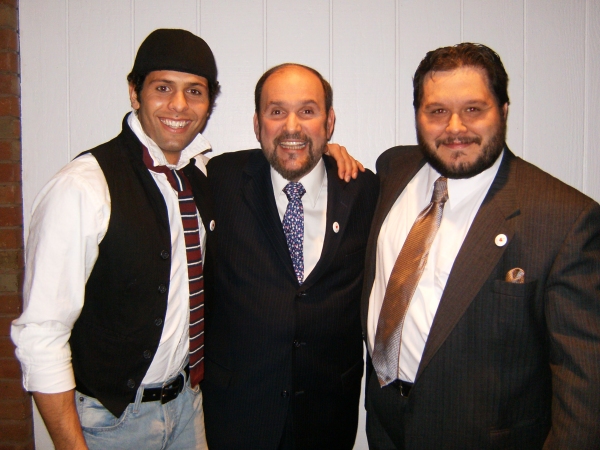 Brandon Koller, Dominic Missimi and Joseph Tokarz

Related Articles
More Hot Stories For You