Photo Flash: LEADING LADIES Opening Night Reception
From the writer of Lend Me a Tenor and Moon Over Buffalo comes a sidesplitting comedy of mistaken identities and harebrained schemes. Theatre at the Center presents the Chicago area premiere of Leading Ladies, running February 19 through March 22 at 1040 Ridge Road, Munster, Indiana. Press opening will be February 26.
Larry Wyatt and Geoff Rice star as two English Shakespearean actors who find themselves down and out, performing "Scenes from Shakespeare" on the Moose Lodge Circuit in1950's Amish Pennsylvania. When the actors get word of a dying heiress about to leave a fortune to her two long lost English nephews, the pair hatch a scheme to get the cash. However, once they get there they realize that the sought-after relatives aren't nephews at all, but nieces! Gender bending is a piece of cake for a couple of Shakespearean actors. Romantic entanglements abound when they fall head-over-petticoat in love with the old ladies vivacious niece who is engaged to the local minister. The Leading Ladies cast features Linda Gillum,
Dale Benson
, Larry Adams, Lolly Trauscht, Kate Bergeron, and Jason Wroblewski. The artistic team for Leading Ladies is led by director multi Jeff Award winner William Pullinsi. Choregraphy is by Stacy Flaster, Shakespeare Dramaturg is Alison Vesley, and Fight Choreography is by Ric
K Gilbert
and
David Gregory
. Scenic Designer is Kurt Sharp, Technical Director is Ann Davis, Sound Design is by Matt Meier, Lighting Design is by Steve Sorenson, Costume Design is by Brenda Winstead, Wig Designer is
Kevin Barthel
, and Props Design is by Libby Fandrei. Production Manager is Chuck Gessert and Stage Manager is Rebecca Green and Assistant Stage Manager is Jason Wroblewski.Founded in 1991, Theatre at the Center is a year-round professional, equity theater at its home, The Center for Visual and Performing Arts, 1040 Ridge Road, Munster, Indiana. Theatre at the Center is conveniently located off I-80/94, just 35 minutes from downtown Chicago. Performances are Wednesdays and Thursdays at 2:00 p.m. ($36.00); Fridays at 8:00 p.m. ($40.00); Saturdays at 8:00 p.m. ($40.00); Sundays at 2:30 p.m. ($40.00) and select Thursdays at 7:30, and Saturdays at 2:30 p.m. Season subscriptions to five hit comedies and timeless classics are available for $150. To purchase season tickets or individual tickets call the Box Office at 219.836.3255 or Tickets.com at 800.511.1552. Group discounts, available for groups of 20 or more; and gift certificates, perfect for all special occasions are also available by calling the Box Office at 219.836.3255. For more information on Theatre at the Center, visit www.theatreatthecenter.org.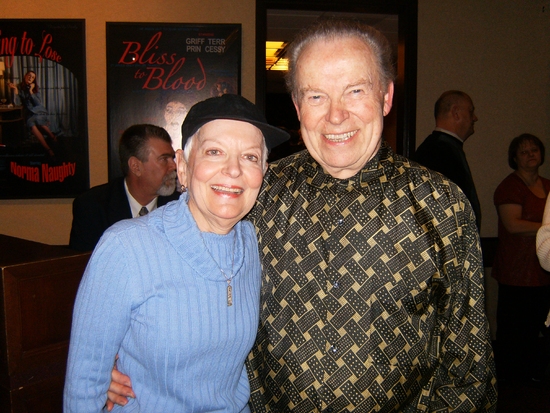 Lolly Trauscht and Dale Benson

Jason Wroblewski and Kate Bergeron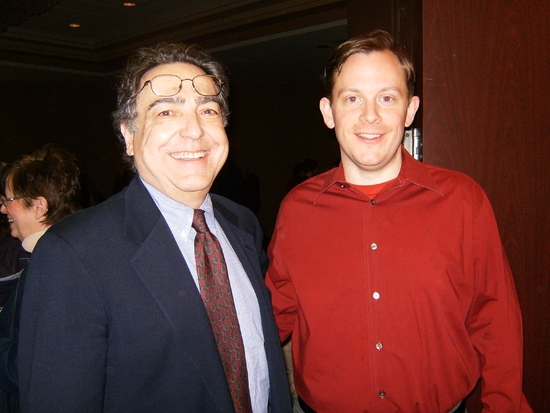 Bill Pullinsi and Geoff Rice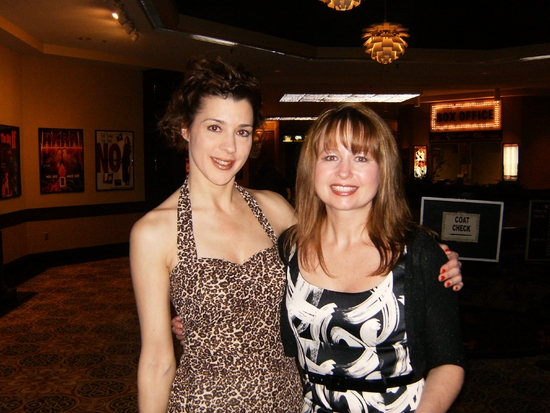 Linda Gillum and Patty Spillers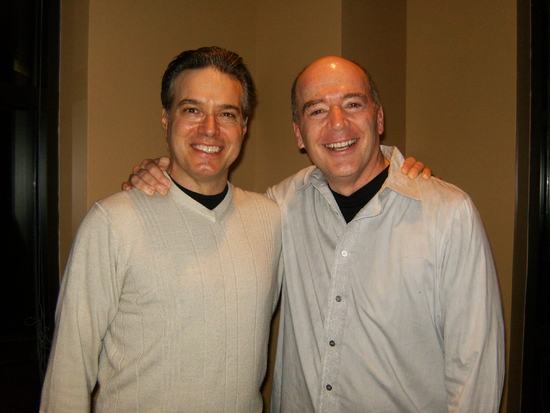 Larry Adams and Larry Wyatt