Photo Flash: First Look at TimeLine Theatre's CONCERNING STRANGE DEVICES FROM THE DISTANT WEST
TimeLine Theatre Company continues its 2012-13 season with the Midwest premiere of Concerning Strange Devices from the Distant West, reuniting long-time collaborators playwright
Naomi Iizuka
and director
Lisa Portes
in their TimeLine debuts. Performances run now through April 14, 2013 at TimeLine Theatre, 615 W. Wellington Ave, Chicago. BroadwayWorld has a first look at the production below!
Concerning Strange Devices from the Distant West is a provocative examination of the American fascination with the exotic and distant Far East, evoking themes related to photography, art, desire, forgery and perception. The cast features
Rebecca Spence
,
Craig Spidle
,
Kroydell Galima
, Michael McKeogh and
Tiffany Villarin
.
This sexy, multi-faceted puzzle of a play travels from East to West and across time, exploring seductive themes in both epic scope and human scale. In the 1880s, a Victorian woman visiting Japan is fascinated by a new invention-the camera-that allows people to own images of distant lands they never dreamed they would be able to see. In modern-day Tokyo, an art collector navigates shifting relationships in search of physical memories of the past. Along the way we gaze as if through a lens at the mysterious intersection of art and authenticity, where very little is what it appears to be.
The production staff for Concerning Strange Devices from the Distant West includes
Brian Sidney Bembridge
(Scenic/Lighting Design),
Janice Pytel
(Costume Design), Mikhail Fiksel (Sound Design), Mike Tutaj (Projections Design), Julia Eberhardt (Properties Design), Dina Spoerl (Lobby Design), Alexis Links (Dramaturgy),
Reshmi Hazra
(Assistant Director), Eva Breneman (Dialect Coach), Jaclyn Holsey (Stage Manager), Ashley Karven (Production Assistant), RJ Lurie (Associate Costume Design), Austin Pettinger (Assistant Costume Design/Draper), Janet Howe (Wardrobe Supervisor),
John Kearns
(Production Manager), Caleb Charles McAndrew (Technical Director) and Mac Vaughey (Master Electrician).
TimeLine Theatre Company, named one of the nation's top 10 emerging professional theatres (
American Theatre Wing
, founder of the Tony Awards), Best Theatre in Chicago (Chicago magazine, 2011) and the nation's theater "Company of the Year" (The Wall Street Journal, 2010), was founded in April 1997 with a mission to present stories inspired by history that connect with today's social and political issues. Over its first 15 seasons, TimeLine has presented 53 productions, including nine world premieres and 17 Chicago premieres; launched the Living History Education Program, bringing the company's mission to life for students in Chicago Public Schools; and completed each season operating in the black. Recipient of the Alford-Axelson Award for Nonprofit Managerial Excellence and the Richard Goodman Strategic Planning Award from the Association for Strategic Planning, TimeLine has received 47 Jeff Awards, including an award for Outstanding Production nine times.To purchase tickets or for more information, call the TimeLine Theatre Box Office at 773.281.8463 x6 or buy online at
timelinetheatre.com
.
Photo Credit: Lara Goetsch


Dmitri Mendelssohn (Michael McKeogh, right) explains his theories about travel and how it should re-wire your prefrontal cortex to Kiku (Tiffany Villarin)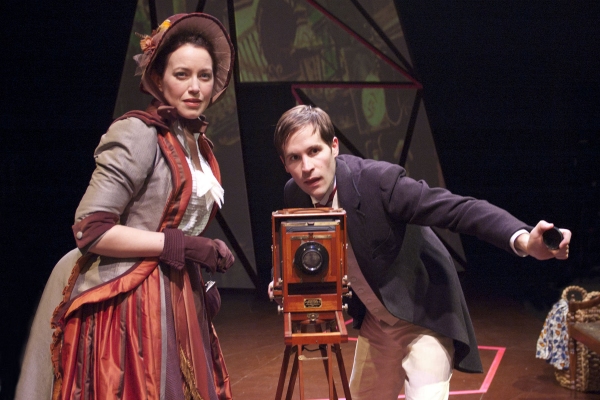 Isabel Hewlett (Rebecca Spence, left) learns about the new art of photography from photographer Adolfo Farsari (Michael McKeogh, right)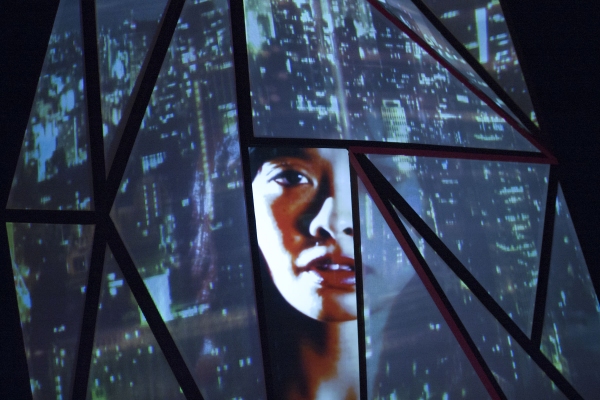 Cast member Tiffany Villarin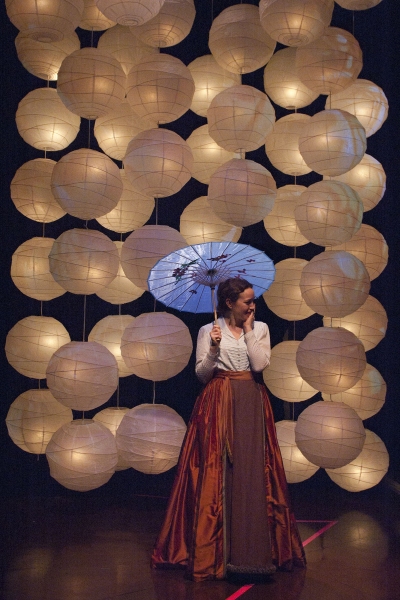 Isabel Hewlett (Rebecca Spence) recalls the time she spent with an unexpected lover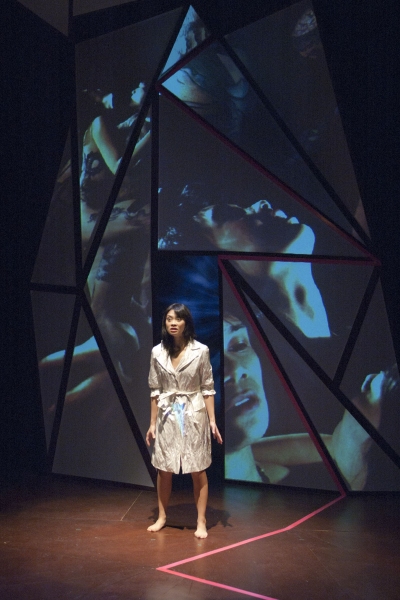 "How small is the worldâ€s smallest camera … and what private moments could it capture?â€? wonders Kiku (Tiffany Villarin)

Collector Dmitri Mendelssohn (Michael McKeogh) talks about art forgery and his collection of Meiji-era photographs

Edmund Hewlett (Craig Spidle) talks about his missing wife Isabel, who disappeared while traveling in Japan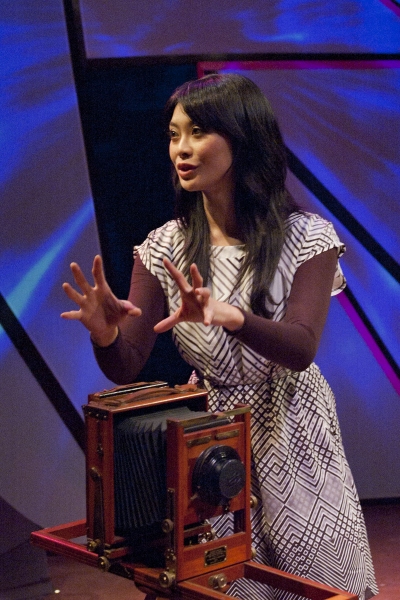 Kiku (Tiffany Villarin) talks about the human blind spot

Isabel Hewlett (Rebecca Spence, left) is fascinated by her discovery in Japan of photographer Adolfo Farsari (Michael McKeogh, right) and his subject, a tattooed man (Kroydell Galima, center)

Isabel Hewlett (Rebecca Spence, left) is embarrassed but fascinated by photographer Adolfo Farsari (Michael McKeogh, right) and his subject, a tattooed man (Kroydell Galima, center)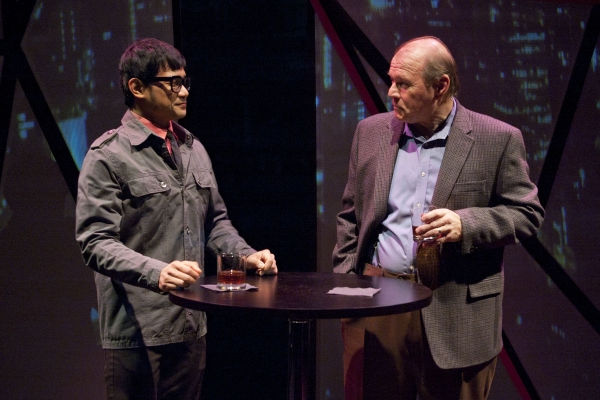 Hiro (Kroydell Galima, left) and Edmund Hewlett (Craig Spidle) talk business over drinks

More Hot Stories For You