Photo Flash: First Look at Strawdog Theatre Company's THE REVOLUTIONISTS
Strawdog Theatre Company is pleased to continue its 31st season with THE REVOLUTIONISTS, Lauren M. Gunderson's brutal comedic quartet about four very real women who lived boldly during the French Revolution's Reign of Terror, directed by Denise Yvette Serna. THE REVOLUTIONISTS will play November 15 - December 29, 2018 at Strawdog's new home at 1802 W. Berenice Ave. in Chicago's Northcenter neighborhood. Single tickets and season subscriptions are currently available at www.strawdog.org. The press opening is Tuesday, November 27 at 7:30 pm.
THE REVOLUTIONISTS features ensemble members Kamille Dawkins*, Sarah Goeden* and Kat McDonnell* with Izis Mollinedo.
THE REVOLUTIONISTS tells the story of four women who made history during the French Revolution: playwright Olympe de Gouge attempts to write something politically meaningful for which she will be remembered. Charlotte Corday plots to assassinate one of the Revolution's most evil participants. Deposed Queen Marie Antoinette grapples with her recent losses. Marianne Angelle, free woman of color and Caribbean spy, fights to expand the nation's notion of liberty to include women of color. When Lauren Gunderson puts these four women in the same room, questions arise about art's ability to make meaningful change, whether violence is ever the right course of action and what on earth a woman's role can be in the midst of the madness.

The production team for THE REVOLUTIONISTS includes: Strawdog ensemble member Claire Chrzan* (lighting design) with Alex Casillas (scenic design), Leah Hummel (costume design), Spencer Meeks (sound design), Danielle Myerscough (props design), Jess Haworth (assistant director), Shelbi Ardnt (master electrician), Rachel Rauscher (charge painter) and Lauren Brady (stage manager).
*Denotes Strawdog ensemble member
Photo Credit: Collin Quinn Rice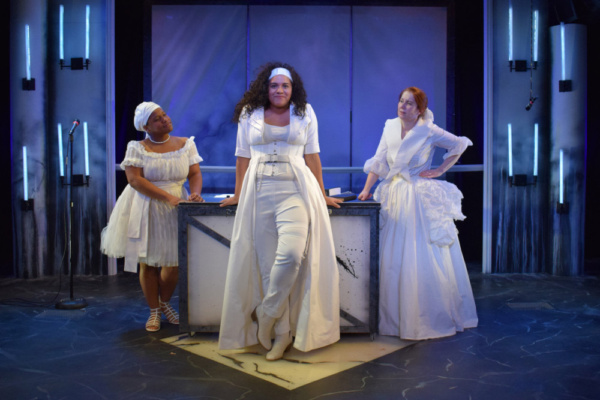 Kamille Dawkins, Izis Mollinedo and Kat McDonnell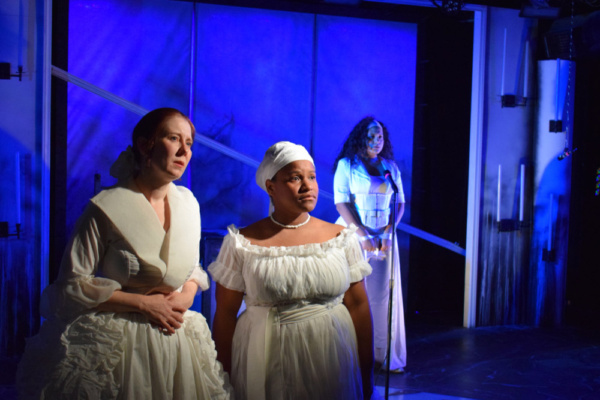 Kat McDonnell, Kamille Dawkins and Izis Mollinedo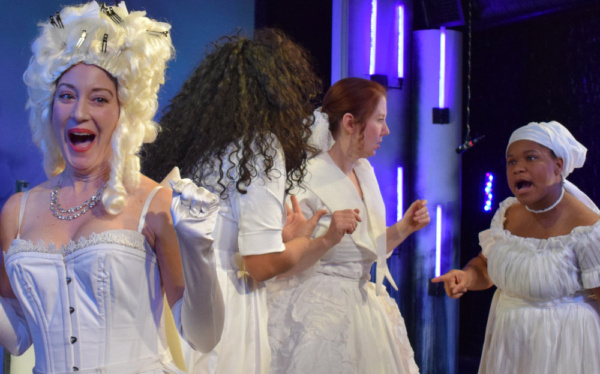 Sarah Goeden, Izis Mollinedo, Kat McDonnell and Kamille Dawkins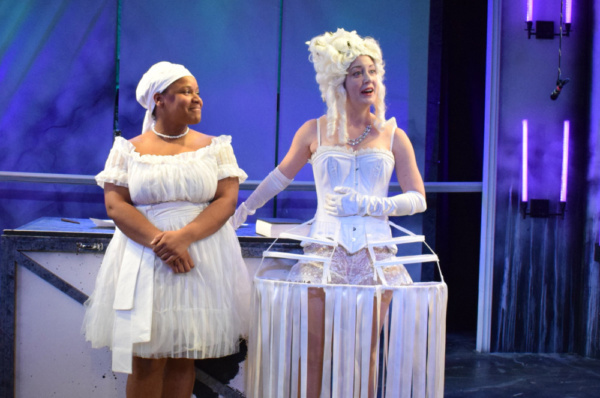 Kamille Dawkins and Sarah Goeden

Sarah Goeden and Kat McDonnell

Kamille Dawkins and Sarah Goeden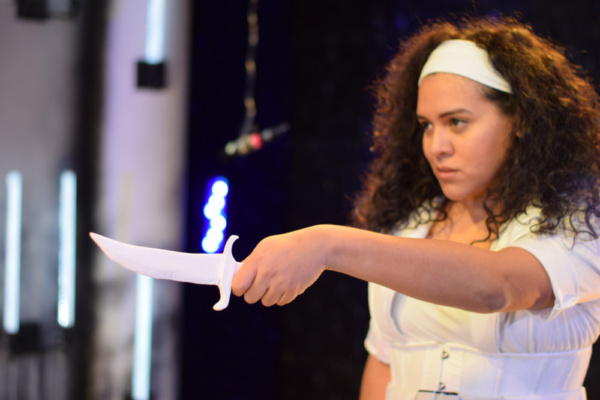 Izis Mollinedo