Photo Flash: First Look at Paramount Theatre's HAIRSPRAY with E. Faye Butler & More
Get set for a high-octane ride with thrilling choreography, rockin' tunes and explosively colorful costumes - plus some really cool hairdos - when the Paramount Theatre, 23 E. Galena Blvd. in downtown Aurora, presents HAIRSPRAY - The Broadway Musical, now through February 21, 2016. BroadwayWorld has a stunning first look at the cast in action below!
Based on the John Waters hit movie, HAIRSPRAY reminds us of the importance of individuality and the acceptance of one another: a wonderful message to share with everyone, including the more than 30,000 who now subscribe to Paramount's 2015-16 Broadway Musical Series. Director and choreographer Amber Mak makes her Paramount directorial debut with this high-energy song and dance party about a plus-size teen, with plus-size hair, and one big plus-size dream -- to dance her way onto Baltimore's hit TV show, "The Corny Collins Show."
The incomparable E. Faye Butler makes her Paramount debut as well as Motormouth Maybelle. On his blog, Paramount Artistic Director Jim Corti wrote today, "It seems I've known this powerhouse, multi-award winning beauty all my life and it's hard to keep track of Ms. Butler as she never stops working! I will never forget her portrayals of Dinah Washington in Dinah Was at Northlight and in the title role of Court Theatre's Caroline, or Change."
Butler is just one in an A-list, 30-person cast including Amelia Jo Parish as Tracy Turnblad, Michael Kingston as Edna Turnblad, TJ Crawford as Seaweed J. Stubbs, Devin DeSantis as Corny Collins, Michael Ehlers as Wilbur Turnblad,Landree Fleming as Penny Pingleton, Henry McGinniss as Link Larkin, Samantha Pauly as Amber Von Tussle,Heather Townsend as Velma Von Tussle and Ariana Burks as Little Inez.
Adding motion to the ocean are HAIRSPRAY ensemble members David Davis, Gilbert Domally, Annie Jo Ermel,Adam Fane, Megan E. Farley, Allyson Graves, Danielle Jackman, Allie Jae, Reneisha Jenkins, Alex John Johnson, George Keating, James Lee, Ericka Mac, Mallory Maedke, John Marshall Jr., Mollyanne Nunn, Jaymes Osborne, Carlita Victoria and Phil Young.
Paramount's HAIRSPRAY production team includes Linda Buchanan, sets; Theresa Ham, costumes; Greg Hofmann, lights; Michael Stanfill, media; Adam Rosenthal, sound; Katie Cordts, wigs and make-up; Sarah Ross, properties; Sam Roberson, dramaturg and creative consultant; Jinni Pike, stage manager; Nora Mally, assistant stage manager.
HAIRSPRAY - The Broadway Musical is based on the original 1988 New Line Cinema film written and directed by cult legend John Waters starring Ricki Lake, Divine and Debbie Harry. Who can forget Waters' timeless story? Every day after school, "pleasantly plump" Tracy Turnblad and her best friend Penny bee-line home to watch the cool kids shake the rafters to the hottest tunes on "The Corny Collins Show." When a dance slot opens on the show, Tracy gets help from her friend Seaweed who puts enough groove in her step to win that dream role. Overnight, Tracy is the new girl in town, and life is never the same. But Tracy doesn't rest on her stardom; instead, she uses her new celebrity to racially integrate the show and change the lives of Baltimore folks forever.
For tickets and information, go to ParamountAurora.com or call (630) 896-6666.
Photo Credit: Liz Lauren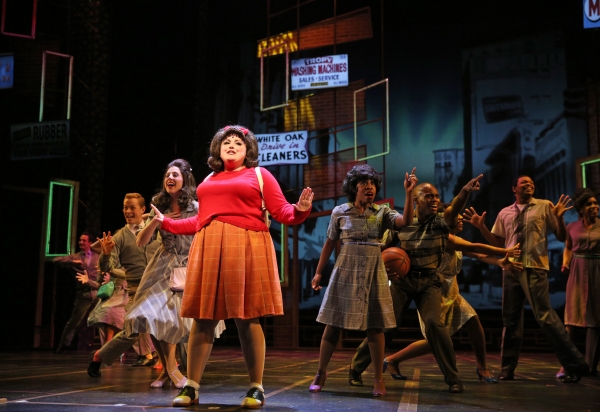 Amelia Jo Parish is Tracy Turnblad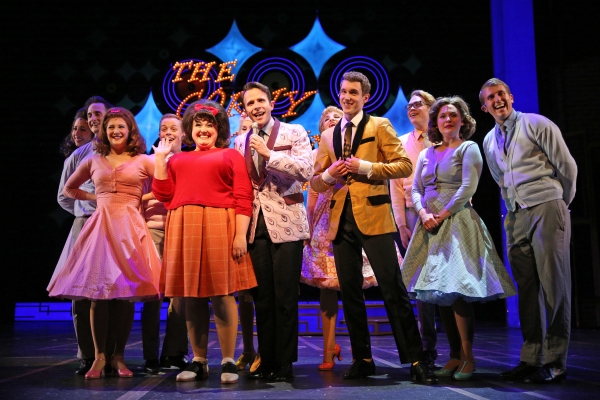 (front trio, from left) Amelia Jo Parish is Tracy Turnblad, Devin DeSantis is Corny Collins and Henry McGinniss plays Link Larkin

E. Faye Butler (front, center and blonde) leads the cast as Motormouth Maybelle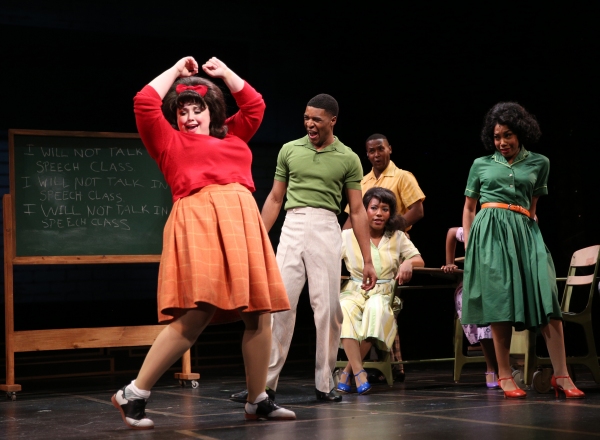 Tracy Turnblad (Amelia Jo Parish) is a bad, bad girl during detention to the delight of Seaweed (Gilbert Domally)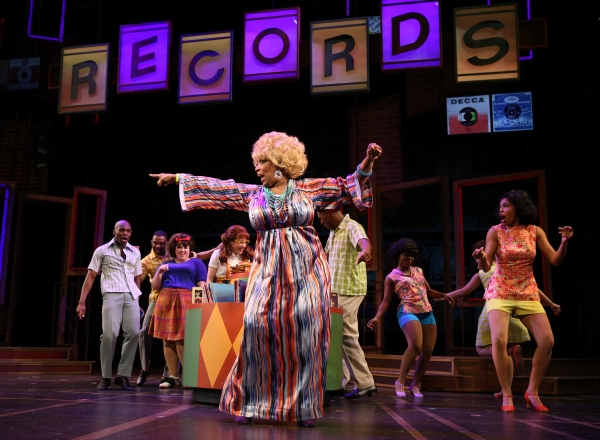 E. Faye Butler is Motormouth Maybelle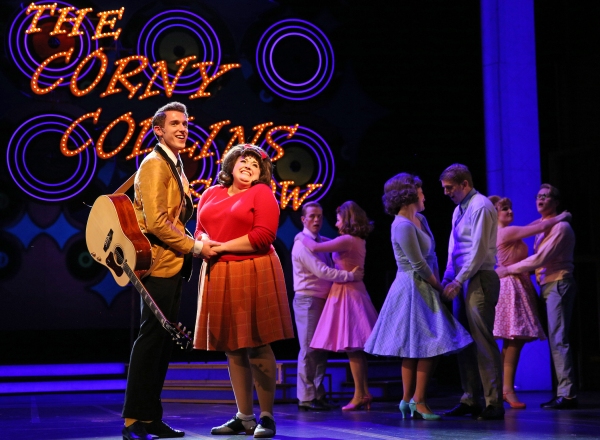 Amelia Jo Parish plays Tracy Turnblad and Henry McGinniss is Link Larkin

Baltimore TV host Corny Collins (Devin DeSantis, front, right) leads his Corny Collins Council Members in a dance

The cast of HAIRSPRAY at The Paramount Theatre

(behind chain, front, from left) Amelia Jo Parish plays Tracy Turnblad, Samantha Pauly is Amber Von Tussle, E. Faye Butler plays Motormouth Maybelle and Michael Kingston is Edna Turnblad

Amelia Jo Parish is Tracy Turnblad