Latest News on David Davis
David Davis News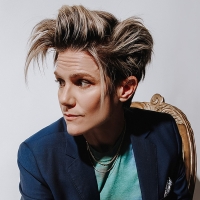 Comedian Cameron Esposito to Perform at The Den Theatre in December
by Chloe Rabinowitz - Nov 30, 2022
The Den Theatre will welcome back comedian Cameron Esposito, performing two stand-up shows December 30 & 31, 2022 on The Heath Mainstage.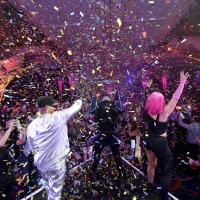 Ring In 2023 With An Endless Midnight At Mohegan Sun
by A.A. Cristi - Nov 16, 2022
Take your New Year 2023 celebration to the next level during Mohegan Sun's exciting Endless Midnight celebration where four-days of action-packed parties, giveaways, and entertainment take center-stage.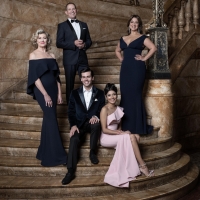 Australian Premiere of RODGERS + HAMMERSTEIN'S CINDERELLA Begins Tonight
by Stephi Wild - May 20, 2022
The first performance in Australia of the Tony Award-winning Broadway production of Rodgers + Hammerstein's Cinderella will take place tonight, Friday 20 May, at Melbourne's Regent Theatre. One of the most beautiful and beloved musicals of all time, Cinderella will play at the Regent Theatre until 23 July, with seasons following at the Lyric Theatre QPAC, Brisbane from 5 August and the Sydney Lyric Theatre from 23 October.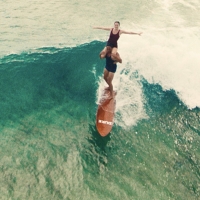 PBS AMERICAN MASTERS to Premiere Documentary about Surfing Legend Duke Kahanamoku
by Marissa Tomeo - May 3, 2022
Five-time Olympic medalist Duke Kahanamoku shattered records as a swimmer and brought surfing to the world while overcoming rampant racism in a lifetime of personal challenges.  American Masters: Waterman — Duke: Ambassador of Aloha explores his life, career and struggles with prejudice.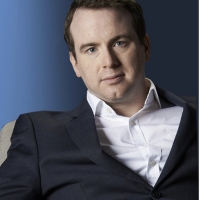 Andrew Marr, Wes Streeting and David Davis to Join Matt Forde's POLITICAL PARTY
by Chloe Rabinowitz - Apr 20, 2022
Matt Forde (Spitting Image, Have I Got News For You, The Last Leg) has added Andrew Marr, Wes Streeting and David Davis to the upcoming guest line-up of his West End Political Party fortnightly residency at The Duchess Theatre.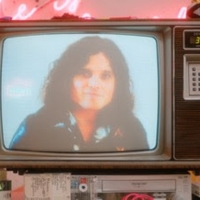 VIDEO: Hamish Anderson Drops Official Video for 'Everything Starts Again'
by Michael Major - Feb 22, 2022
On the heels of his latest single "Everything Starts Again," Australian sing and songwriter Hamish Anderson dropped the official video with two global media partners – Parade Magazine in the U.S. and Rolling Stone (AU). Hamish delves into indie pop/rock beats with a nod towards influences of Badfinger, The Pretenders and Pete Townshend.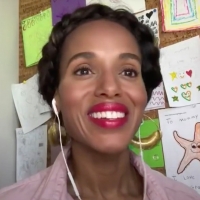 Broadway Catch Up: June 10 - Kerry Washington, Ben Platt, Christopher Fitzgerald, and More!
by Stephi Wild - Jun 10, 2020
While Broadway remains shut down, BroadwayWorld is keeping up with your favorite stars and giving you a peek at what they have been up to! Check out yesterday's highlights from some of your favorites, including Kerry Washington, Ben Platt, Christopher Fitzgerald, and more!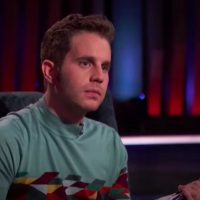 LISTEN: Hear Ben Platt Sing His SONGLAND Selection 'Everything I Did to Get to You'
by Kaitlin Milligan - Jun 9, 2020
Emmy, Grammy and Tony Award-winning singer/songwriter, Ben Platt was the guest recording artist on Monday, June 8th's episode of Songland on NBC!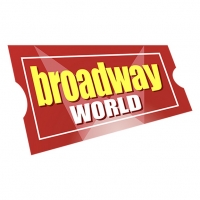 Emelin Theatre Announces March 2020 Events
by A.A. Cristi - Jan 22, 2020
Emelin Theatre For The Performing Arts has announced its lineup of events for March. See full details below: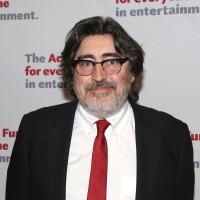 ROTHKO: PICTURES MUST BE MIRACULOUS Tells the Story of the Leading 20th-century Artist Best Known for Color Field Paintings
by Sarah Jae Leiber - Sep 23, 2019
One of the most influential artists of the 20th century, Mark Rothko's signature style helped define Abstract Expressionism, the movement that shifted the center of the art world from Paris to New York. American Masters — Rothko: Pictures Must Be Miraculous, premiering nationwide Friday, October 25 at 9 p.m. on PBS (check local listings), pbs.org/americanmasters and the PBS Video app, is an intimate portrait of the celebrated painter whose luminous canvasses now set records at international auctions. Interviews with Rothko's children, Kate and Christopher, as well as leading curators, art historians and conservators present a comprehensive look at the artist's life and career, complemented by original scenes with Alfred Molina in the role of Rothko. Molina performs segments from Rothko's diaries, and the documentary features clips from the six-time Tony-winning play Red. Great Performances will premiere Red nationwide on Friday, November 15 at 9 p.m. on PBS (check local listings), pbs.org/gperf and the PBS Video app as part of the series' third annual "Broadway's Best" lineup of acclaimed theatrical productions.