Photo Flash: First Look At THE WINTER'S TALE At Goodman Theatre
No modern American director is better at making a play's iconic moments pop with fresh irreverence" (Chicago Tribune). Artistic Director Robert Falls reimagines The Winter's Tale-one of William Shakespeare's final and most wildly theatrical works-following his celebrated revivals of Measure for Measure (2013) and King Lear (2006) at Goodman Theatre.

A jealous king accuses his wife of infidelity, setting off a calamitous series of events. But what begins as tragedy evolves, unexpectedly, into a fantastical journey-from wrath to redemption to reconciliation. The 19-member cast includes Will Allan (Clown/Shepherd's Son), Cher Álvarez (Nell) Chloe Baldwin (Perdita), Xavier Bleuel (Florizel), Josh Carpenter (Dion/Shepherd), Christiana Clark (Paulina), Dan Donohue (Leontes), Amanda Drinkall (Emilia/Mopsa), Kate Fry (Hermione), Henry Godinez (Camillo), Charlie Herman (Mamillius), Nathan Hosner (Polixenes), Susaan Jamshidi (Mariana/Dorcas), Philip Earl Johnson (Autolycus), Mark Lancaster (Bear), Gregory Linington (Antigonus), Tim Monsion (Old Shepherd), Christopher Sheard (Archidamus/Shepherd) and Martin Zebari (Cleomenes/Shepherd).
For more information visit https://www.goodmantheatre.org/season/1819-Season/The-Winters-Tale/.
Photo Credit: Liz Lauren

Tim Monsion (Old Shepherd) and Will Allan (Clown)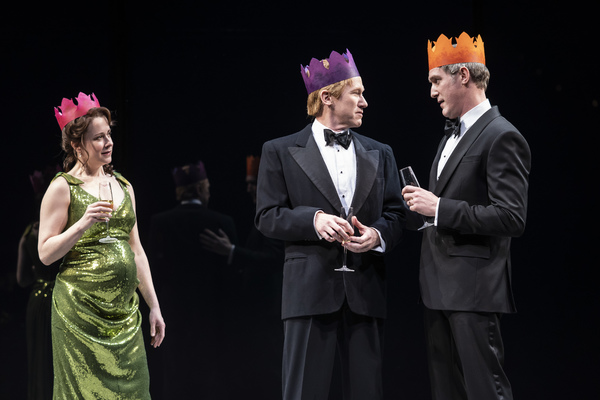 Kate Fry (Hermione), Dan Donohue (Leontes) and Nathan Hosner (Polixenes)

Martin Zebari (Cleomenes), Josh Carpenter (Dion), Gregory Linington (Antigonus), Christiana Clark (Paulina), Christopher Sheard (Archidamus) and Dan Donohue (Leontes)

Will Allan (Clown) with Amanda Drinkall Mopsa), Xavier Bleuel (Florizel), Chloe Baldwin (Perdita), Cher Alvarez (Nell), Martin Zebari (Shepherd), Susaan Jamshidi (Dorcas) and Christopher Sheard (Shepherd)

Charlie Herman (Mamillius)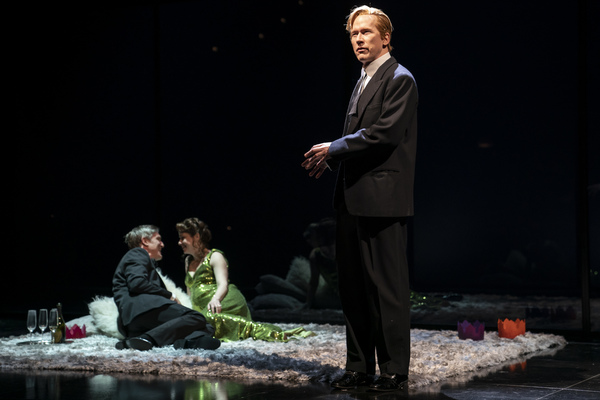 Nathan Hosner (Polixenes), Kate Fry (Hermione) and Dan Donohue (Leontes)