Photo Flash: First Floor Theater's TWAIN'S WORLD, Opening Tonight
First Floor Theater has announced its Second Annual LitFest, TWAIN'S WORLD, a kaleidoscope of new work inspired by the life and work of one of America's greatest writers. Last year's GrimmFest brought together some of Chicago's most exciting writers and directors, including Bonnie Metzgar, Seth Bockley, Philip Dawkins and Greg Allen. Given the choice of three classic authors, the attendees of this year's annual season kick-off party selected Mark Twain. This moved an exciting, diverse group of playwrights to bring their voice to a conversation around themes in Twain's work, like establishing a new American identity, racism, and the satirization of civilized society. This year's fest promises a full range of adaptation, with everything from page-to-stage to a shadow puppet musical. The press opening is tonight, Friday, July 11, 2014 at 8 pm. Tickets are available at firstfloortheater.com.
The eight ten-minute plays in the festival will be each be performed every night of the festival, with the first act inspired by Twain's work and the second by his life. "I'm thrilled with the incredible crop of writers and directors coming together from so many different niches of Chicago theater this year. We've been able to bring together new and old collaborators for a really exciting mix. With live musicians stringing the night together with bluegrass and folk influenced by Twain's oeuvre, the convivial atmosphere of Strawdog's Hugen Hall, and new work from eight Chicago playwrights, you can't go wrong," says curator Hutch Pimentel.
Twain's World features writers Will Bishop, Marilyn Campbell, Molly FitzMaurice, Ike Holter, Morgan McNaught, Paul Oakley Stovall, and Emmett Rensin. Twain's World features directors Josh Altman, Taylor Bailey, Thrisa Hodits, Brandon Moorhead, Jesse Roth, and Andrew Rovner.
First Floor Theater, founded in 2012 by University of Chicago graduates, makes theater to feed the audience's intellectual curiosity by re-imagining classical texts, adapting literary treasures, and creating new work for our time that stands on the shoulders of the past. FFT was named the "Best New Theater Company" in the Chicago Reader's Best of 2013 Reader's Pick edition. For more information on First Floor Theater, visit http://firstfloortheater.com/.

Rebecca Marquadt and Amanda Fink

Jessica Marks and Tony Santiago

Bear Bellinger and Colin Sphar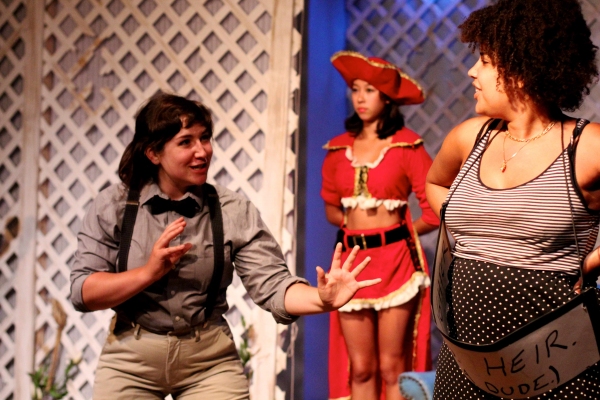 Rachel Copel and Aurora Adachi-Winter

Hannah Alcorn and Chris Fowler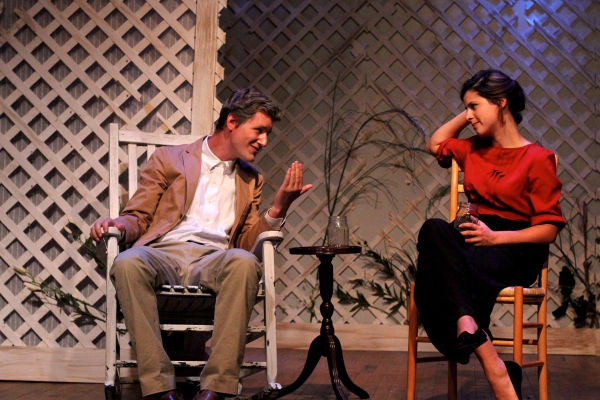 Conor Woods and Kate Cornelius-Schecter

Johnard Washington and Jay Cullen
Featured BroadwayWorld Events
Check out these concerts...

More Hot Stories For You