Latest News on Greg Allen
Greg Allen News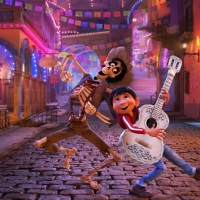 Irvington Theater To Screen COCO Under The Stars Next Month
by Stephi Wild - Sep 19, 2022
After a sold-out screening of Hocus Pocus last year, Irvington Theater is thrilled to welcome audiences back to the Main Street School Lawn on Friday, October 14 for an unforgettable outdoor screening of Disney/Pixar's 2017 hit, Coco. 
New Opera about Robert Moses & Jane Jacobs, A MARVELOUS ORDER, Will Be Presented at Penn State University
by Stephi Wild - Aug 25, 2022
ADH Theatricals has announced the world premiere of A Marvelous Order on Thursday, October 20, 2022 at Penn State University's Center for the Performing Arts. The new opera features music by Judd Greenstein, a libretto by former US Poet Laureate and Pulitzer Prize winner Tracy K. Smith, and animation and direction by Joshua Frankel.
SONGS FOR A NEW WORLD, WAITING FOR GODOT & More Lead Boston's August Theater Top 10
by BWW Staff - Aug 4, 2022
Boston is never lacking outstanding theatre, whether epic Broadway shows, engrossing dramas or bold fringe offerings. BroadwayWorld is rounding up our top recommended theatre every month. August selections include Songs for a New World, Waiting for Godot, Pippin, and more!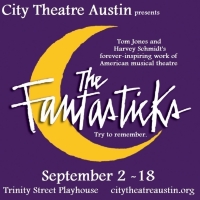 THE FANTASTICKS Comes to City Theatre Austin Next Month
by Stephi Wild - Aug 2, 2022
To end the summer "Back in Show Business" season, City Theatre Austin is honored to present the musical classic, The Fantasticks. It is a show years in the making and the company's first full-length musical production since their 2018 mega-hit sensation Tommy. The curtains rises September 2 – 18 at Trinity Street Playhouse located at the First Baptist Church of Austin.
Flying V to Present The New York Neo-Futurist's THE INFINITE WRENCH in August
by Chloe Rabinowitz - Jul 27, 2022
Flying V will host the New York Neo-Futurist's at the Silver Spring Black Box Theatre the weekend of August 26, 2022. The residency will include two productions of the Neo-Futurist's The Infinite Wrench and one 3-hour workshop for arts creators entitled: The Basics of Neo-Futurism
Kick Off Your Summer With Irvington Theater's Outdoor Family Concert
by A.A. Cristi - Jun 1, 2022
The Main Street School Lawn in Irvington will transform into a fun-filled, open air concert venue as Irvington Theater welcomes Ramblin' Dan's Freewheelin' Band for a family-friendly performance on Saturday, June 25 at 1:30pm.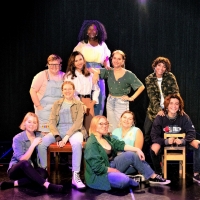 Charter Arts to Present 30 NEO-FUTURIST PLAYS FROM TOO MUCH LIGHT MAKES THE BABY GO BLIND
by Chloe Rabinowitz - Nov 8, 2021
The Lehigh Valley Charter High School for the Arts (Charter Arts) Theatre Department will present the hit show '30 Neo-Futurist Plays from Too Much Light Makes the Baby Go Blind (30 Plays in 60 Minutes)' by Greg Allen. This production is directed by Kim Carson and features an exceptional cast of young actors.
UCSB Theater/Dance Presents TOO MUCH LIGHT MAKES THE BABY GO BLIND
by A.A. Cristi - Oct 29, 2021
The Department of Theater and Dance presents Too Much Light Makes the Baby Go Blind, a unique ensemble performance that seeks to present 35 plays in 70 minutes. Directed by UCSB lecturer Michael Bernard, the show opens at 1 p.m. on November 6 and runs through November 14.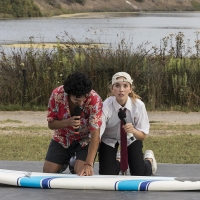 UCSB THEATER/DANCE Announces 2021-2022 Season
by Stephi Wild - Sep 30, 2021
The Department of Theater and Dance at UC Santa Barbara has announced another exciting year of performances, this time back in-person. This season includes everything from unique takes on old classics to new and original works in both theater and dance.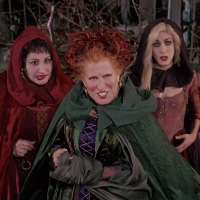 Irvington Theater Announces Sunset Screening Of 'Hocus Pocus'
by Stephi Wild - Sep 20, 2021
Hocus Pocus, the classic Halloween hit you know and love, will be screened under the stars on the Main Street School Lawn as part of IT's Sunset Cinema series, which launched this past summer.
Greg Allen Videos
VIDEO: First Look- Annabeth Gish Leads Short Film, TITLE
by Sally Henry Fuller - Sep 20, 2015
Below, check out the trailer for short film TITLE written by Greg Allen, Founding Director of the Neo-Futurists', and starring Annabeth Gish (Mystic Pizza, Sons of Anarchy, X-Files)! The short film is premiering at the Hollywood Film Festival on September 23.
Greg Allen Frequently Asked Questions
How many shows has Greg Allen written?
Greg Allen has written 1 shows including Too Much Light Makes The Baby Go Blind (Creator).