Photos: Chicago Dance Crash Goes Big with THE BRICKLAYERS OF OZ This Summer
Chicago Dance Crash and Artistic Director Jessica Deahr will go big with The Bricklayers of Oz, fit for all ages, playing at the Ruth Page Center for the Arts, 1016 N. Dearborn Ave., July 28-August 5. Opening Night is Friday, July 28th at 8pm. Bricklayers is conceived & choreographed by Deahr with original lyrics by Chicago rapper Al Tamper. BroadwayWorld has a sneak peek at the cast below!
Who sweeps up the confetti in Munchkinland? Who paves the roads and waters the flowers? As the flagship production of Crash's historic 15th Anniversary Season, 'Bricklayers' is an action-packed, lighthearted street tale of the lesser known laborers that toil within The Land of Oz. Crash's hip hop fusion style full of flips & spins help tell the story of the Wicked Witch of the East and her power-hungry plan to coax others into building her a magical road (that was originally supposed to be silver!), followed quickly by the realization and uprising of an otherwise ignored group of people. This family-appropriate production uses lollipops and breakdancing as an allegory for modern day politics, unsaid social assumptions, and what it's like growing up as a "Second-Class Citizen of Paradise."
Performances are Fridays and Saturdays at 8pm. There is one matinee on Sunday July 30th at 3pm. Tickets are $25 for adults, $15 for children 12 and under and may be purchased at www.chicagodancecrash.com.
Watch a teaser for the show below, and scroll down for photos!
---
Photo Credit: Ashley Deran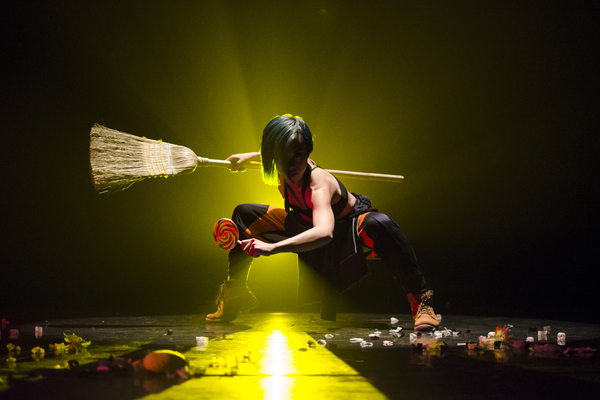 Kristi Licera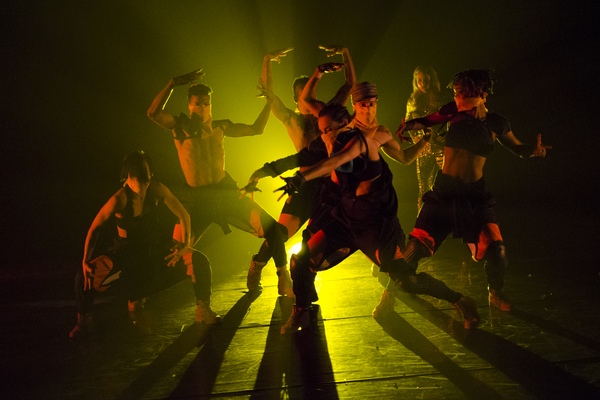 Kristi Licera, Monternez Rezell,
David Ingram
,
KC Bevis
,
Zak McMahon
, Jessica Deahr,
Porscha Spells
KC Bevis
in front; (background left to right) Kristi Licera, Monternez Rezell,
David Ingram
,
Zak McMahon
,
Porscha Spells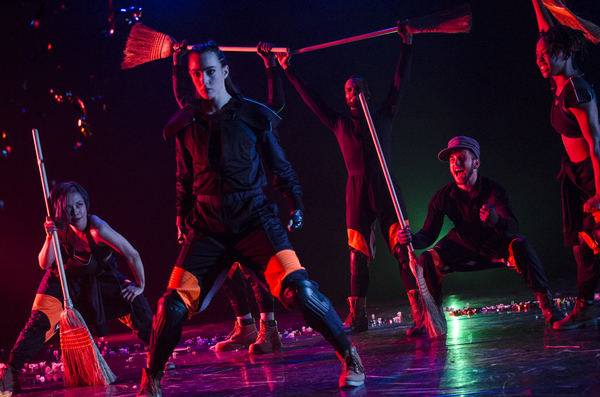 Kristi Licera,
KC Bevis
,
David Ingram
,
Zak McMahon
,
Porscha Spells
Jessica Deahr
KC Bevis
Kristi Licera, Monternez Rezell,
David Ingram
,
KC Bevis
,
Zak McMahon
,
Porscha Spells
Jessica Deahr (top) and
KC Bevis
(bottom)