Photo Flash: CAPTAIN BLOOD Celebrates Opening Night at First Folio Theatre
Experience the novel come alive, as First Folio Theatre (Mayslake Peabody Estate, 31st St. & Rt. 83) presents the world premiere stage adaption of CAPTAIN BLOOD. The show celebrated its opening on Saturday, January 28, 2017, and BroadwayWorld has photos from the festivities below! The production will run through February 26, 2017.
This action-packed adaptation of the novel by Rafael Sabatini is written by Jeff Award winner David Rice, the author of the critically-acclaimed original drama The Madness of Edgar Allan Poe: A Love Story and the Shakspearean adaptation Cymbeline: A Musical Folk Tale (Jeff Awards for Original Adaptation and Original Music.)
Set on a Caribbean island, CAPTAIN BLOOD follows the unjustly enslaved Dr. Peter Blood as he falls in love with the lady of the plantation, the lovely Arabella Bishop. This lively adaptation replete with swordfights and pirate battles as Blood escapes and takes up the treacherous life of a pirate, it then appears fate has separated them forever... or has it?
The cast of CAPTAIN BLOOD is led by Nick Sandys (Joseph Jefferson Nomination for Travesties at Remy Bumppo) as "Captain Peter Blood"; Heather Chrisler (Rutherford's Travels World Premiere at First Folio Theatre) as "Arabella Bishop"; and an ensemble which includes Aaron Christensen (The Taming of the Shrew at First Folio), Barbara Charlene (Spring Awakening National Tour), Austin England, Christopher Jones, Sam Krey (Circus Juventas), Kevin McKillip (The Madness of Edgar Allan Poe at First Folio Theatre), Jennifer Mohr, Almanya Narula (The Persians at Columbia College Chicago), and Chris Vizurraga (Lester's Dreadful Sweaters at Lifeline Theatre).
The artistic team includes Janice L. Blixt as Director (Killer Angels with Michigan Shakespeare Festival), Kevin McKillip (Will Rogers- An American Original at First Folio Theatre) as Assistant Director, Nick Sandys (Joseph Jefferson Nomination for fight direction Romeo and Juliet at First Folio) as Fight Director, Scenic Design by Angela Weber Miller (Dr. Seward's Dracula at First Folio Theatre), Lighting Design by Greg Freeman (Fooling Buddha, Jeeves at Sea, and The Rainmaker at First Folio and Side Show at Porchlight); Original Music and Sound Design by Christopher Kriz (Roz and Ray at Victory Gardens Theatre), Costume Design by Alexa Weinzierl (Fiddler on the Roof at Light Opera Works Chicago), Projections Design by Erin Pleake (A Midsummer Night's Dream at University Playhouse), Properties Design by Scott Leaton, Amy Creuziger as Stage Manager, and Sarah West as Assistant Stage Manager.
All performances take place at the Mayslake Peabody Estate, located at 1717 W 31st St., off Rt. 83, in Oak Brook. Regular priced tickets are $29 Wednesdays and Thursdays (seniors and students are $26), and $39 on Fridays through Sundays (seniors and students are $36). Call the box office at 630.986.8067 or go online at www.firstfolio.org.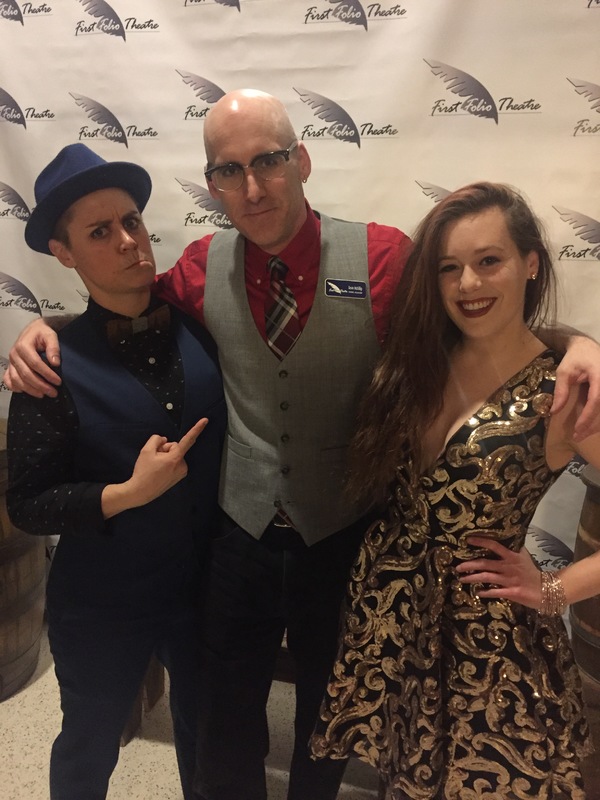 Jaq Seifert,
Kevin McKillip
, Jennifer Mohr
Jaq Seifert,
Christopher W. Jones
Austin England
, Sam Krey
Austin England
, Sam Krey,
Kevin McKillip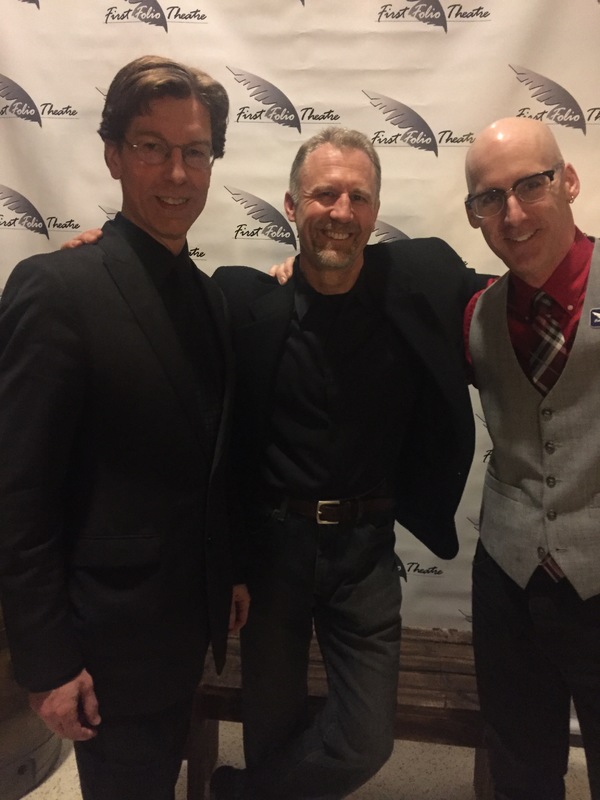 Nick Sandys
,
Aaron Christensen
,
Kevin McKillip
Nick Sandys
,
David Rice
, Janice L. Blix
Jennifer Mohr, Jaq Seifert, Almanya Narula, Heather Chrisler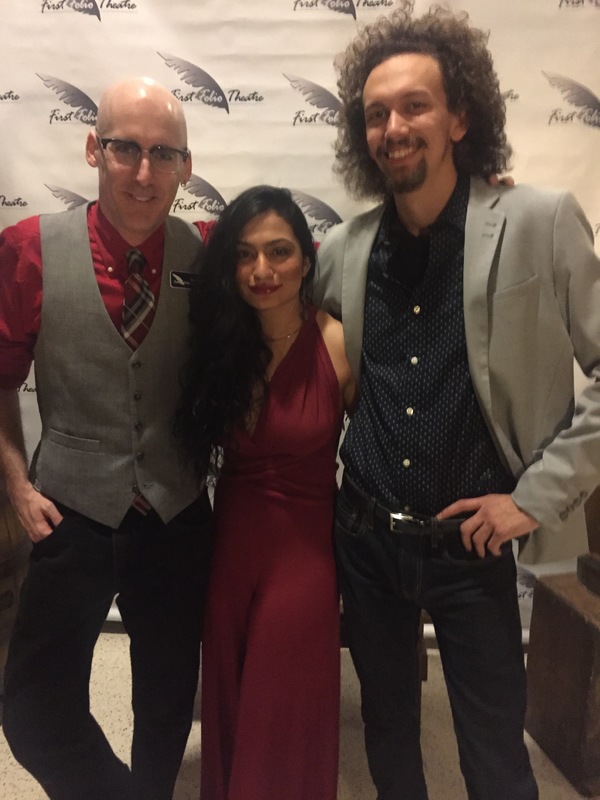 Kevin McKillip
, Almanya Narula, Chris Vizurraga