Big Brother Has its Eyes on AstonRep; 1984 Arrives This Fall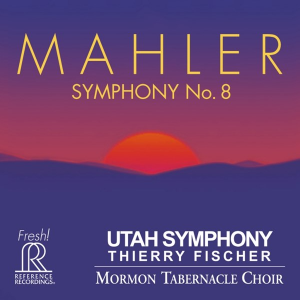 AstonRep Theatre Company is pleased to launch its 2017-18 season with 1984, a chilling view of a world controlled by a totalitarian government, based on
George Orwell
's classic novel, adapted for the stage by
Robert Owen
s, Wilton E. Hall Jr. and William A. Miles and directed by Artistic Director
Robert Tobin
. 1984 will play September 14 - October 8, 2017 at The Raven Theatre (West Stage), 6157 N. Clark St. in Chicago. Casting will be announced shortly. Tickets go on sale Tuesday, August 1, 2017 at
www.astonrep.com
or by calling (773) 828-9129. The press opening is Friday, September 15 at 8 pm.
Based on the novel by George Orwell, 1984 is a terrifying and breathtaking view of a world controlled by a totalitarian government. Orwell asks what is left when freedom of speech, the press, love, and even the past are subject to authoritarian whims? Big Brother is watching. A theatrical event that is both powerful and disturbingly provocative.
The production team for 1984 includes: Jeremiah Barr* (scenic design, technical director), Aja Wiltshire* (costume design), Samantha Barr* (lighting design, sound design, production manager), Robert Tobin* (projection/video design), Matthew Hahn (dramaturg) and Dana Anderson* (asst. director).
*Denotes AstonRep Company Members.
Tickets: Regular run: $20. Student/seniors $15. Tickets go on sale Tuesday, August 1, 2017 at www.astonrep.com or by calling (773) 828-9129.
Robert Tobin (1984) is the Artistic Director of AstonRep Theatre Company and has been involved in some capacity with every one of AstonRep's 19 productions. Recent directing credits with AstonRep include the Chicago Premieres of The Women of Lockerbie and The Water's Edge, The Dumbwaiter/In The Moment, The Lover and The Erpingham Camp. In Chicago, Robert has worked as an actor, playwright and/or director with companies including Steppenwolf, Chicago Shakespeare, First Folio, Oak Park Festival Theatre and Redtwist, among many others. Regionally, he has worked with the Utah, Colorado and Montana Shakespeare Festivals, Festival 56, The MET Theatre (Los Angeles) and the Geffen Playhouse (Los Angeles), among others. As a playwright, he has had several critically acclaimed plays produced in Chicago, Los Angeles and regionally and recently won Best Literary Adaptation as part of the City Lit Theatre's "Art of Adaptation" Festival.
AstonRep Theatre Company was formed in the summer of 2008. Since then, the company has produced 19 full-length productions and eight annual Writers' Series. AstonRep Theatre Company is an ensemble of artists committed to creating exciting, intimate theatrical experiences that go beyond the front door to challenge audiences and spark discussion where the show is not the end of the experience: it is just the beginning.