Local Improv Troupe Presents The "We're So Excidered" Comedy Show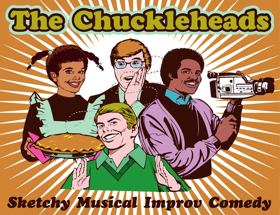 The Chuckleheads, the house improv troupe of Planet Improv, presents their "We're So Excidered" comedy show on Saturday, April 7, 2018 at 8pm at the Good Road Ciderworks, 117 Southside Drive, Charlotte, NC 28217.
The improv troupe invites you to a night of their biggest hits - including unscripted comedy & musical games, and game show activities with audience participation that has been a staple of the Chuckleheads' shows for the past 10 years.
Tickets: $10 in advance, $15 at the door
For more information, visit www.planetimprov.com or contact Scott Pacitti.