Flat Rock Playhouse Presents ALL SHOOK UP
Celebrate hit songs made famous by Elvis Presley at the Flat Rock Playhouse in the upcoming production, All Shook Up! A famous Broadway musical hit, All Shook Up combines the hilarity of Shakespearean comedies, such as A Midsummer Night's Dream, with the rock & roll music of Elvis Presley. In a musical presentation akin to Godspell and Footloose, this jukebox musical tells the story of a small-town girl with big dreams, a stick-in-the-mud mayor who has squashed any fun in her town, and the surprise visit of a leather-jacketed, guitar-playing, hip-swinging stranger. Experience the magic of rock & roll, gospel, romance, mistaken identities alongside Broadway-caliber musical numbers and hits such as, "Love Me Tender," "Heartbreak Hotel," "Can't Help Falling In Love". Running this July 26th - August 18th, this is is a show you won't want to miss. Plan your night out to see this crazy and uplifting musical comedy that will have audiences jumping out of their blue suede shoes!
All Shook Up explores a small, idyllic town where the townspeople struggle to find what brings them joy or to follow their dreams until a young man arrives with a rockin' new sound that shakes up their day to day lives. Amy Jones, Director, describes upcoming production as, "A musical comedy inspired by the wonderful music of Elvis that seamlessly incorporates the lyrics of his songs into a plot which includes elements of Shakespeare's comedies As You Like It, A Midsummer Night's Dream, and Twelfth Night. In the words of the book writer, Joe DiPietro, 'We're all the same underneath---we all want a purpose, we all want to be loved; everything else is just exteriors. I really worked from the songs first. They're essentially about being in love, out of love, in some form of love, so the show had to explore love in all its fashions, and when I got the idea of tying that to Shakespeare's comedies, which really do the same thing, that's when I got inspired.'"
In this dazzling and delightful production, Flat Rock Playhouse designers and production crew will showcase all of their tricks. Along the lines of the movie Pleasantville or arriving in Munchkinland in The Wizard of Oz, the stage will slowly transform from a sedentary, weathered town into a colorful, dynamic place of opportunity. Audiences can expect a live band that will perform on stage and appear or disappear in scenes as necessary. Using slip stages, the production team will create cinematic scenes, such as chasing after a moving bus. Last but not least, audiences will wonder at how the magic of music can make blue suede shoes dance all by themselves.
All Shook Up features a cast of professional equity actors as well as the 2019 Apprentice Company as the ensemble. Equity performers include: Natalie Storrs (Natalie), Steven Grant Douglas (Chad), Scott Treadway (Jim Haller), Alana Cauthen (Sylvia), Katelyn Bowman (Lorraine), Steve Raymond (Dennis), Erin Rubico (Miss Sandra), Daniel Plimpton (Dean Hyde), Linda Edwards (Mayor Hyde), Stuart Gregory (Sheriff Earl), Adolpho Blaire (Chorus 1), Demetrius Shields (Chorus 2), Kevin Kulp (Chorus 3), and Maddie Franke (Chorus 4). 2019 Second Year Apprentices include: Cody Marshall, Corey Simmons, Sophie Scarpulla, and Briana (BB) Stone. 2019 First Year Apprentices include: Kalonjee Gallimore, Matthew (Louis) Hansen, Malcolm Hayden, Danny Martin, Jack B. Murphy, Cooper Shaw, Grace McLaughlin, Amanda Ortiz, Emma Vance, Christine Wanda, Candice Hatakeyama, and Marissa Swanner.
All Shook Up is choreographed by longtime Vagabond, Amy Jones along with Maddie Franke and BB Stone serving as Dance Captain and Assistant Dance Captain, respectively. Alex Shields will serve at Music Director, while Bill Muñoz is Production Stage Manager along with Assistant Stage Manager, Amelia Driscoll. Adam Goodrum will serve as Production Manager. Dennis C. Maulden, CJ Barnwell, Ashli Arnold Crump, and David Gerena will serve as Scenic, Lighting, Costume, and Sound Design respectively. Cassidy Bowles will design the properties.
All Shook Up is brought to you in part by Mainstage Series Sponsor Henderson County Tourism Development Authority, Co-Opening Night Sponsors Rug and Home and Fields Auto Group, Transportation Sponsor Hunter Subaru, Hearing Loop Sponsor Asheville Head, Neck, and Ear Surgeons, and Executive Producers Terri Eisenhauer Signature Properties, Kanuga Conference Center, WTZQ, and Carolina Ace Hardware.
All Shook Up runs July 26th - August 18th at Flat Rock Playhouse Leiman Mainstage. Performances Wednesday and Thursday at 2:00 PM and 7:30 PM, Friday at 8:00 PM, Saturday at 2:00 PM and 8:00 PM, and Sunday at 2:00 PM. Tickets for adults or children can be purchased by calling the Playhouse box office at 828-693-0731, toll-free at 866-737-8008 or online at www.flatrockplayhouse.org.
More Hot Stories For You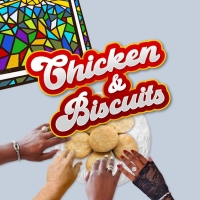 Crossroads Theatre Welcomes Comedy Play, CHICKEN & BISCUITS

November 18, 2022

Crossroads Theatre will welcome CHICKEN & BISCUITS, a comedy written by Douglas Lyons and directed by Lynda Gravátt. The hilarious play will celebrate its Opening Night on Wednesday, December 21st, for a limited engagement through Tuesday, December 31, 2022.
---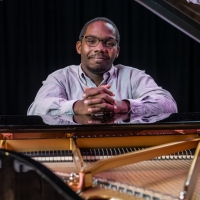 Western Piedmont Symphony to Present MASTERWORKS: ORCHESTRAL BLOCKBUSTERS This Month

November 15, 2022

Western Piedmont Symphony will present MASTERWORKS: ORCHESTRAL BLOCKBUSTERS featuring the music of Quinn Mason, Georges Bizet, and Ludwig van Beethoven on Saturday, November 19, 2022, at 7:30 p.m. at P.E. Monroe Auditorium on the campus of Lenoir-Rhyne University in Hickory.
---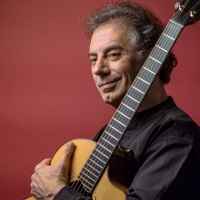 Asheville Hosts Final 2022 USA Concert Tour Dates for France's Guitar Master Pierre Bensusan and Workshop

November 10, 2022

French-Algerian guitar master Pierre Bensusan's 2020 North American tour was in full swing when the pandemic shut it down causing him to return home to France. He's made up for lost time with an extensive North American tour that will bring him to the stage of  Ayurprana Music and Arts Center for his final USA concert on Tuesday evening, November 15th!
---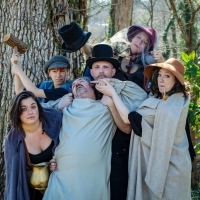 The Magnetic Theatre to Present CAROLING BY GASLIGHT in December

November 9, 2022

The Magnetic Theatre will present Caroling by Gaslight, a deviously twisted and darkly hilarious retelling of the Dickens classic A Christmas Carol, running December 2nd through 17th, 2022.
---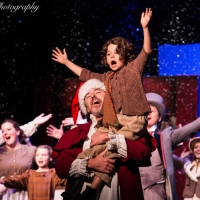 Matthews Playhouse To Produce SCROOGE! THE MUSICAL This Holiday Season

November 9, 2022

Matthews Playhouse of the Performing Arts will present Scrooge! The Musical, a lively adaptation of Charles Dickens' A Christmas Carol, directed by Pamela Thorson. Performances will continue through Sunday, December 18, 2022.
---