Gettysburg Community Theatre Announces Casting for IF YOU GIVE A KID A COSTUME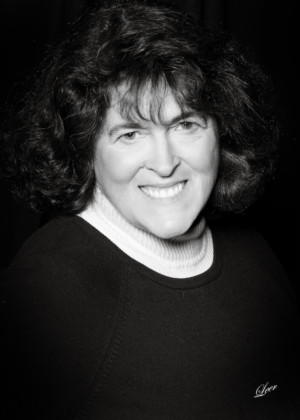 Gettysburg Community Theatre, the non-profit 501c3 organization located in the original Elks Lodge building at 49 York Street within the first block of Lincoln Square in historic downtown Gettysburg, announces their casts of upcoming productions of the children's play If You Give A Kid A Costume, CATS the musical, and The Penguin Project of GCT's production of Elf jr. the musical.
Children stories such as "The Tale Of A Mouse" and "Bremen Town Musicians" are just two of the stories that will be performed during the new children's production at GCT titled If You Give A Kid A Costume. Local children ages 4-9: Greta Hartley, Reia Hogan, and Maria Kirk from Gettysburg, Jeffrey Miller and Sara Miller from Biglerville, and McKinley Hitz from Abbottstown will star in the play directed by GCT's Education Director, Ann Walsh. The children will sing and dance and act out stories they read in books, using props, hats, and costumes that they find inside steamer trunks on stage. Perfect for the whole family, and especially children, If You Give A Kid A Costume will perform at 7pm on August 11th, at 2pm and again at 7pm on August 12th and then at 2pm on August 13th.
The Andrew Lloyd Webber hit musical CATS, based on T.S. Elliot's "Old Possum's Book Of Practical Cats", is currently celebrating a Broadway Revival in NYC, but audiences may be very interested in seeing an all new concept production of this musical right here in Gettysburg for less than half the price of a Broadway ticket. This new concept of an all youth cast production of this blockbuster musical begins with children of today discovering a large pile of books from what seems to be abandoned, vacant remnants of a book store, and as they read, their imaginations run wild creating the various cat characters from T.S. Elliot's poems. Performing Fridays and Saturdays at 7pm and Sundays at 2pm September 15th-October 1st, this production of CATS at Gettysburg Community Theatre is directed by GCT Founding Executive/Artistic Director, Chad-Alan Carr and Kate Sainer, one of the many talented Teaching Artists of GCT. The cast includes an all youth cast of 40 children ages 4-18 from six different counties including: from Gettysburg: Jezebel Abma, Ellen Cadigan, Max Carlson, Harrison Crow, Hannah Green, Stephanie Green, Kalia Hoedemaker, Lilliana Hoedemaker, Gaven M. Jones, Paul Kennedy, Spencer K. Kennedy, Emma Kirk, Emma Landis, Giada Langville, Audrey Norwood, Gabriella Scavitto, Audrey Trax, Tessa Trax, Rachel Wessell; from New Oxford: Mina Gladson, Stella Gladson, Grace Anne Rufalo; from Gardners: Natalie Witherow Hurwitch; from Littlestown: Keira D. Lee, Aubrey Hancock, and Jordyn Willis; from Fairfield: Linden Carbaugh; from York Springs: Aurora Hicks; from Dillsburg: Katherine Murray; from Hanover: Alyna Brininger, Madison Prin, Amaris Swisher, and Brenna Yingling; from Waynesboro: Gaven Dingle; from Fayetteville: Aidan Higgins; from Emmitsburg: Richard Coursey and Madelyn Greco; from Mechanicsburg: Katie Latta; and from Hampstead, MD: Carly Victor.
Having been in rehearsal since May, this year's Penguin Project Of GCT production of Elf jr. the musical will perform Fridays and Saturdays at 7pm and Sundays at 2pm November 10th-19th. The Penguin Project is a theatre program for youth ages 8-21 with special needs and their peer mentors without special needs to work together on a broadway musical, but it is the children with special needs/disabilities that have all the roles. They are the stars of this very unique musical production. GCT was the first theatre outside the Penguin Project's home state of Illinois to replicate the project and is now producing their 4th annual Penguin Project production. Elf jr. the musical features nearly 50 children with and without special needs from 10 different school districts. Directed by Chad-Alan Carr, Carrie Trax, Ann Walsh, Marilyn Lopes and Kevin Foster, the cast includes: from Gettysburg: Leah Bordatto, Morgan Bowie, Victoria Craver, Addison Dunlop, Winaida Flaherty, Ashley Gladfelter, Brandon Gladfelter, Joshua Finn Herr, Gideon Jones, Gabrielle Kersey, Jayden Kessler, Emma Kirk, CJ Lair, Payton McInturff, Madison Melton, Sara Miller, and Bryce Rudisill; from New Oxford: Jayda Lichty, Kaleigh McMaster, Alexis Meyers, and Stacee D. Wolf; from Littlestown: Kelsey McClintock, Brooklyn Pyren, Jeremy Pyren, Ella Scott, Gillian Scott, JAnna Scott, Lester Schue, and TJ Williams; from New Freedom: Kasey Duncan; from East Berlin: Matthew Wonders; from Hanover: Samuel Albert, Amaree Brown, Avery Sponseller, Jamie Sponseller, William Lyston, Hannah Watson, and Leah Watson; from York: Danny Burton and Katie Kniery; from Glenville: John Sahady; from Gardners: Natalie Hurwitch; from Mechanicsburg: Kevin Foster; from Waynesboro: Gaven Dingle; from Chambersburg: Noelle Wheeler; from Fayetteville: Aidan Higgins; from Emmittsburg: Madelyn Greco; and from Fairfield: LillIan Smith.
Tickets to If You Give A Kid A Costume or Elf jr the musical are $12 +tax/fees, while tickets to CATS are $18 +tax/fees each. Reserved seating tickets are available in advance online or via phone or at the door if seats are available in GCT's very intimate 80 seat theatre. As always at GCT, the lemonade, water, coffee, popcorn, and air conditioning is all complimentary. GCT is located at 49 York Street within the first block of Lincoln Square in historic downtown Gettysburg in the building that was once The Elks Lodge. GCT box office phone number is 717-334-2692. Audition, ticket, educational, donation, volunteer opportunities and more can be found online at www.GettysburgCommunityTheatre.org

Related Articles View More Central Pennsylvania

Stories

Shows
More Hot Stories For You