Review: SHOW BOAT at Dutch Apple Dinner Theater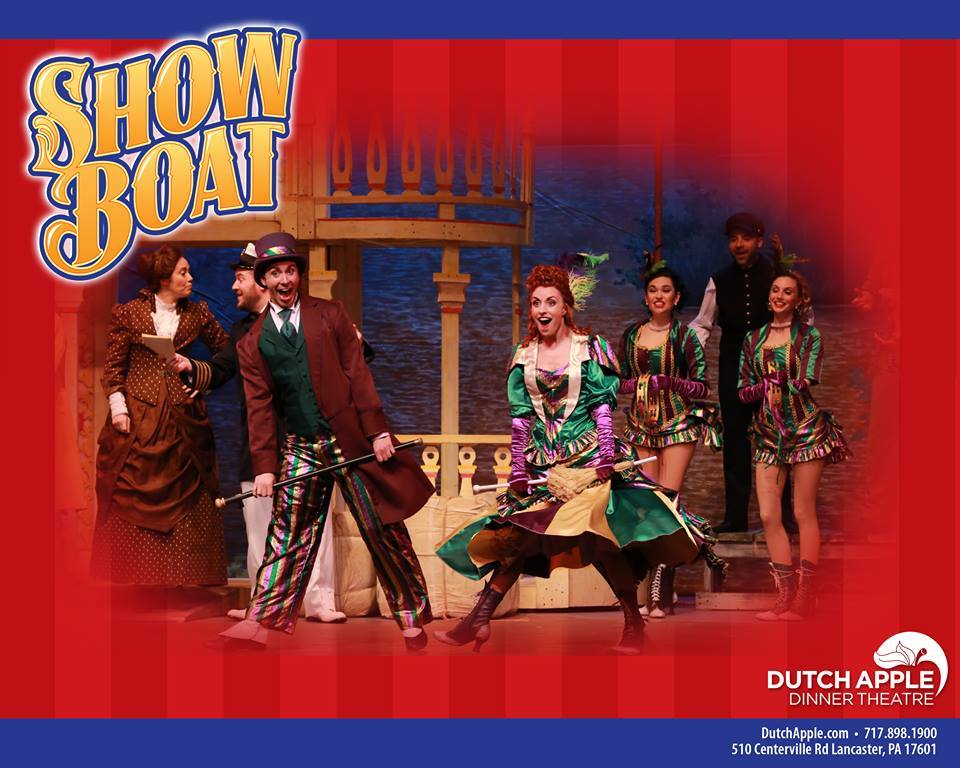 Even though it's more than 90 years old, Kern and Hammerstein's Show Boat still has a lot to say to a modern audience.. Themes of racism, prejudice, and martial discord are as relevant today as they were almost a century ago. Kudos to the recent Dutch Apple production, not only for bringing this classic work to their stage, but also for staying true to some of the uncomfortable language and themes embedded within the original script.
The show, itself, follows the lives of three generations of riverboat entertainers over the course of 40 years. Mike Brennan and Jennifer Hope play the show boat's owner, Captain Andy Hawks and his wife, Parthy. The two of them have good chemistry together, and bicker like a true married couple. Carin Lagerberg plays their daughter, Magnolia, who is thrust into the limelight early on, when some upsetting circumstances befall the ship's prior leading lady. Lagerberg's Magnolia evolves over the course of the show from a naïve girl to a confident entertainer to a down on her luck mother. She plays each stage with honesty and emotion.
Troy Bruchwalski stars as Gaylord Ravenal, the love interest and eventual leading man to Magnolia. Bruchwalski has a pleasing voice and a strong stage presence. Ravenal is a hard character for the audience to like or to trust based on what other characters say or know about him. However, Bruchwalski plays him with depth, and evokes some sympathy from this flawed protagonist.
Shuga Henry was an audience favorite as Queenie. She presents the character with humor and sass, and has a powerhouse voice. Marc-Anthony Lewis plays Joe, the man that Queenie "can't help lovin'". Lewis has a lush, bass voice that carries the show's most iconic song "Ol' Man River" (and its plethora of reprises).
JP Meyers leads a small, but impressive orchestra. I always appreciate when a theater chooses to put the musicians out front, rather than hide them in the back and pipe in the sound by microphone. The score always seems more raw and immediate, which I think, are compliments for a live production.
Show Boat is a compelling story and includes several well-known and well-loved songs. The themes of racism and discrimination are handled honestly. I applaud the producers' decision to challenge both the actors and audience with more sophisticated subject matter. Come see Show Boat at Dutch Apple Dinner Theater and stimulate your brain, heart, and stomach all in one night!
Show Boat runs now through April 28. Tickets and more information can be found at their website, https://dutchapple.com/
Rich Mehrenberg was introduced to the magic of theater when he played "The Boy" in his first grade class production of "The Giving Tree". It has been a long term love affair eve... (read more about this author)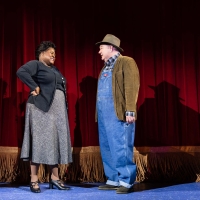 Review: WHITE CHRISTMAS at Fulton Theatre

November 20, 2022

Fulton Theatre's current production of the tepid White Christmas is an excellent example of the old adage "there are no small parts, only small actors". Fulton Theatre?
---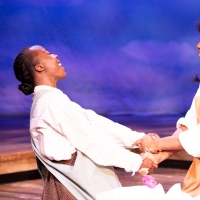 Review: THE COLOR PURPLE at EPAC

October 15, 2022

Pleasant surprises are the best kind.
---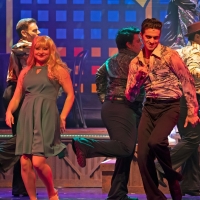 Review: SATURDAY NIGHT FEVER at Dutch Apple Dinner Theatre

October 3, 2022

If you ever owned a leisure suit or drank a can of Billy beer, this show has something for you. However, if you expect something beyond a live version of the 1977 movie, you might be disappointed.
---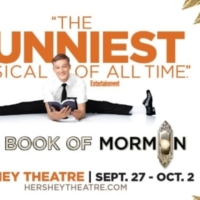 Review: THE BOOK OF MORMON at Hershey Theater

September 30, 2022

What did our critic think of THE BOOK OF MORMON at Hershey Theater? The Book of Mormon is a contradiction in that it is both totally filthy and wonderfully wholesome at the same time. This leads to non-stop laughs, a few gasps, and a good feeling in the bottom of your heart when it is all over.
---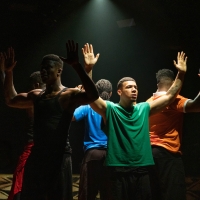 Review: FOR COLORED BOYZ at Fulton Theatre

September 19, 2022

it will get you talking and get you thinking. It will stay with you. Theater on Fulton's 4th floor is often more complex, more intense, and more thought-provoking than what is performed on the main stage. Past shows such as Blackbird, Sweat, and I Am My Own Wife are perfect examples of this mission. However, their current production of FOR COLORED BOYZ on the verge of a nervous breakdown/ when freedom ain't enuff takes those expectations to a whole new level.
---