Interview: Cast Members - Allison Fund & Justin Droegemueller of RING OF FIRE at Dutch Apple Dinner Theater
Allison Fund & Justin Droegemueller are fellow cast members in Dutch Apple Theater's production of Ring of Fire and newlyweds in real life.
While Allison is a Lancaster native and old pro at the current Production Company, Justin is a more recent member who originally hails from Minnesota.
Allison met Justin in a production of Big River where he made an even bigger impression. it took them a little while to connect, but they now have had the opportunity to work together all over the country.
They love traveling, playing board games, and making music together. They have a ukulele and guitar duo called Year of Plenty, and when they aren't performing in shows, you can find them in local bars and coffee houses.
Broadway World recently asked them some questions to see if it true when they say that the family that acts in plays together, stays together.
BWW: What is it like to be husband and wife performers? Do you help each other memorize lines on your day off, or do you try to compartmentalize home and work?
AF: I know some people think it's crazy to work with your spouse, but I love it. I love getting home from rehearsal and being able to bounce ideas for my character or the show off of him. We definitely help each other with memorizing. It's nice to have someone who understands the job.
BWW Although "Ring of Fire": features the songs of Johnny Cash, it is not about him, nor is he even a character in the show. How do you describe the production to someone expecting to see his bio-musical?
JD: Johnny Cash did a good job of writing and choosing songs that reflected where he was at in his life. Although there isn't a singular person playing Johnny Cash, we all take turns playing Johnny and June and members of his family. We talk about events in his life that shaped him and play the songs that match the periods in his life. You'll see a country family band, bits of the Grand Ole Opry and even a prison section. It's a ton of fun.
BWW: What makes the music of Johnny Cash so iconic?
AF: His music is honest and simple. He sang about things that he knew and things that he loved.
JD: Exactly. People can see through an artist who is "posing." That was never Johnny. His music was always honest, and I think people see that and relate to it immediately.
BWW: You have both previously performed in a number of other productions of "Ring of Fire". How do you take a show very familiar to you and create something special for a first time audience members?
AF: I just got into the world of musician shows a couple of years ago when I booked my first production of Ring of Fire. That was also when I bought my first guitar. I learned for the show to be honest. And I was lucky enough to have a pretty good teacher close at hand.
JD: Haha, yes. I've been a part of musician shows for about ten years now. This is my sixth production of Ring of Fire, so I am quite familiar with the music. That being said, every time it is a little bit different. It keeps it fresh and fun. Music is music. Every time I've done this show I've had the opportunity to learn a new instrument or a new lick or a style. That's the beauty of this show. It's a collaboration of artists
Ring of Fire opens at the Dutch Apple Dinner Theater on February 8. Tickets and more information can be found through the theater's website.
Rich Mehrenberg was introduced to the magic of theater when he played "The Boy" in his first grade class production of "The Giving Tree". It has been a long term love affair eve... (read more about this author)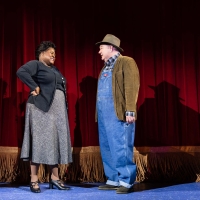 Review: WHITE CHRISTMAS at Fulton Theatre

November 20, 2022

Fulton Theatre's current production of the tepid White Christmas is an excellent example of the old adage "there are no small parts, only small actors". Fulton Theatre?
---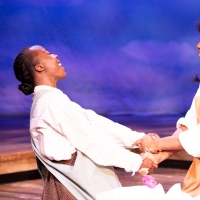 Review: THE COLOR PURPLE at EPAC

October 15, 2022

Pleasant surprises are the best kind.
---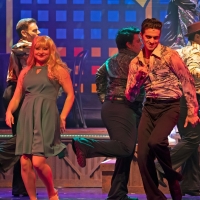 Review: SATURDAY NIGHT FEVER at Dutch Apple Dinner Theatre

October 3, 2022

If you ever owned a leisure suit or drank a can of Billy beer, this show has something for you. However, if you expect something beyond a live version of the 1977 movie, you might be disappointed.
---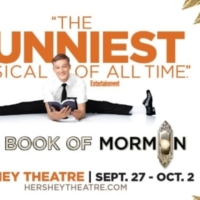 Review: THE BOOK OF MORMON at Hershey Theater

September 30, 2022

What did our critic think of THE BOOK OF MORMON at Hershey Theater? The Book of Mormon is a contradiction in that it is both totally filthy and wonderfully wholesome at the same time. This leads to non-stop laughs, a few gasps, and a good feeling in the bottom of your heart when it is all over.
---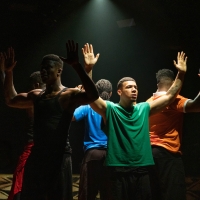 Review: FOR COLORED BOYZ at Fulton Theatre

September 19, 2022

it will get you talking and get you thinking. It will stay with you. Theater on Fulton's 4th floor is often more complex, more intense, and more thought-provoking than what is performed on the main stage. Past shows such as Blackbird, Sweat, and I Am My Own Wife are perfect examples of this mission. However, their current production of FOR COLORED BOYZ on the verge of a nervous breakdown/ when freedom ain't enuff takes those expectations to a whole new level.
---