Photo Flash: First Look at VANYA AND SONIA AND MASHA AND SPIKE at Syracuse Stage
Vanya and Sonia and Masha and Spike by Christopher Durang opens tonight, September 26, at Syracuse Stage. Directed by Marcela Lorca, the show runs through October 12, 2014. BroadwayWorld has a first look at the cast in action below!
2013 Tony Award-Winning Comedy! A dysfunctional family's reunion you won't soon forget. This raucous comedy smashes together Chekhov's classic themes of loss and longing with really impressive abs, Disney's Snow White, and a prophetic housekeeper. Sonia and Vanya have frittered their lives away in the family farmhouse. Enter their sister, self-absorbed movie star Masha, with her 20-something boy toy Spike, and the stage is set for a weekend of hilarity.
For more information, click here.
Photo Credit: Michael Davis

Larry Paulsen (as Vanya), Nance Williamson (as Masha), Dori Legg (as Sonia), and Ben Chase (as Spike)

Ben Chase (as Spike) and Midori Iwama (as Nina)

Larry Paulsen (as Vanya) and Lisa Renee Pitts (as Cassandra)

Nance Williamson (as Masha), Larry Paulsen (as Vanya), and Dori Legg (as Sonia)

Dori Legg (as Sonia), Lisa Renee Pitts (as Cassandra), and Larry Paulsen (as Vanya)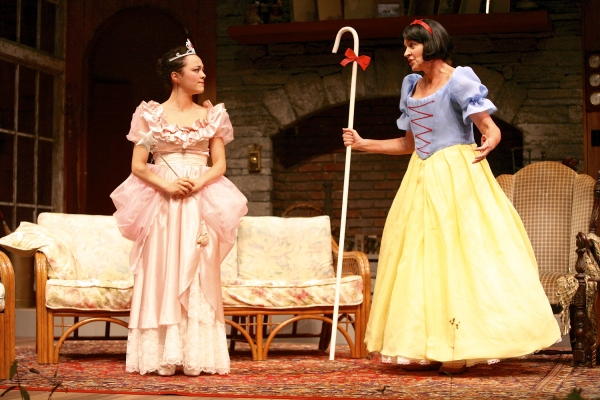 Midori Iwama (as Nina) and Nance Williamson (as Masha)