INTO THE WOODS Opens 2018/19 SU Drama Season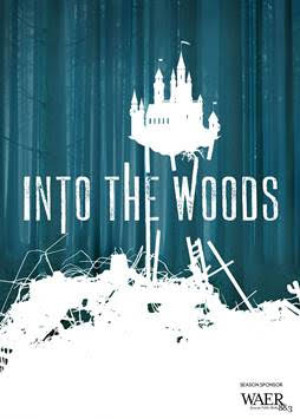 The Syracuse University Department of Drama kicks off the 2018-2019 season with Stephen Sondheim's "Into the Woods." Directed and choreographed by David Lowenstein, with musical direction by Brian Cimmet, the Department of Drama's production takes a fresh look at Sondheim's hit musical. "Into the Woods" previews Oct. 12 and opens Oct. 13 in the Storch Theatre at the Syracuse Stage/SU Drama Complex, 820 E. Genesee St.
In 1986, "Into the Woods" debuted at the Old Globe Theatre in San Diego and opened on Broadway a year later to overwhelming success. In a theater world dominated by "Phantom of the Opera," "Into the Woods" snatched three 1988 Tony Awards: Best Score, Best Book and Best Actress in a Musical for Joanna Gleason. A 2002 production garnered the Tony for Best Revival of a Musical.
Inspired by "Grimm's Fairytales," composer and lyricist Sondheim and book writer James Lapine created a story that reflects contemporary human concerns by entangling the paths of various characters and creating a musical universe through which both characters and audience will take a journey of self-discovery and sacrifice in the pursuit of happiness. The characters-including Cinderella and Little Red Riding Hood-come to find that when their desires and dreams come true, the outcomes can have unintended repercussions.
Lowenstein's production views "Into the Woods" through the lens of the contemporary world. In a season dedicated to examining the implications and complications of storytelling itself, Lowenstein provides a framing device that underscores the need for, and value of, stories in our lives.
"We are taking the risk of telling Sondheim's story, which already has its own unique twist, in a way that makes it newly relevant to life today," said Department Chair Ralph Zito.
In conjunction with this production, the Department of Drama will launch its Sunday Salon Series on Oct. 14. The panel discussion and audience Q&A, "Making Old Stories New Again: The Brothers Grimm, Stephen Sondheim and 'Into the Woods,'" will provide an opportunity to learn more about the creative process and expand upon the themes in the play.
Special Event: Sunday Salon Series
Making Old Stories New Again: The Brothers Grimm, Stephen Sondheim and "Into the Woods"
A Panel Discussion and Q&A
Sunday, Oct. 14
4:30 p.m.
Panelists:
Kal Alston, professor, cultural foundations of education and associate dean for Academic Affairs, Syracuse University School of Education
Whitney Phillips, assistant professor, Department of Communication and Rhetorical Studies, Syracuse University College of Visual and Performing Arts
David Lowenstein, professor of practice, Department of Drama, Syracuse University College of Visual and Performing Arts
This discussion is free and open to the public. No tickets required.
Performances of "Into the Woods" with open captioning or American Sign Language (ASL) interpretation are noted. If you require accommodations to fully participate in the Sunday Salon, contact Ralph Zito at rzito@syr.edu, two weeks prior to the event.