Tovah Feldshuh, The Skivvies & More Set for 54 Below This Week
Coming up this week, 54 BELOW, Broadway's Supper Club, presents some of the brightest stars from Broadway, cabaret, jazz and beyond. To purchase tickets or for more information, visit www.54Below.com or call (646) 476-3551.
RYANN REDMOND, February 16 at 7PM:
Currently in Broadway's If/Then, Ryann Redmond brings her very first solo show, Ryann Redmond: Cry Me a River, to 54 Below! Ryann first broke onto the scene as Bridget in the Tony-nominated Bring It On: the Musical, for which she received abundant critical acclaim. Stephen Brown of New York Magazine raved, "As for show-stealers, well, it's a talent melee: Ryann Redmond slays us as Bridget, a nerdy, big-boned laugh-track of a cheer-wannabe who ends up with her own storyline." David Rooney of The Hollywood Reporter applauded Ryann's "winning comic turns." Come hear everything from show tunes to rock'n'roll as we explore Ryann's eclectic musical taste. Direction by Craig D'Amico. Music Direction by Ben Rauhala. Expect a slew of special guests including Eden Espinosa, Anthony Rapp, Greg Haney, Tamika Lawrence, Blake Daniel and Andrew Aaron Berlin. Including back-ups by Greg Kamp, Sean Green, Ginna LeVine and Leigh Ellen Jones. $30-40 cover charge. $80 premium seating. $25 food & beverage minimum.
THE SONGS OF YANDURA & MELOCIK, February 16 at 9:30PM:
An immensely talented and utterly charming songwriting duo Jacob Yandura and Rebekah Greer Melocik are due for a moment in the spotlight. Their 54 Below debut will offer a first look at their three newest musicals: The Last Queen of Canaan, about a young girl's search for agency amidst the landscape of racial and social inequality in the 1930s; Feral, a reaction to the numbing dissatisfaction that results from our never-ending quest to become smarter, stronger, healthier, wealthier, better in all conceivable ways; and Wringer, a story about connection, told through the lens of a 10-year-old boy who forges a powerful bond with a pigeon. Presented together, these pieces offer a perfect sampling of the Yandura & Melocik brand: universal themes explored in unexpected contexts, lush and lyrical compositions that show impressive musical range (from pop to folk to gospel), and the excavation of shadows to expose a message of hopefulness and light. After just one evening with Jacob and Rebekah, you will fall in love with them and their work (and it is only a matter of time before the rest of the world follows suit!). The Songs of Yandura & Melocik will be performed by James Snyder (If/Then), Greg Hildreth (Cinderella, Peter and the Starcatcher), Jenni Barber (Wicked, The Nance), Ben Fankhauser (Newsies), Margo Seibert (Rocky), Betsy Morgan (Found, Les Miserables), Christine Dwyer (Wicked), Katrina Rose Dideriksen (Hairspray), Eric William Morris (The Last Goodbye), Charity Angel Dawson (Side Show), Marja Harmon (The Book of Mormon), Dan Domenech (Rock of Ages), Kristolyn Lloyd (Heathers, Witness Uganda), Aaron Ramey (The Bridges of Madison County), and Jon-Michael Reese (The Book of Mormon), with Matt Gallagher on piano, Jake Schwartz on guitar, Clint DeGanon on drums, and Aiden Moore on bass. The concert will feature music direction and arrangements by Matt Gallagher and is produced by Erica Rotstein. $35-45 cover charge. $80 premium seating. $25 food & beverage minimum.
THE FRANKLIN FAMILY CONCERT, February 17 at 7PM:
The King Family, The Osmonds, The Partridges, The Jacksons, Even the Brady Kids, and of course . . . the Family von Trapp. There's no secret that families have a natural vocal compatibility. And if you haven't heard that before, now's the time! The Franklin Family is thrilled to be coming to 54 Below for their concert debut. This family has been singing together since way back when and fans fondly refer to them as the Von Franklins! Join them as they perform solo, duet and group numbers from many of your favorite Broadway shows. Lisa (also known as "Mom") is a classically-trained opera singer with a passion for musical theatre. Lisa is an accomplished performer, teacher, vocal coach, director and musical director. Lisa has been seen on the Off-Broadway stage, many regional stages and Germany touring as a concert operatic soloist. Lisa teaches voice in Albany and in New York and has a number of students with Broadway and Off-Broadway credits. Julia is a 2013 graduate of Pace University with a BFA in Musical Theatre. She recently spent nine months sailing and singing on the Oceania Cruise Lines and is now back in the city continuing to pursue her career. Regional/college credits include Millie (Thoroughly Modern Millie), Val (A Chorus Line) and Ilse (Spring Awakening). Charlie, a 2014 graduate of Pace University, is currently appearing on Broadway in The Book of Mormon has been seen in SCKBSTD at the Virginia Stage and the Broadway production of The Bridges of Madison County, as well as many regional productions including Hairspray, Rent, Into the Woods and Les Miserables. At Pace, Charlie appeared in Dogfight, She Loves Me and many others. Emily is following her brother and sister to Pace as member of the BFA Musical Theatre Class of 2018. She just finished a regional tour as Pink in Pinkalicious. Regional credits include Young Fiona (Shrek), Dainty June (Gypsy) and Penny (Hairspray) and summer 2014 at the Mac-Haydn Theatre. George, the youngest Franklin, booked his first Broadway show when he was only 12 years old in the Tony-nominated A Christmas Story the Musical, appearing as Grover Dill and Schwartz. He toured this past holiday season with the National Tour of Elf: The Musical and has been seen in many a production with his siblings and Mother. $30-40 cover charge. $55 premium seating. $25 food & beverage minimum.
KATE ROCKWELL, February 17 at 9:30PM:
She recently spent a year on Broadway as the 1980s diva Sherrie in Rock of Ages and now Kate Rockwell (Bring it On: The Musical, Hair, Grease: You're the One That I Want) is ready to bring you back to the days of big hair and awesome Broadway musicals in her new show, Broadway Baby Of The 80s. Kate will return to the 54 Below stage in her debut solo show as she uses her powerful voice to explore gems of the 1980s from musicals like Dreamgirls, Miss Saigon, March of the Falsettos and more. This pop-Broadway diva is going back to her roots to sing some of the biggest hits of 1980s Broadway - after all, she did learn to sing from listening to the original cast recordings of Phantom of the Opera and Les Miz! Kate's performance as mean-girl Skylar in Bring it On garnered praise from the New York Times, saying "Ms. Rockwell bites into her role with pert, enjoyable mean spirits." So get ready for a like, totally radical night of 1980s Broadway songs at Broadway's Supper Club. $30-40 cover charge. $70 premium seating. $25 food & beverage minimum.
MARK NADLER, February 18 at 7PM:
"New York City may be crawling with contenders for the coveted imaginary title Mr. Show Business, but my vote would go to Mark Nadler, the hyperkinetic piano man and pop nostalgist who displays such voracious exuberance... he's an immensely talented latter-day Al Jolson." -Stephen Holden, The New York Times. $35-45 cover charge. $70 premium seating. $25 food & beverage minimum.
MIDNIGHT AT 9:30 FEATURING JOANNA GLEASON, AARON DAVID GLEASON & MORE, February 18 at 9:30PM:
Nothing says cool like songs about Midnight, performed by artists who are known for their shadows as much as their light. This concert will feature songs of every genre, from Broadway to pop, all about that midnight muse. Expect a blitzkrieg of character actors, gorgeous voices, and Broadway stars. No, the show is not at Midnight. It's at 9:30pm on February 18th, in our favorite haunt: 54 Below. Featuring performances from: Joanna Gleason, Chris Sullivan, Lucas Papaelias, Brittain Ashford, Or Matias, Aaron David Gleason, Nikka Graff Lanzarone, Andromeda Turre, Daniel Ballen, David Ballen. $25-35 cover charge. $60 premium seating. $25 food & beverage minimum.
TOVAH FELDSHUH, February 19, 20 & 21 at 7PM:
Acclaimed Broadway, film and television star Tovah Feldshuh debuts her world premiere show Aging Is Optional at 54 Below. On the New York stage, besides earning four Tony nominations for Best Actress, Ms. Feldshuh won four Drama Desk Awards, four Outer Critics Circle Awards, the Obie, the Theatre World Award, and the Lucille Lortel Award for Best Actress in Golda's Balcony. On the West Coast she received San Diego's Theatre Critics Circle Award for Outstanding Performance in a Touring Show for Golda's Balcony as well as two Drama Logue awards for her Juliet and her first one woman show: Tovah: A Rush Hour Revue! Most recently, Tovah stopped the show as the trapeze-swinging Berthe in the Tony Award-winning Broadway revival of Pippin. Last season, she played Lady Politic in the acclaimed revival of Ben Jonson's Volpone at the Lucille Lortel Theatre. As Jason Zinoman of The New York Times raved, "No one earns more laughs than the marvelous Tovah Feldshuh." $55-70 cover charge. $105-110 premium seating. $25 food & beverage minimum.
MADE FOR EACH OTHER: BROADWAY MEETS ANDREW MCMAHON, February 19 at 9:30PM:
Made For Each Other: Broadway Meets Andrew McMahon is a theatrical concert charting the stories contained within the music and lyrics of Andrew McMahon, the prolific singer-songwriter of Something Corporate and Jack's Mannequin fame, and an Emmy nominee for his contributions to NBC's Smash. Currently on tour with his band Andrew McMahon In The Wilderness, whose self-titled debut album was recently released to acclaim, Andrew will sit down in Broadway's living room for one intimate night to play a collection of songs spanning his career as interpreted by a starry list of guests from the musical theater community (to be announced). Musical supervision and arrangements are by Charlie Rosen and direction is by Max Friedman. All proceeds from the concerts will go to support McMahon's Dear Jack Foundation which advocates for and supports initiatives that directly benefit adolescents and young adults diagnosed with cancer. $85-95 cover charge. $145 premium seating. $25 food & beverage minimum.
MICHAEL ZAHLER FEATURING SPECIAL GUESTS JENNI BARBER AND LAUREN WORSHAM, February 20 at 9:30PM:
A theatre singer influenced by the Great American Songbook and a music director inspired by contemporary pop/rock join together to create an evening with a unique musical voice. "Charming", "Extraordinary," "Captivating," "Achingly vulnerable and real,"* are some of the words used to describe Michael Zahler (...Spelling Bee, The Boy in the Bathroom) and Music Director Will Van Dyke (Kinky Boots, Wicked, Chasing The Day). In their new concert, the duo will celebrate the golden age with brand new, contemporary arrangements and tip their hats to the artist who inspired their work together: the one-and-only Barbara Cook. Featuring songs by Bernstein, Comden and Green, Schwartz and Fields, Arlen, Mercer, Sondheim, and more, along with original works by Van Dyke, proceeds from the evening will benefit The Muhlenberg Fund: Daniel McClung Memorial Scholarship. $25-35 cover charge. $60 premium seating. $25 food & beverage minimum.
THE SKIVVIES, February 20 at 11:30PM:
This "musically thrilling" undie-rock, comedy-pop duo don't just strip down their musical arrangements, they literally strip down to their underwear to perform their distinctive mashups and eccentric originals for cello and ukulele, with touches of glockenspiel, melodica, and a surprising array of under-used instruments. Award-winning singer-actors Lauren Molina (Marry Me a Little, Sweeney Todd, Rock of Ages) and Nick Cearley (All Shook Up) became YouTube sensations as The Skivvies, with living room videos that displayed their powerful harmonies as well as their powerful abs. Those clips led to live shows that The Wall Street Journal called "smart, sophisticated...ingenious," and Out Magazine, "The Skivvies have managed to carve out a niche that we never knew needed to exist: part Weird Al- parody and part sexy burlesque...and unusual explosion of satire and sultry." They also have a single and music video directed by Augusten Burroughs, bestselling author of Running With Scissors. They will be joined by special guest stars who will strip down and rock out. Expect a hilarious evening of genre-hopping pop perfection. With special guests: Randy Harrison, Leslie Margherita, Kirsten Wyatt, Erik Altemus, Max Crumm, Tori Scott and Robyn Anderson (lead singer Postmodern Jukebox).$45 cover charge. $80 premium seating. $25 food & beverage minimum.
54 SINGS HEART, February 21 at 9:30PM:
Broadway is rocking out with one of the world's biggest rock bands, Heart! For over 40 years, sisters Ann and Nancy Wilson have topped the charts with tunes like "Alone," "What About Love," "Barracuda," "Magic Man," and more, and now we're celebrating this iconic group with songs sung by your favorite Broadway belters! If you love 70s, 80s, and in-your-face power ballads, you definitely don't wanna miss this! Starring: Mary Testa (Wicked, Xanadu), Tyce Green (Hands on a Hardbody, Kissless), Natalie Hall ("All My Children," "Pretty Little Liars," "True Blood"), Kate Rockwell (Rock of Ages, Bring It On), Lauren Blackman (Little Dancer, A Tree Grows in Brooklyn), Orfeh (Legally Blonde, Great American Trailer Park Musical), Teal Wicks (Wicked, Jekyll & Hyde) and featuring: Music Direction: Steven Jamail, Backup Vocals: Arielle Murphy and Produced by: Tyce Green. $25-35 cover charge. $60 premium seating. $25 food & beverage minimum.
VODKA STINGER PRESENTS "BACKSTAGE ON BROADWAY!", February 21 at 11:30PM:
Vodka Stinger Presents Backstage on Broadway! A celebration of the incredible talent working behind the scenes at your favorite Broadway shows. Join Miss Stinger as she hosts a showcase of the talented folks lurking behind the scenes at your favorite Broadway shows. Featuring performances by: Renee Borys (Honeymoon in Vegas), Brien Brannigan (Once), James Brown Orleans (Lion King), Pixie Esmond (Lion King), David W. Gilleo (Cabaret), Jaymes Hodges (Lion King), Jon Jordan (Lion King), Daniel McDonald (Rock of Ages), Brenda O'Brien (Lion King), Tony Staub (Radio City Christmas Spectacular) and The Martha Rayes. Hosted by Miss Vodka Stinger. $20 cover charge. $45 premium seating. $20 food & beverage minimum or two drinks.
SONDHEIM UNPLUGGED: THE OVIE EDITION, February 22 at 5PM:
Sondheim goes to the movies! In honor of Oscar night, 54's popular Sondheim Unplugged series turns it's attention to tunes from projects ranging from Dick Tracy & Reds to adaptions of Broadway hits like Sweeney Todd & Into the Woods. Although widely considered (with good reason) the master of the American musical, Oscar-winner Stephen Sondheim's work for the cinema should not go unrecognized! From his original contributions to film (including the unproduced movie musical, Singing Out Loud & one very naughty addition to The Seven-Per-Cent Solution), to silver screen adaptations of his own stage triumphs, Sondheim's motion picture stamp is prolific. Join some of Broadway & cabaret's best vocalists when Sondheim Unplugged goes behind the camera for an up close visit with some sterling big screen treasures. Special Guests: Marni Nixon (Singing voice of Maria, West Side Story film, 2001 Follies revival) and Sarah Rice (Sweeney Todd's original Johanna). Starring: Alexis Cole, Eric Comstock, Michelle Dowdy, Lothair Eaton, Barbara Fasano, Marquee Five, Terese Genecco, Eric Michael Gillett, Lina Koutrakos, Rob Maitner, Julie Reyburn, Nicholas Rodriguez, Brian Charles Rooney, Steve Ross, Lisa Sabin, Lucia Spina, Courter Simmons and Jonathan Whitton. $30-40 cover charge. $65 premium seating. $25 food & beverage minimum.
OSCAR NIGHT, February 22 at 7PM:
Join the party at 54 Below for Oscar Night and revel in the glitz and glamour of Old Hollywood as you watch with us on our stage wide screen! Have a glass (or two or three) of your favorite adult beverage & join us for dinner, too, as you make your own predictions about who deserves to go home with the coveted statuette. Bring your friends over, fill out a ballot & celebrate with us on this star-studded evening. With a $60 prix fixe dinner that includes a full dinner plus movie theatre-style snacks throughout the evening. No cover charge. $60 prix fixe.
---
Join Team BroadwayWorld
Are you an avid Cabaret fan in NYC? We're looking for people like you to share your thoughts and insights with our readers. Team BroadwayWorld members get access to shows to review, conduct interviews with artists, and the opportunity to meet and network with fellow theatre lovers and arts workers.
Interested? Learn more here.
---
More Hot Stories For You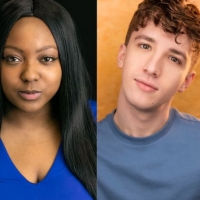 Michael Anthony Theatrical's LOUDER THAN WORDS To Play The Green Room 42

December 3, 2022

The Green Room 42 will bring Michael Anthony Theatrical's production of 'Louder Than Words' to New York City for a one night only engagement in The Broadway Rewind series. 'Louder Than Words', is a musical tribute to one of Broadway's most celebrated composers, Jonathan Larson. The performance will play Friday, December 9th at 9:30pm at The Green Room 42.
---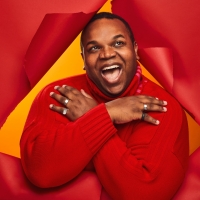 Quentin Avery Brown to Present WHAT CHRISTMAS MEANS TO ME at The Green Room 42 This Month

December 3, 2022

Quentin Avery Brown, from Dolly Parton's Christmas on the Square and Tyler Perry's A Jazzman's Blues will make his solo concert debut at Green Room 42 on December 12th at 9:30pm. 
---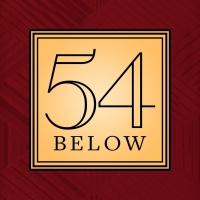 54 SINGS LADY GAGA And More Taking The Stage Next Week At 54 Below

December 2, 2022

Next week, 54 BELOW, Broadway's Supper Club & Private Event Destination, presents some of the brightest stars from Broadway, cabaret, jazz, and beyond.
---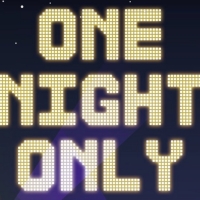 ONE NIGHT ONLY: THE RISING MUSICAL STARS OF KOREA to be Presented at The Green Room 42 This Month

December 2, 2022

Six winners of the premier Musical Star competition will be showcased in ONE NIGHT ONLY, THE RISING MUSICAL STARS OF KOREA on December 7th, at 7pm at The Green Room 42.
---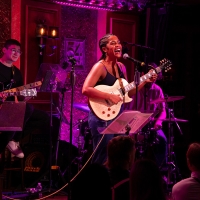 Photos: Inside 54 SINGS FOR PLANNED PARENTHOOD

December 2, 2022

Broadway's best banded together for one night only to raise spirits and funds for Planned Parenthood in a special evening of music that aims to empower, inspire, and uplift. Featuring chart-topping hits by women for women, audiences heard a star-studded Broadway cast cover the music of Ragtime, Jekyll and Hyde, Lesley Gore, Janis Joplin, ABBA, Stephen Sondheim, Ben Platt, Brandi Carlile, and much, much more. Check out photos below!
---