Tony Roberts to Host SUGAR in Concert at Feinstein's/54 Below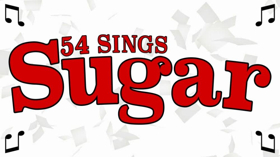 Tony Roberts, celebrated actor of stage and screen, has signed on to host Feinstein's/54 Below's one night only concert of Jule Styne, Bob Merrill, and Peter Stone's Tony nominated musical SUGAR, on Tuesday September 5th, at 7pm and 9:30pm.
Tony Roberts joins the previously announced Lesli Margherita, Hunter Ryan Herdlicka, Tony Sheldon, Neva Small, and Matt Hetherington.
Tony Roberts originated the role of "Joe" in the original Broadway production of Sugar. His other theatrical appearances include Barefoot in the Park, How Now, Dow Jones, Play It Again, Sam, Victor/Victoria, and Xanadu. As a film actor, Mr. Roberts has appeared in Annie Hall, Hannah and Her Sisters, Stardust Memories, and Serpico. His autobiography, Do You Know Me, was published in 2015.
The "Dirty Old Men" Ensemble will include Jim Brochu (Zero Hour), Mychael Leverage, Lawrence Merritt (Dear World), and Steve Schalchlin (The Last Session).
Sweet Sue's Society Syncopaters will consist of Amanda DeLalla, Miranda Gelch, Lethabo Moffome, Lauren Moore, Libby Rosenfeld, and Ruby Shadley.
Based on the classic film Some Like It Hot, starring Tony Curtis, Jack Lemmon, and Marilyn Monroe, SUGAR tells the story of two musicians who witness the St. Valentine's Day Massacre. To protect their endangered lives, they don wigs and dresses, join an all-female band, and try to stay one step ahead of the mob!
Lesli Margherita will take on the role of Sugar Kane. Ms. Margherita is an Olivier Award winner for her West End debut in Zorro: The Musical. On Broadway, she has been seen in Matilda: The Musical and Dames at Sea. She most recently completed a critically acclaimed turn as Miss Adelaide in the Bucks County Playhouse's production of Guys and Dolls.
Hunter Ryan Herdlicka will take on the role of Jerry/Daphne. Mr. Herdlicka was seen on Broadway in the revival of A Little Night Music, playing the role of Henrik. His regional credits include Camelot, Once Upon a Mattress, Ragtime, The Pirates of Penzance and The Tempest.
Matt Hetherington will take on the role of Joe/Josephine. Mr. Hetherington is an award winning Australian artist who first came to prominence on The Voice (Australia). In his native Australia, he has appeared in Dirty Rotten Scoundrels, The Full Monty, Next to Normal, and Gypsy. His onscreen credits include Dr. Blake Mysteries, City Homicide, Evil Never Dies, and 10 Terrorists.
Tony Sheldon will play the role of Osgood Fielding III. Mr. Sheldon is best known for his Tony nominated turn as Bernadette in Priscilla: Queen of the Desert, which he played in both the West End and Australia. In Australia, he starred in The Producers, The Witches of Eastwick, Dirty Rotten Scoundrels, and countless others.
Neva Small appears as Sweet Sue. Ms. Small is best known for her performance as Chava in the Norman Jewison's Fiddler on the Roof. Her television appearances include Law & Order and Hijacking of the Achille Lauro.
SUGAR opened at the Majestic Theatre on April 9th, 1972 and played over five hundred performances. It was directed and choreographed by Gower Champion and was produced by David Merrick. The original production starred Robert Morse, Tony Roberts, Elaine Joyce, Cyril Ritchard, and Sheila Smith. It was nominated for four Tony Awards and won a Drama Desk Award and Theatre World Award.
Songs from SUGAR include: "Penniless Bums," "The Beauty That Drives Men Mad," "November," "When You Meet A Man in Chicago," and "Sugar."
In addition to its score by Jule Styne and Bob Merrill, who also wrote the scores for Funny Girl and Mr. Magoo's Christmas Carol, SUGAR features a book by Tony Award winner Peter Stone (1776).
Robert W Schneider, of Behind the Curtain: Broadway's Living Legends, is directing and producing the concert.
Schneider said: "SUGAR holds a special place in my heart because it was one of the first cast recordings I ever purchased. The magnificent music of Jule Styne and the witty lyrics of Bob Merrill make this score truly magical. I am so happy that Feinstein's/54 Below is allowing audiences to get reacquainted with this wonderful show."
SUGAR will be music directed by Geraldine Anello.
Tickets, starting at $30, are now available. In addition to the ticket price, there is food and beverage minimum of $25.00. SUGAR tickets can be purchased at 54below.com. Tickets on the day of performance after 4:00 are only available by calling (646) 476-3551.
Michael Feinstein, one of the world's greatest musical artists, and 54 Below, Broadway's Supper Club, have united to give New York an unparalleled destination for entertainment and dining. Feinstein's/54 Below, Broadway's Supper Club, is the performance venue in the grand tradition of New York City nightlife. A few blocks from the heart of Times Square and just below the legendary Studio 54, Feinstein's/54 Below is a classically designed state-of-the-art nightclub in the theatre district that hosts audiences with warmth and style. Feinstein's/54 Below will present iconic and rising stars from the worlds of Broadway and popular music. The venue provides a food and beverage menu from early evening through the wee hours of the morning that is worthy of the world-class entertainment on the stage. Located at 254 West 54th Street, Feinstein's/54 Below features up to three shows nightly with cover charges ranging from $15-$105.