Latest News on Mary Foster Conklin
Mary Foster Conklin News
Urban Stages Premieres FOUR At WINTER RHYTHMS, December 16
by A.A. Cristi - Dec 3, 2021
What do you get when you combine four talented women on stage to sing about life in 2021? FOUR!, a new cabaret performance that will debut on the stages of Urban Stages as a part of their Winter Rhythms series.
Urban Stages' WINTER RHYTHMS Welcomes Marvin Gayatgay To Their Stage
by A.A. Cristi - Dec 3, 2021
On December 18th at 8 PM Marvin Gayatgay will make his cabaret debut as part of Urban Stages' Winter Rhythms series.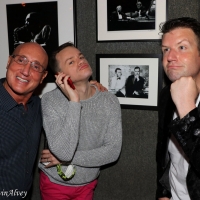 Photos: JIM CARUSO'S CAST PARTY Returns to Birdland!
by A.A. Cristi - Jul 8, 2021
After fifteen months of unwanted hiatus, host/producer Jim Caruso brought his notorious 'Cast Party' back to it's home on the Birdland stage. July 5 marked the return of the wildly popular weekly open mic/variety show that has been bringing Broadway glitz and urbane wit to the historic music room every Monday since 2004.
BWW Review: A CENTENNIAL CELEBRATION OF MISS PEGGY LEE From The Mabel Mercer Foundation
by Stephen Mosher - May 29, 2021
Broadway World Cabaret welcomes a new correspondent who will focus, solely, on virtual content, and for his first outing Jarrod Cafaro got a doozy of a show.
PANGEA Announces December Lineup
by Stephi Wild - Dec 2, 2019
A melodious potpourri of musical holiday gifts from far and wide is being placed under the tree at the alt cabaret oasis Pangea in December. And at the tippy top is our star, the beloved Sidney Myer, who lights up Pangea at the pinnacle of the month, New Year's Eve. The day before, on December 30, Rachelle Garniez throws her popular a?oeFarewell Partya?? a?" her fourth annual countdown of the amazing musicians who left us in the last 365.
Karen Akers, Julie Gold, Mark Nadler and Steve Ross Join BABY JANE DEXTER: FOREVER YOUNG
by A.A. Cristi - Sep 27, 2019
Karen Akers, Julie Gold, Mark Nadler and Steve Ross have joined the elite lineup of ''Baby Jane Dexter: Forever Young: A Celebration in Words & Music'' on Thursday, Oct. 3, at 6 p.m. at St. Peter's Church, 619 Lexington Ave. (at 54th St.), New York City.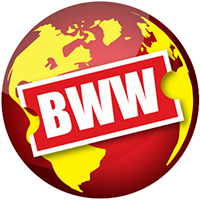 Birdland Presents The Yellowjackets And More Next Week
by A.A. Cristi - Sep 14, 2018
Birdland will kick-off their great week of programming with the following acts:
Birdland Announces September 2018 Schedule
by A.A. Cristi - Aug 15, 2018
Birdland will kick-off their exciting month of programming with the following acts:

Photo Flash: Broadway at Birdland presents Gabrielle Stravelli and Billy Stritch in DOWN FOR DOUBLE
by A.A. Cristi - Jan 10, 2018
The Broadway at Birdland concert series was proud to present jazz singer Gabrielle Stravelli with singer/pianist Billy Stritch in Down For Double on Monday, January 8.

Brenda Braxton Leads Industry Reading of NYMF Musical TRAV'LIN Today
by BWW News Desk - Sep 28, 2017
Trav'lin - The 1930s Harlem Musical comes home to New York City for an invite-only industry reading featuring Brenda Braxton, who starred in the sold-out debut production at the New York Musical Festival (NYMF) in 2010.