Photo Coverage: Broadway's Rising Stars II at Town Hall
On Monday July 21st, Town Hall presented the latest in it's series of summer concerts, BROADWAY'S RISING STARS.
BROADWAY'S RISING STARS was co-directed by Tony Nominee
Emily Skinner
and Nightlife Award winning vocalist
Scott Coulter
. Designed to launch the careers of the next generation of Broadway stars, the show featured 20 of the most outstanding young talents from performing arts schools in New York and across the country. The future stars of the Great White Way were chosen during auditions throughout the spring and come from theatrical institutions including as AMDA, CAP21, Julliard, Cincinnati Conservatory of Music, Carnegie Mellon, NYU, Marymount and the New School.   
Siegel, who also created Broadway by the Year and the Broadway Cabaret Festival for Town Hall, said, "The level of talent that has signed on for these three summer concerts is a testament to Town Hall's top notch Broadway level entertainment. Some of the stars that have signed on are Broadway by the Year stalwarts like
Marc Kudisch
,
Alexander Gemignani
, and
Jason Graae
. Others are brand new to our shows, such as Michael Arden
Alli Mauzey
,
Jennifer Hope
Wills, and
Carol Woods
. We are thrilled to have them, just as our audiences will be thrilled to see them on The Town Hall stage."
Song list: 
"APPLAUSE"-from Applause…entire cast
"I'm A Star"….SHANYN TRAMMELL
"Let It Sing" from Violet….F. MICHAEL HAYNIE
"I Think I May Want To Remember Today" from Starting Here….JENA DALLACCO
"Her Face" from Carnival…..MARK CAJIGAO
"Big Ass Rock" from The Full Monty….Joshua Issacs, Jon Fletcher, Ryan Scoble
"How Could I Ever Know" from The Secret Garden….LUCY HORTON
"Squeeze Me" from Ain't Misbehavin….DANIELLE SIMONE ROUNDTREE
"A Miracle Would Happen" from The Last Five Years….GREG KENNA
"Climb Every Mountain: from The Sound of Music….JENNIFER LA MONICA
"What You'd Call A Dream" from Diamonds….SETH PETERSON
"Surabya Johnny" from Happy End.…KAREN MYATT
"Just Arrived" From Copacabana….Elena, Dawn, Danielle, Malia, Sara, Jenna and Stephanie
ACT II
"It's Hard To Speak My Heart" from Parada….JOSHUA ISAACS
"The Streets of Dublin" from A Man of No Importance….JON FLETCHER
"A New World" from Songs For A New World….Shanyn, Mark, Karen and F. Michael
"A Call To The Vatican" from Nine…STEHPANIE TORNS
"Someone To Fall Back On" by
Jason Robert Brown
…RYAN SCOBLE
"I'm All I've Got" from Bravo, Giovanani…..MALIA TIPPETS
"I Wish I Could Go Back To College" from Ave. Q.  ….JENNIFER LA MONICA, GREG KENNA AND SETH PERSON
"What Is It About Her" from Lippa's The Wild Party..KYU-JEONG HAN
"Maybe I Like It This Way" from Lippa's The Wild Party…DAWN CANTWELL
"If You Love Me"….ELENA MINDLINA "Astonishing" from Little Women…SARA SHEPERD
"Make Our Garden Grow" from Candide—FINALE SONG
The after-party was held at Toni DiNapoli's (147 W 43rd Street)

Photos by Genevieve Rafter Keddy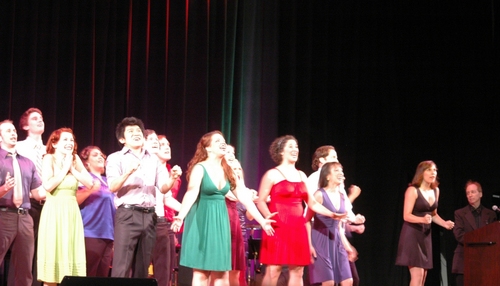 Mr. Siegel puts on a show

Shanyn Trammell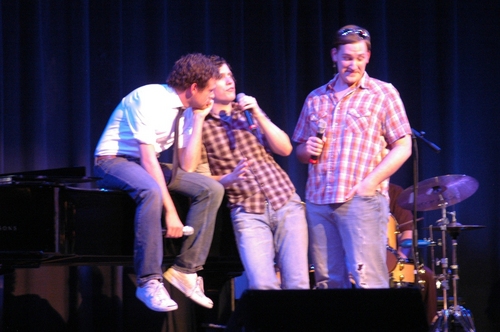 Jon Fletcher, Joshua Isaacs, Ryan Scoble

Lucy Horton

Danielle Simone Roundtree

Greg Kenna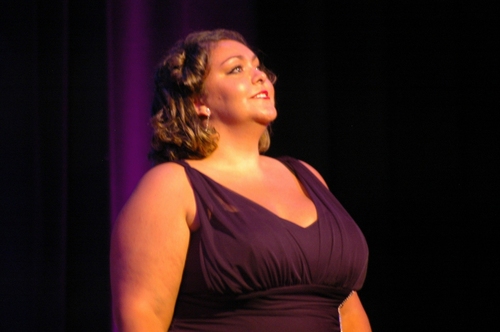 Jennifer LaMonica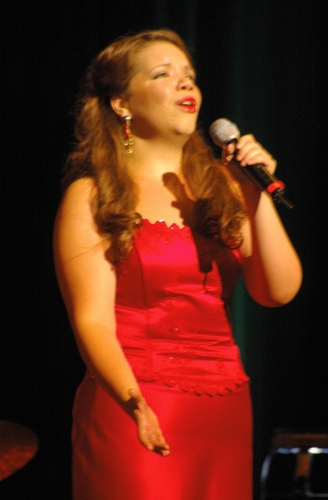 Karen Myatt

Danielle Simone Roundtree, Elena Mindlina, Dawn Cantwell

Jon Fletcher

Karen Myatt, Mark Cajigao, Shanyn Tramell, F. Michael Haynie

Stephanie Torns

Malia Tippets

Jennifer LaMonica, Seth Peterson, Greg Kenna

Kyu-Jeona Han

Dawn Cantwell

Elena Mindlina

Sara Shepard

Finale

Finale

Jennifer LaMonica, Danielle Simone Roundtree, Lucy Horton, Shanyn Trammell, Dawn Cantwell, Jenna Dallacco, Karen Myatt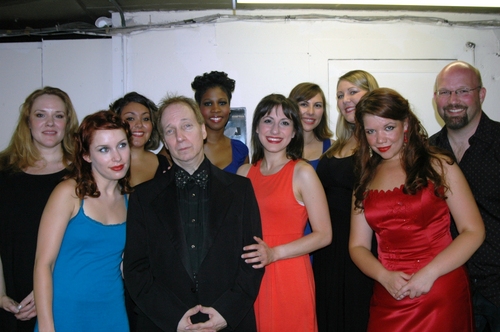 Emily Skinner, Scott Siegel, Scott Coulter and the Ladies of Rising Stars II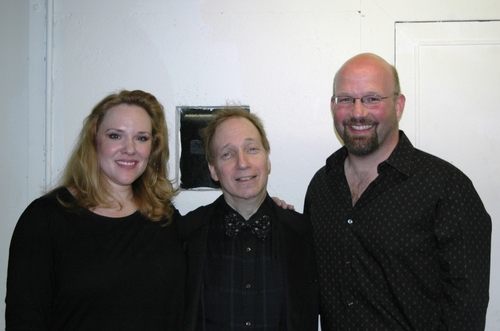 Emily Skinner, Scott Siegel, Scott Coulter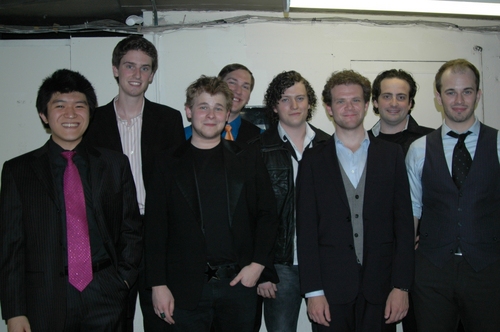 Kyu-Jeong Han, Greg Kenna, F. Michael Haynie, Ryan Scoble, John Fletcher, Joshua Isaacs, Mark Cajigao, Seth A. Peterson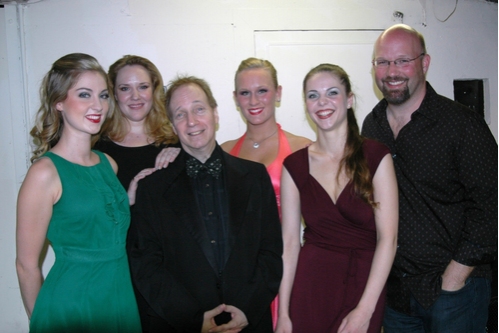 Malia Tippets, Emily Skinner, Scott Siegel, Stephanie Torns, Elena Mindlina,  Scott Coulter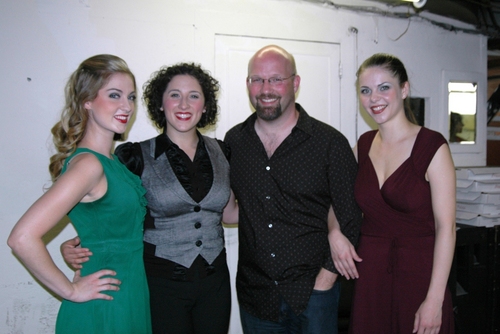 Malia Tippets, Sara Sheperd,  Scott Coulter, Elena Mindlina

Emily Skinner and Scott Coulter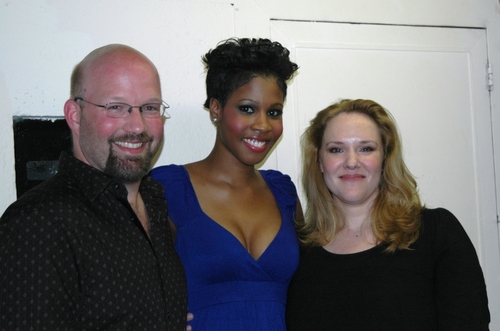 Scott Coulter, Danielle Simone Roundtree and Emily Skinner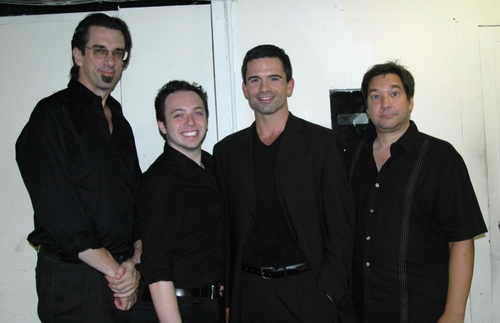 Musicians for the concert, Ritt Hen, Jeremy Clayton, John Fischer, Walter Usiatynski

The cast celebrates another well done show

Shane, Gary, Shanyn, Debi, Meridith Trammell and Grandmother Jackie Daniels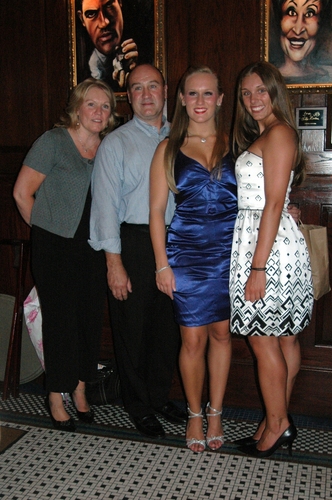 Debra, Mike, Stephanie and Kimberly Torns

Verena Knoll and Elena Mindlina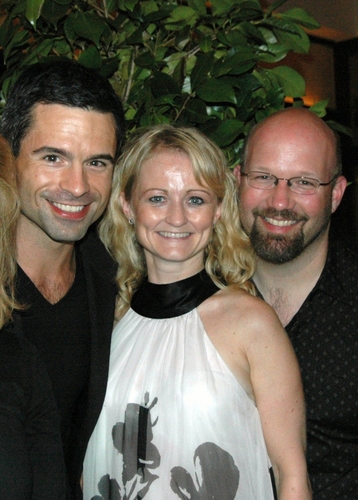 John Fischer-Musical Director, Vibecka Dahle-Choreographer and Scott Coulter