Photos: Anita Gillette Brings AFTER ALL to Metropolitan Room
Anita Gillette just concluded her run of AFTER ALL at the Metropolitan Room, featuring many familiar songs from the legendary performer's rich theatrical career, as well as stories from her participation in such celebrated film and TV projects such as MOONSTRUCK, 30 ROCK and more. Check out photos from the final concert below!
Anita Gillette was Tina Fey's mom on 30 ROCK and plays Annie Fitzsimmons in MODERN FAMILY. She is a Broadway veteran with fourteen Broadway shows to her credit, including CHAPTER TWO, for which she won a Tony nomination, CABARET, MR. PRESIDENT, THEY'RE PLAYING OUR SONG, SHOWBOAT, etc., and innumerable Off Broadway and Regional credits including last year's THE BIG MEAL at Playwright's Horizons, Guare's RICH & FAMOUS,THE SEAGULL, SKIN OF OUR TEETH, TRAVESTIES, THE IMPORTANCE OF BEING EARNEST, and THE GREAT WALTZ (recorded by RCA). She had major roles in the films MOONSTRUCK, SHALL WE DANCE, THE GURU, Bob Roberts, SHE'S THE ONE, THE GREAT NEW WONDERFUL and the recent Ed Burns film, THE FITZGERALD FAMILY CHRISTMAS. She was a series regular on QUINCY and had recurring roles on Law & Order SVU, SHAKE IT UP, and THE WAR AT HOME. Audiences also know her from the many game shows such as PYRAMID, PASSWORD, MATCHGAME, etc., and from being Johnny Carson's foil on 50 TONIGHT SHOWS.
Photo Credit: Stephen Sorokoff

Anita Gillette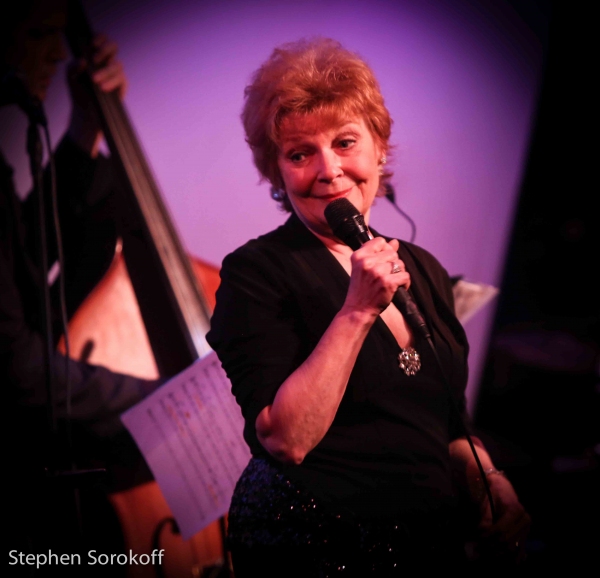 Anita Gillette

Anita Gillette

Paul Greenwood, music director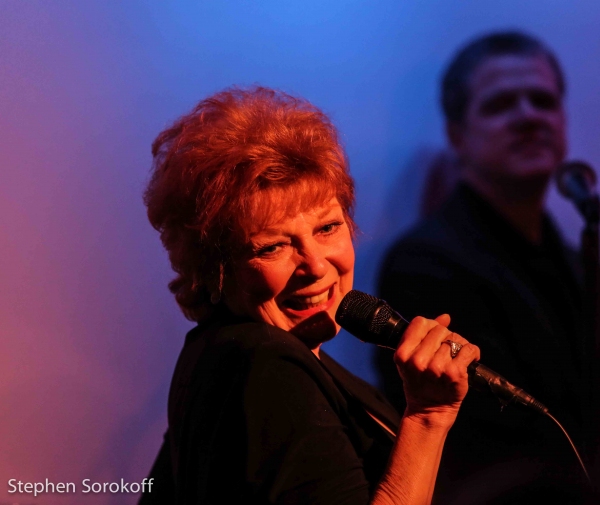 Anita Gillette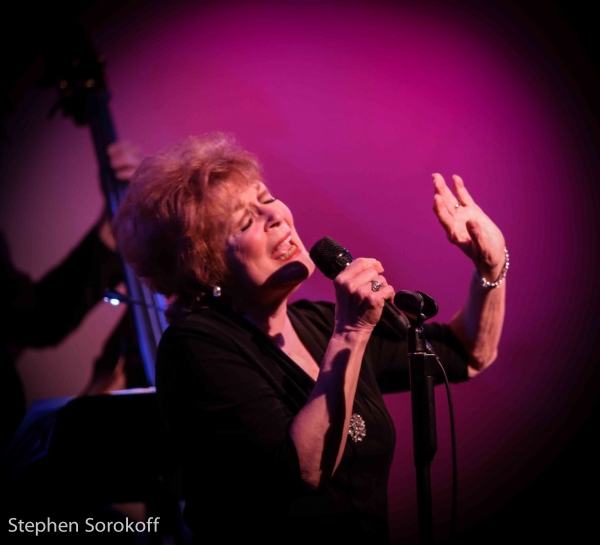 Anita Gillette

Anita Gillette

Anita Gillette

Anita Gillette

Metropolitan Room