Paul Iacono, Bob Stillman Headline Next Madame's Soiree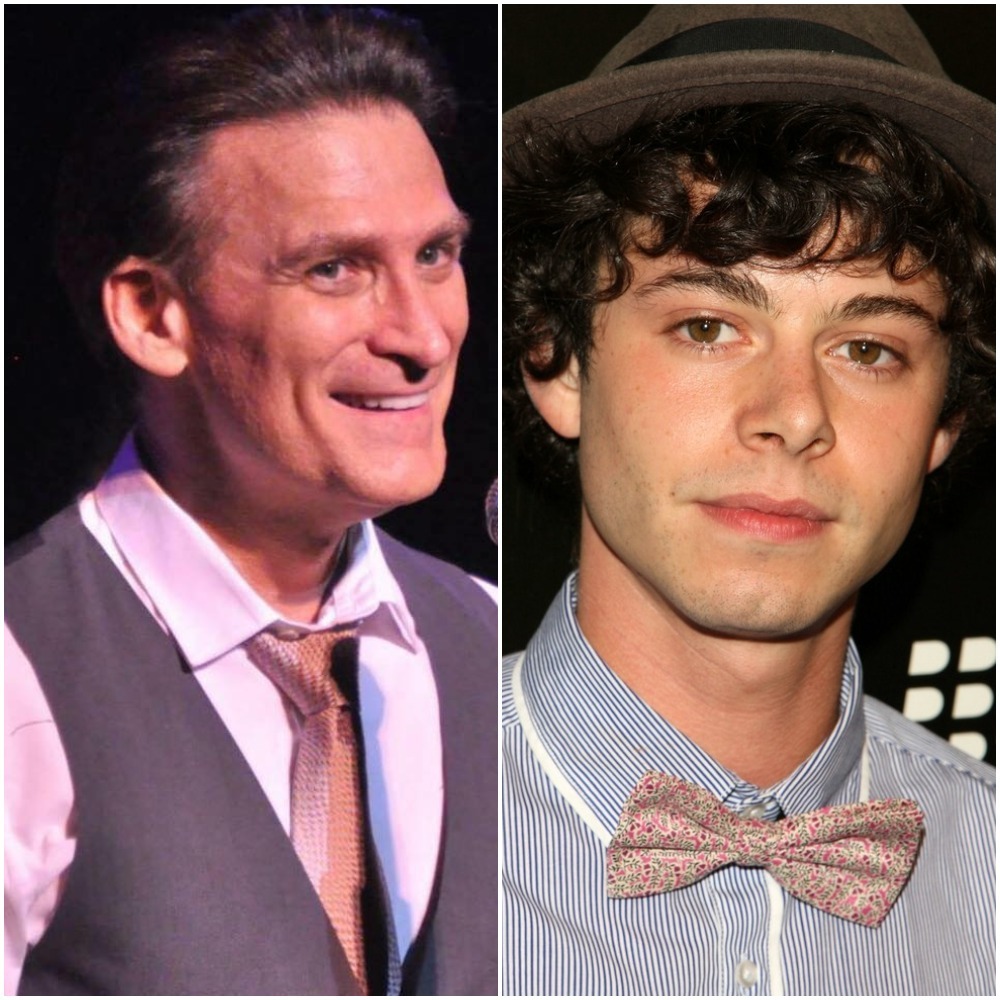 Cabaret patroness Madame Mathieu has selected two-time Tony Award nominee Bob Stillman (Grey Gardens, Kiss of the Spider Woman) and MTV's Paul Iacono (The Hard Times of RJ Berger, FAME) as guests of honor at the July 26th edition of Bistro Awards Critics' Pick Madame Mathieu's Soiree. The duo will be joined on the program by a distinguished group of emerging artists from a variety of disciplines.
The Soiree will be held at The Duplex Cabaret Theater on July 26 at 9:30pm. Described by critic Gerry Geddes as "an Ed Sullivan Show for a new generation", this "variety show with an avant garde twist" is as unpredictable as the patroness herself. Each eclectic evening features a group of rising stars in stand-up, poetry, dance, songwriting, and performance art while the Broadway guests accept creative dares that arise from Mme. M's insane imagination.
Hosted by playwright and seven-time MAC Award-nominated songwriter Drew Fornarola (off-Broadway's STRAIGHT), this Soiree will also feature composer Trevor Bachman (winner of the Soiree's Denovan Residency for Cabaret), poet Hawa Allan, dancers Jesse Roth and Kathleen Kennedy, new work directed by Avery Rose Pedell featuring Connor Briggs, Morgan Hecker (How the Grinch Stole Christmas), and Devynn Pedell (Mary Poppins), and additional acts to be announced. Pedell will direct the evening with Eric Sorrels as music director and Tyler Spicer as producer. This is the 16th edition of the show, which has already featured over 170 individual artists and 35 Broadway guests.
The Duplex Cabaret Theatre is located at 61 Christopher Street. Tickets are $10 online and $15 at the door. There is a two-drink minimum. For tickets please call 212-989-3015, or visit https://www.purplepass.com/#165336 or www.theduplex.com
Previous Broadway guests have included Julia Abueva (Miss Saigon), Jackie Burns(If/Then), Lindsey Brett Carothers (Bring it On), Lindsay Nicole Chambers (Lysistrata Jones), Peter Cormican (Follies), Lauren Elder (Sideshow), CJ Eldred (Book of Mormon), Natalie Charle Ellis (School of Rock), Brandon Espinoza (Tuck Everlasting), Kelechi Ezie (Book of Mormon), Meghann Fahy (Next to Normal), Charlie Franklin (Book of Mormon), Robi Hager (Spring Awakening), F. Michael Haynie (Wicked), L'ogan J'ones (The Spongebob Musical), Emily Klein (Parade), Katie LaMark (Rent), Eric William Morris (Mamma Mia), Josh Page (America's Got Talent), drag personality Chelsea Piers, Zachary Noah Piser (Wicked), Ryann Redmond (If/Then), Maxx Reed (Spiderman: Turn Off The Dark), Emily Rogers (If/Then), MiMi Scardulla (Gigantic), Ethan Slater(Spongebob Squarepants), Marrick Smith (Fun Home), Jason Michael Snow (The Book of Mormon), Josh Walden (Ragtime), and Elena Wang (Allegiance).