BWW Interview: Susie Mosher Wants You to Take Your Tuesdays to THE LINE UP!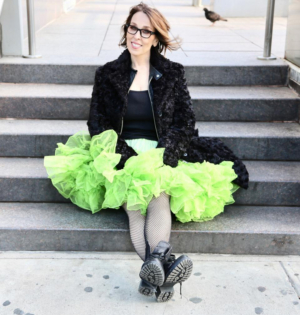 Monday nights belong to Jim Caruso's Cast Party at the legendary Birdland and now in less than a year the place to be on Tuesday night is Birdland's new downstairs theatre and The Line Up with Susie Mosher.
It is a wild, anything-goes variety show featuring entertainers from the Broadway, cabaret and comedy scenes. The hilarious and brilliant Susie Mosher hosts the spontaneous extravaganza at 9:30pm every Tuesday, and each Lineup is unique and promises to deliver an unforgettable night of quintessential NYC entertainment. Some of the hottest stars have already been a part of The Line Up including actress and recording artist Katherine McPhee, comedian Dan Finnerty, Madam Secretary's Erich Bergen, Tony award winners, Beth Leavel and Alice Ripley, newcomer Mark William, and Broadway favorite's Leslie Kritzer, Alysha Umphress, Jarrod Spector and Kelli Barrett and the upcoming star of the film West Side Story, Ariana DeBose, just to name a few. Broadway World's own Richard Ridge caught up with New York's premiere Hostess with the Mostess, Susie Mosher.
---
You have made The Birdland Theatre the place to be on Tuesday nights for your show The Line Up. How did this show come about?
Jim Caruso, who has hosted Cast Party for eighteen years at Birdland, is a dear friend of mine. When Gianni Valenti, the clubs owner, decided to expand the Birdland universe by building a new, gorgeous theater downstairs, Jim contacted me and to see if I wanted to do something there. I had hosted a similar show to The Line Up called Backstage at 54Below for a year and a half, and discovered I loved the artistic freedom of the format, so I proposed The Line Up to Jim and he loved the idea.
I have been to your show numerous times having the time of my life. How do describe what the show is?
It's like throwing a party every week. I invite a group of performers from different creative worlds to converge and get up and sing, do comedy, dance, read minds or even whistle. I keep it as varied as possible, it really is a classic variety show. I let the performers do whatever they want, it's very free and unstructured.
Because I have been in musical theater and nightclubs for so long I have a huge group of talented friends to draw from, and I will sometimes even contact people I don't know but admire and ask if they would like to take part. Most of the time they say yes! There is a real feeling of community that happens, artists from different disciplines letting loose and doing their thing and the audience living for it. It's electric and exciting and I get to ride the wave with my own improvised songs and musings between numbers.
The Line Up started as a bi-monthly event. How did you get to every Tuesday?
The Line Up started as a twice a month event, but the wonderful powers that be at Birdland were really excited about the show and asked if I could do the show every Tuesday. So, in June we began as a weekly show and never looked back.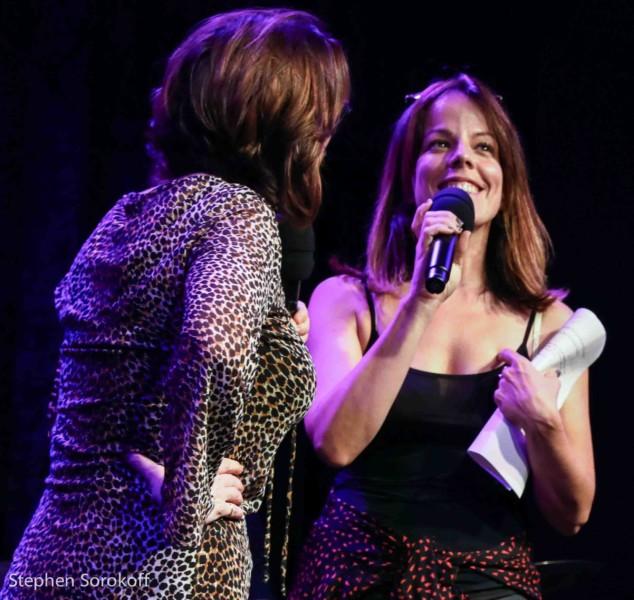 You have so many wonderful and different kind of acts- how do you curate the show each week?
When I'm putting a show together, I am looking for differences more than similarities. Audiences today need variety to keep their interest, and with my show if one act isn't your jam, wait a minute and the next act will be.
Every kind of artist comes to NYC to be the best in their field, so the talent pools are endless, and people always want to perform and stretch in beautiful and supportive showrooms.
Do you make up all the songs that you sing each night? Is it like walking a tightrope. Does it make it a little easier that you are sharing the stage with your amazing musical director Brad Simmons?
My improvised singing, which is kinda like my special skill, are absolute stream of conscience. I'm singing my mind. The themes are usually about insecurities and self doubt, desperation for love and approval, and my own up and down career. Nothing is filtered. I am utterly fearless when I'm in the zone, I will sing about my moms alcoholism or being gay or my dads four wives. I have no boundaries.
Working with a great Musical Director like Brad Simmons, who is able to follow me or lead me by changing tempos and melodies, and the extraordinary Shannon Ford (currently drumming for Beetlejuice) and badass bass player John Miller keeping the rhythm, there is a million different ways the songs can go. I am in heaven when I'm working without a net like that, I am strangely confident that I can make anything I start come out right in the end.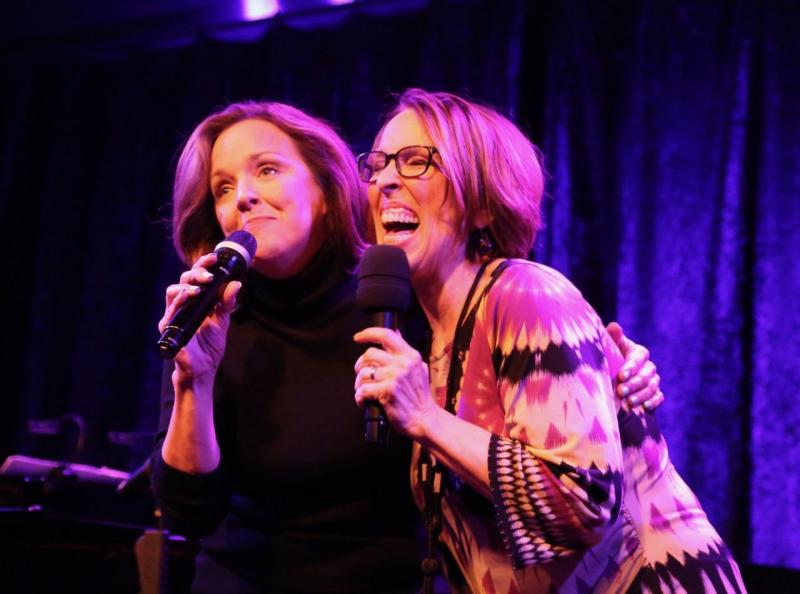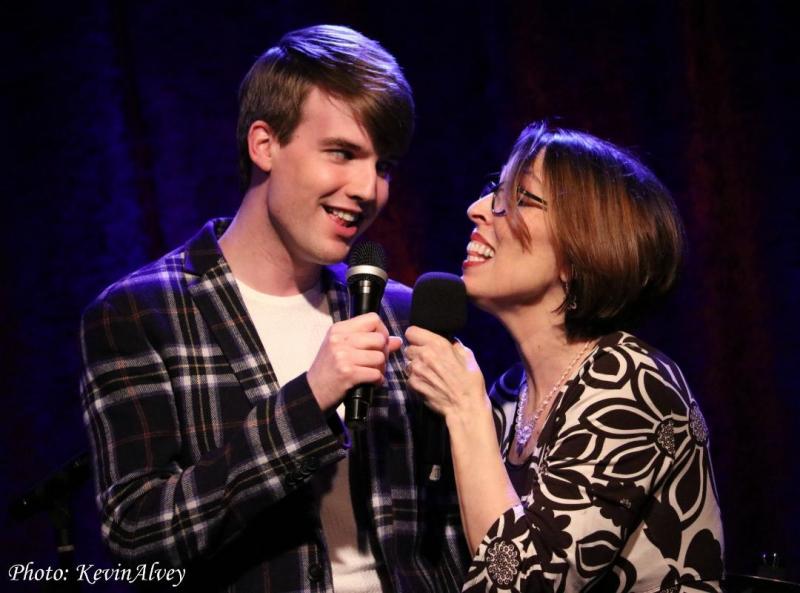 How did the musical Camelot change everything for you and where did your love for show biz begin?
I grew up in San Diego and my parents split when I was eight. That summer my mom took me to see Camelot at the Circle Arts Theater, and I was dumbstruck. Those actors in those golden pools of light were magical beings and I knew I was one of them. I was never the same again.
One of your first big breaks was Godspell? Who did you meet during that run?
Yes, my first professional job was Godspell at The Old Globe Theater. I was still in high school and played Gilmer. Another young actor in that show was Brian Stokes Mitchell. He sang All Good Gifts, of course. It was my first taste of working in professional theater and it was the beginning of my long and checkered career.
I think I first met you when you were doing Back to Bacharach and David here in NYC. How life changing was that musical for you?
Back to Bacharach and David was an extraordinary time. Steve Gunderson's arrangements were fantastic, in fact Burt Bacharach loved Steve's take on his music, and Hal David was a constant presence. The incredible Kathy Najimy was the director. The cast was Steve, Melinda Gilb, Lillias White and me. Singing that music with those people was an absolute joy.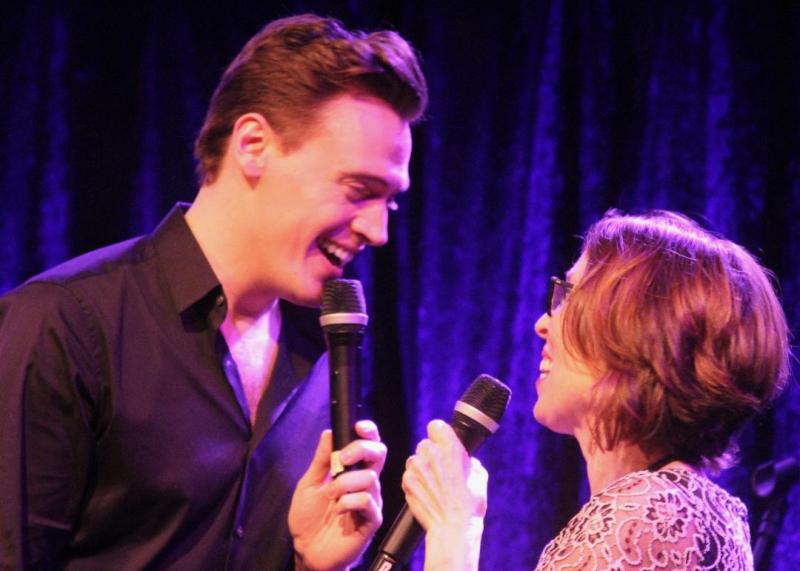 How magical was being a part of the musical Hairspray?
Hairspray was the best professional experience of my life. That show has the absolute power to move people. Doing "You Can't Stop The Beat" and watching the audience leap to their feet never got old. A total rush. Telling that sweet, subversive story every night to families from all over the world was the biggest gift. I will always be grateful for those two years, the last two years of the run, playing The Female Authority Figure with everyone from Harvey Fierstein and Dick Latessa to George Wendt and Darlene Love. The BEST! It's remarkable how many great people I've had at THE LINEUP that I did Hairspray with at some point. From Nicest Kids to Record Shop Kids, everyone is a killer performer in their own right.
What are you enjoying the most about "The Line Up' each Tuesday night?
I look forward to The Line Up every Tuesday because anything can and will happen. I get to throw a weekly party, invite the guests and watch what happens with everyone else. It's a feeling of community with the performers and the audience that you can't find anywhere else. This is a calling that I am so happy to answer, I love getting to watch the most fabulous talent in the whole world let their hair down and do what they were born to do, perform.
---